A Night at Subculture: Tulpa, Chat Holley, and Jumping The Gun
On September 30th, Pensacola's underground music scene shone brightly at Subculture, a beloved venue. Local acts Tulpa, Chat Holley, and Jumping The Gun wowed an intimate crowd, showcasing their diverse talents and making it a night to remember.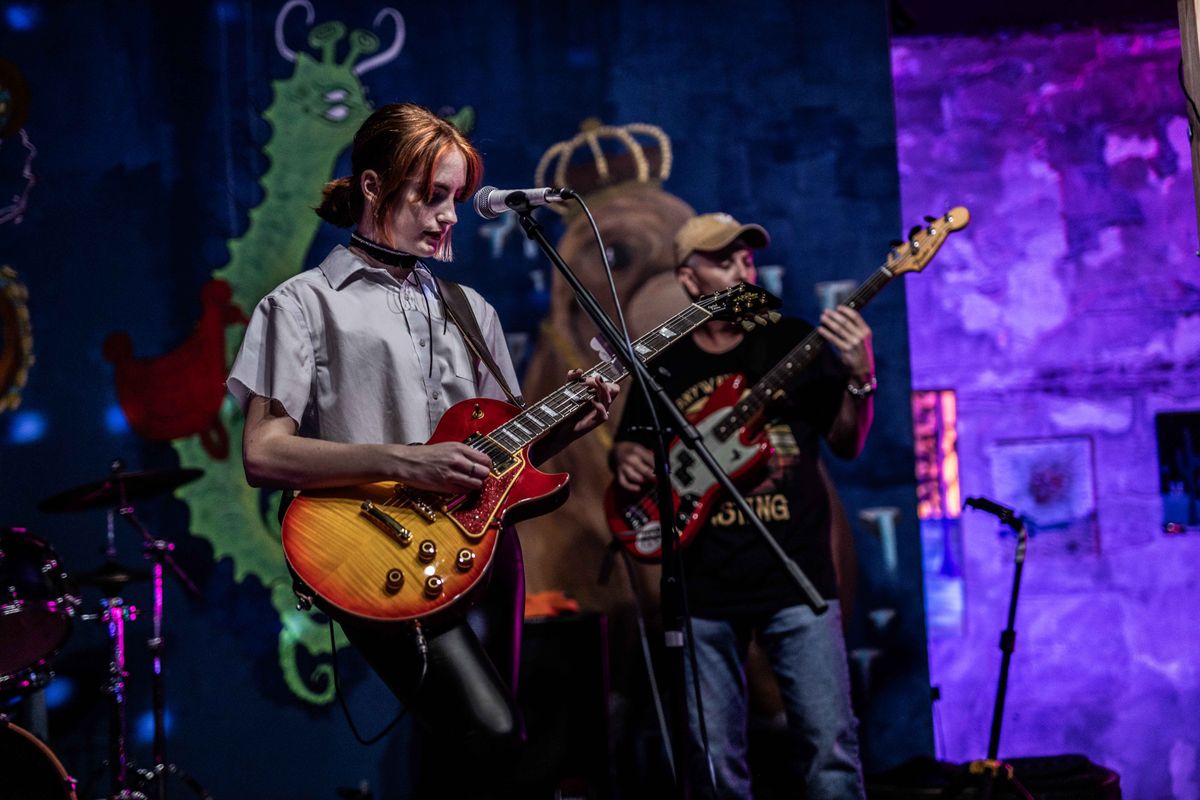 Pensacola, FL's underground scene has always been known for its vibrant music scene, and on a recent Saturday night on September 30th, Subculture, one of the city's beloved music venues, played host to a show. While the much-anticipated headliner, Oni Mask, was conspicuously absent, the night turned into an unexpected triumph of local talent as Tulpa, Chat Holley, and Jumping The Gun stepped up to deliver incredible performances, each with their unique flavor to an intimate crowd of music lovers.
Tulpa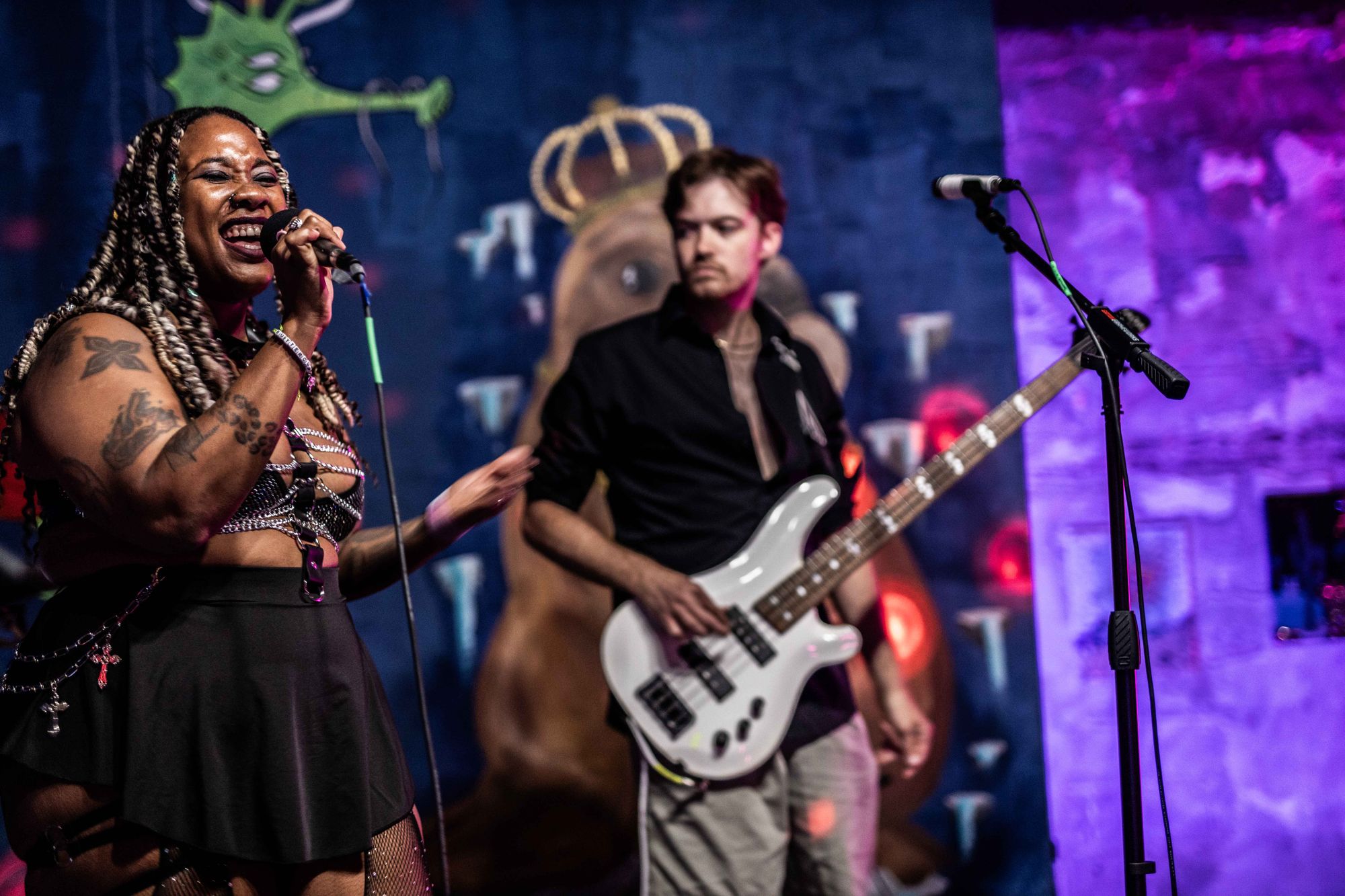 The evening kicked off with a fiery performance by Tulpa, a alt-metal 4-piece band hailing from nearby Fort Walton. From the moment they took the stage, the crowd was entranced by their energetic stage presence and soaring vocals. Tulpa's fusion of heavy guitar riffs, thunderous drumming, and emotionally charged lyrics created a sonic experience that resonated deeply with the audience.
Vocalist, Liane, led the charge, exuding charisma and emotions as she delivered her lyrics. She even took breaks from singing to shake her groove thang during guitar breakdowns! The band powered through their setlist, including one song with vocals led by their bassist and ended the set with a cover.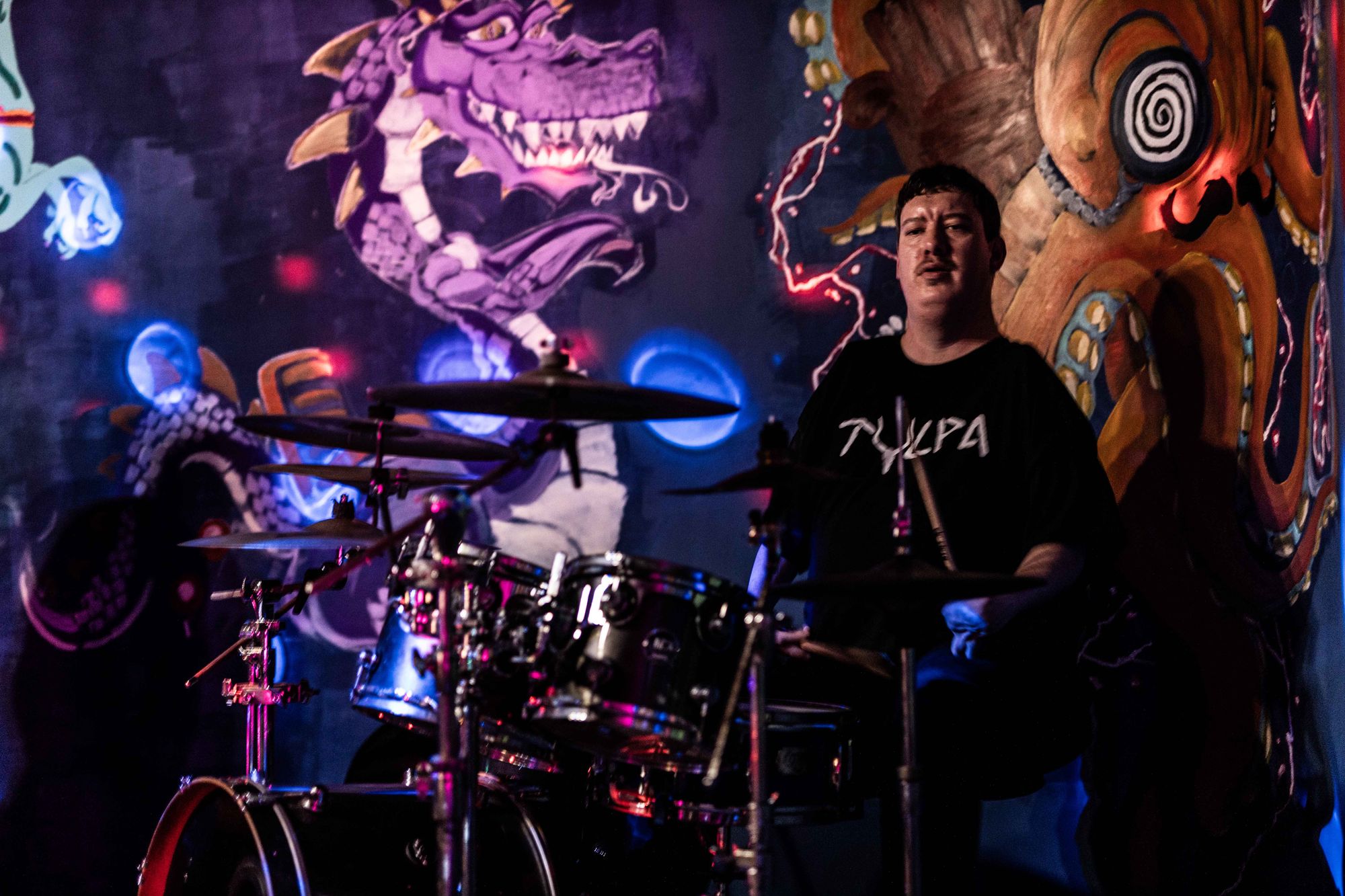 Make sure to catch them in action at Battle of The Bands Rockin Rumble #2 event hosted by Alabama Music Box, a Mobile, AL venue, on November 4th.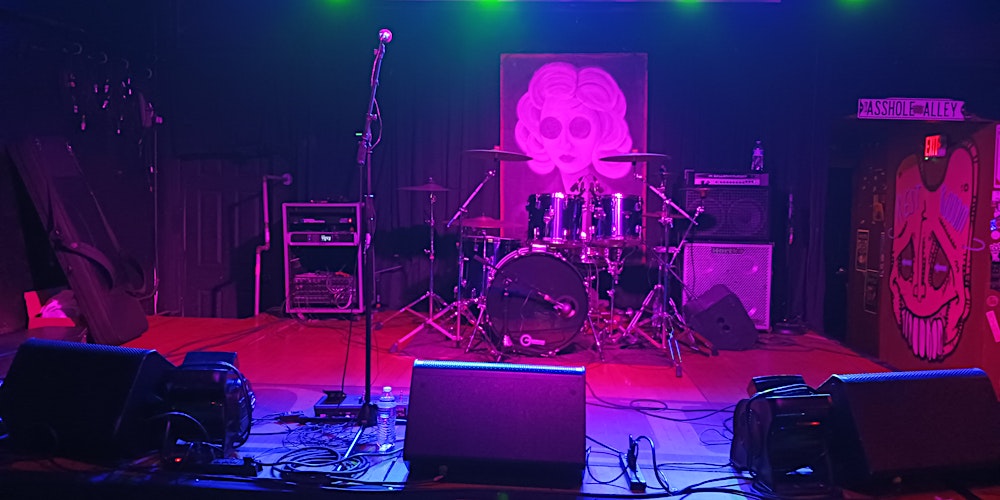 Chat Holley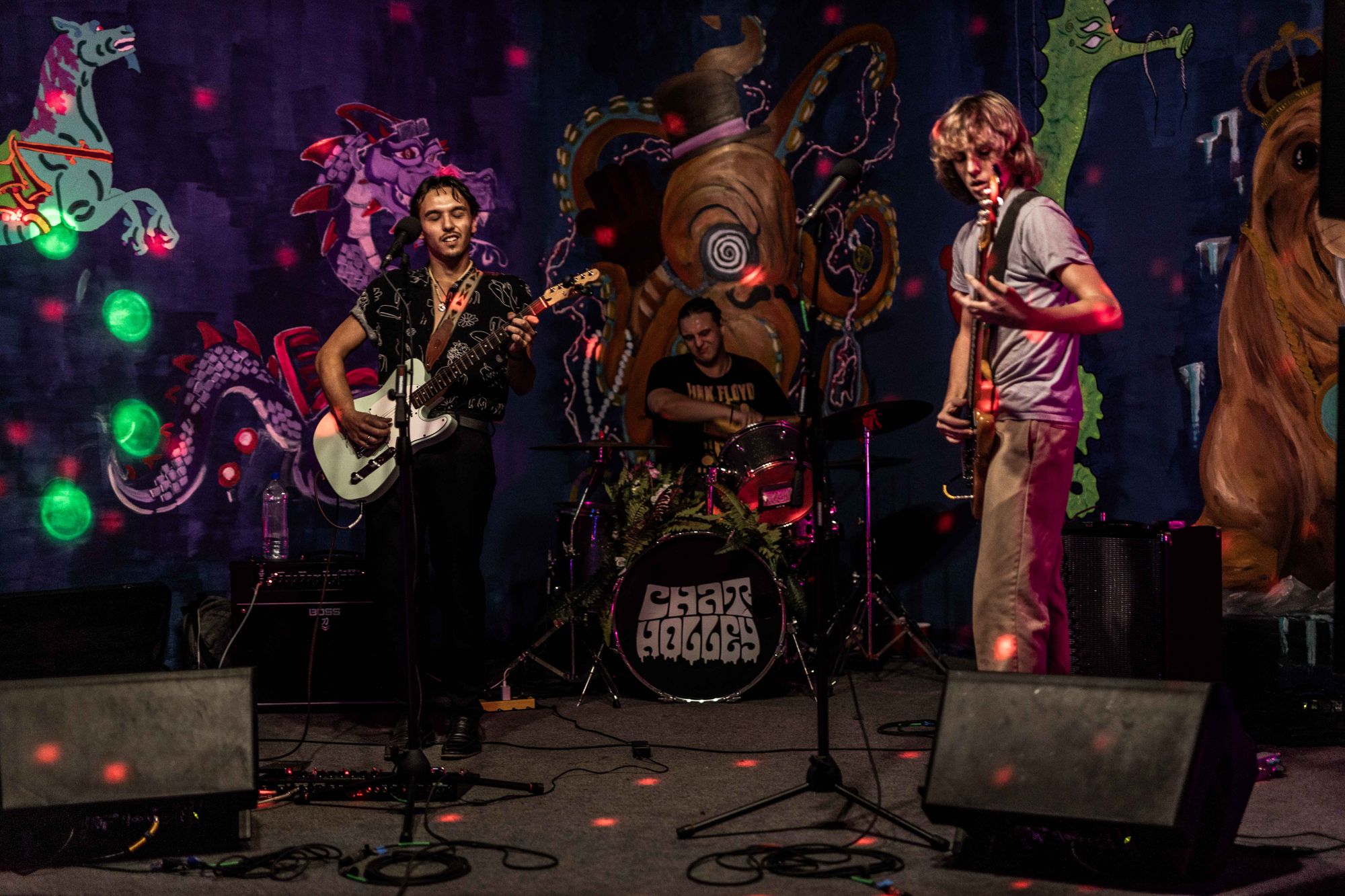 Following Tulpa's electrifying performance, it was Chat Holley's turn to take the stage. This 3-piece psychedelic grunge band, known for their bluesy/psychedelic soundscapes did not disappoint.
Chat Holley's hypnotic grooves and dreamy melodies captivated the crowd, inviting them on a journey through their sonic wonderland. The band's experimental approach to music, combined with intricate instrumentals, created an immersive experience that left show-goers grooving and wanting more.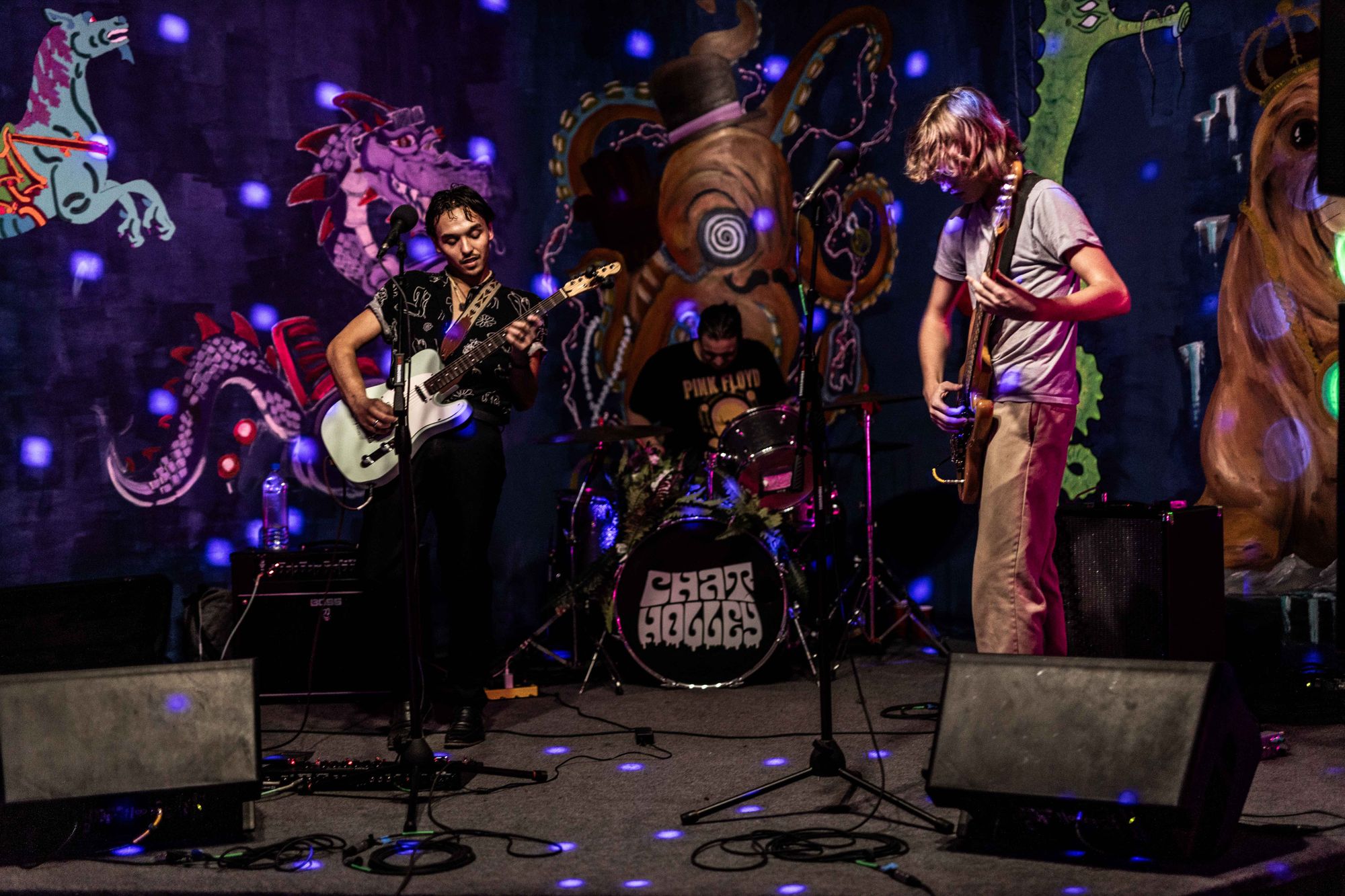 As the night progressed, it became evident that Subculture was the perfect backdrop for Chat Holley's brand of psychedelic rock. Their set was a captivating exploration of sound and energy, making them a standout act in the Pensacola music scene.
Jumping The Gun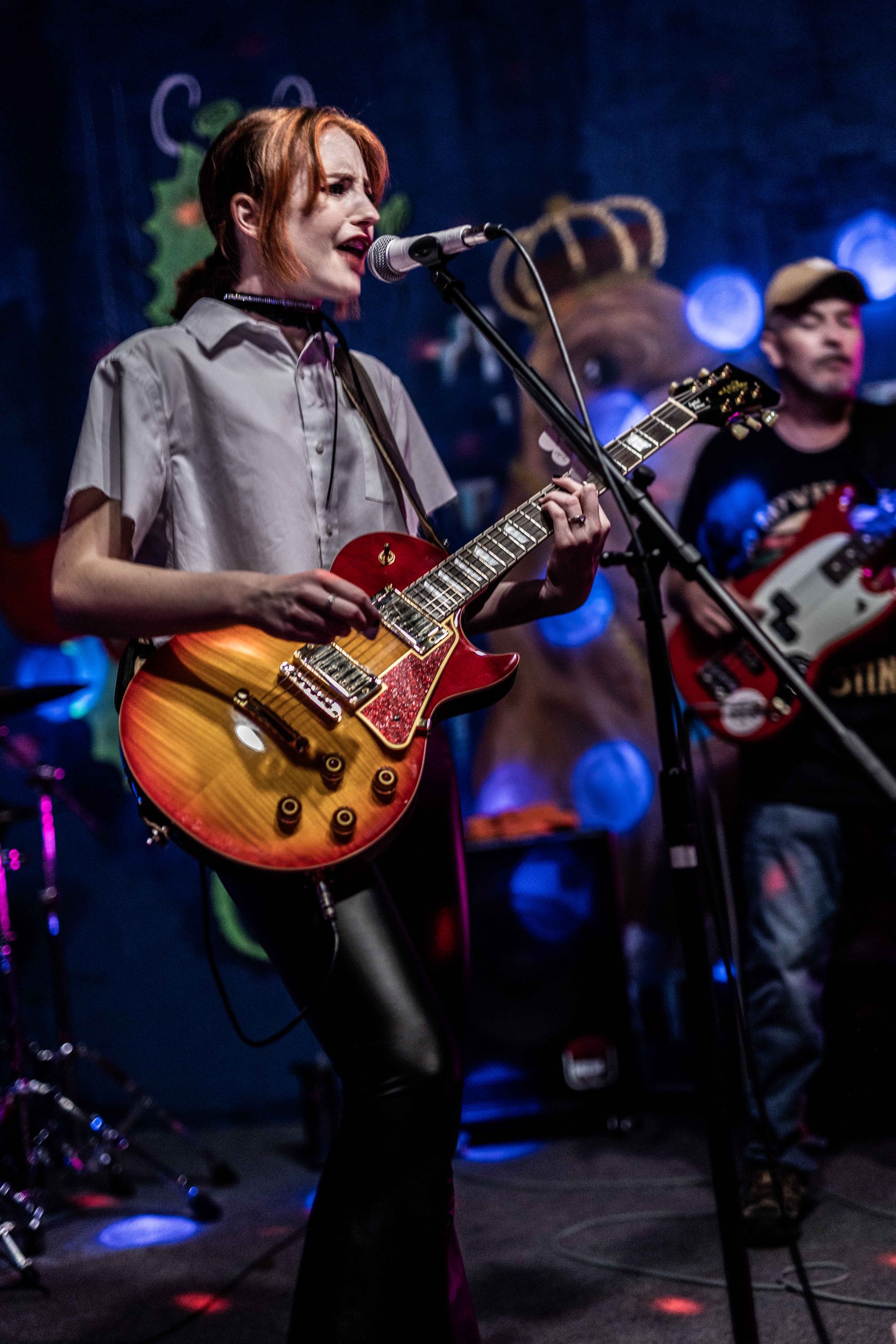 As the night reached its crescendo, it was time for Jumping The Gun to close out the show. This alt-rock powerhouse, typically a 4-piece band, took the stage as a 3-piece but showed no signs of slowing down. From the very first chord, it was clear that they were determined to make this night unforgettable.
What set Jumping The Gun apart was their relentless energy and captivating stage presence. Lead singer Hannah Mahute commanded the stage with her powerful vocals and charisma. Midway through their set, in a spontaneous moment of jubilation, Hannah was crowned with a tiara, symbolizing the band's reign over the night's festivities. This was not only a celebration of being a band for 8 years but also marked their last show for a much need hiatus to spend the next few months crafting their next album.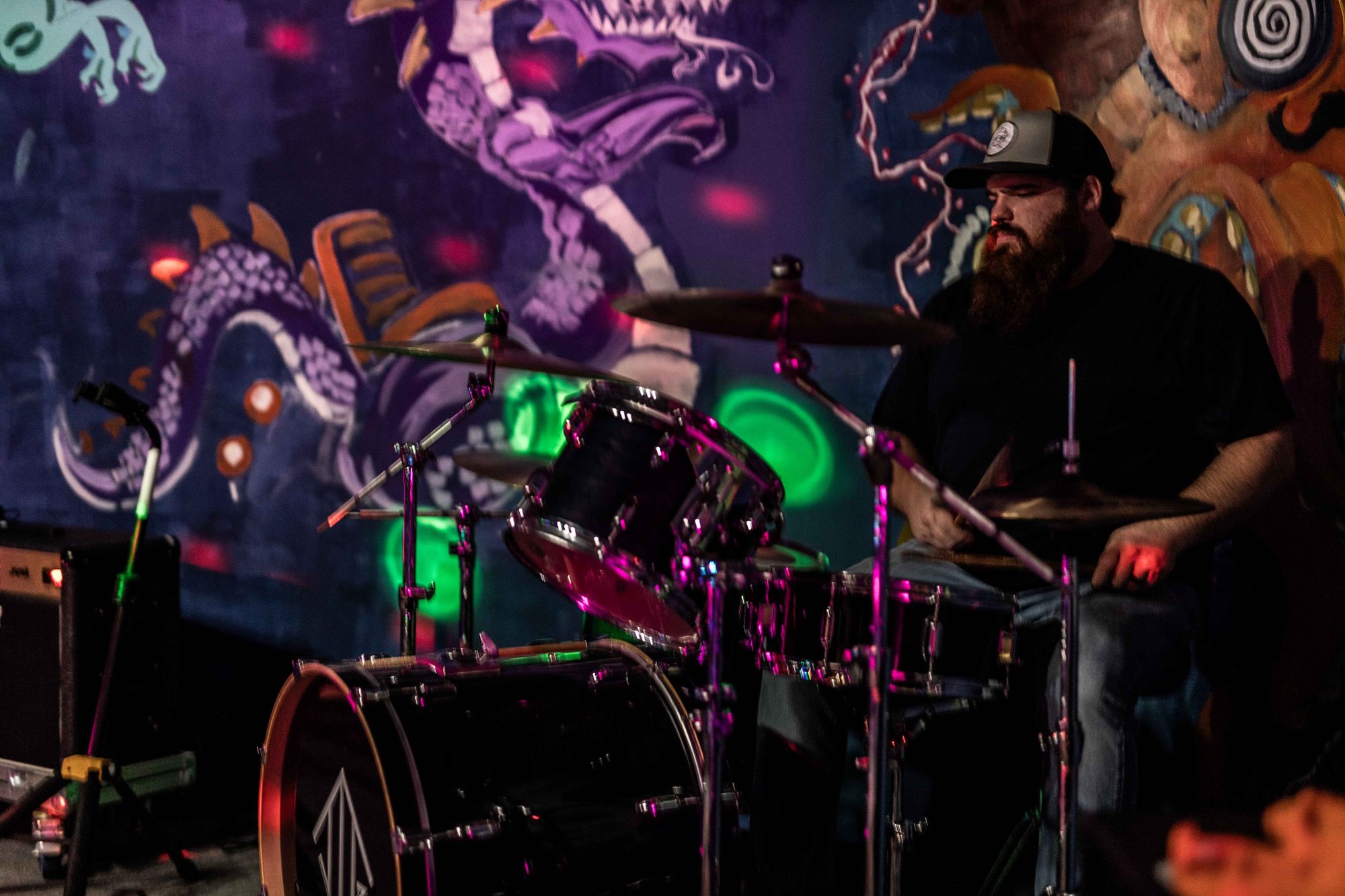 The crowd erupted in cheers as Jumping The Gun powered through a setlist and even asked for more as they came to their last song. With Oni Mask's absence, Jumping the Gun was happy to oblige playing just a few more tunes. Their alt-rock anthems resonated deeply with the audience, and the night ended on a high note with fans singing along and dancing.