An Evening With Stormfolk
Pensacola trio Stormfolk brings their music, and their emotions to Calvert's In The Heights.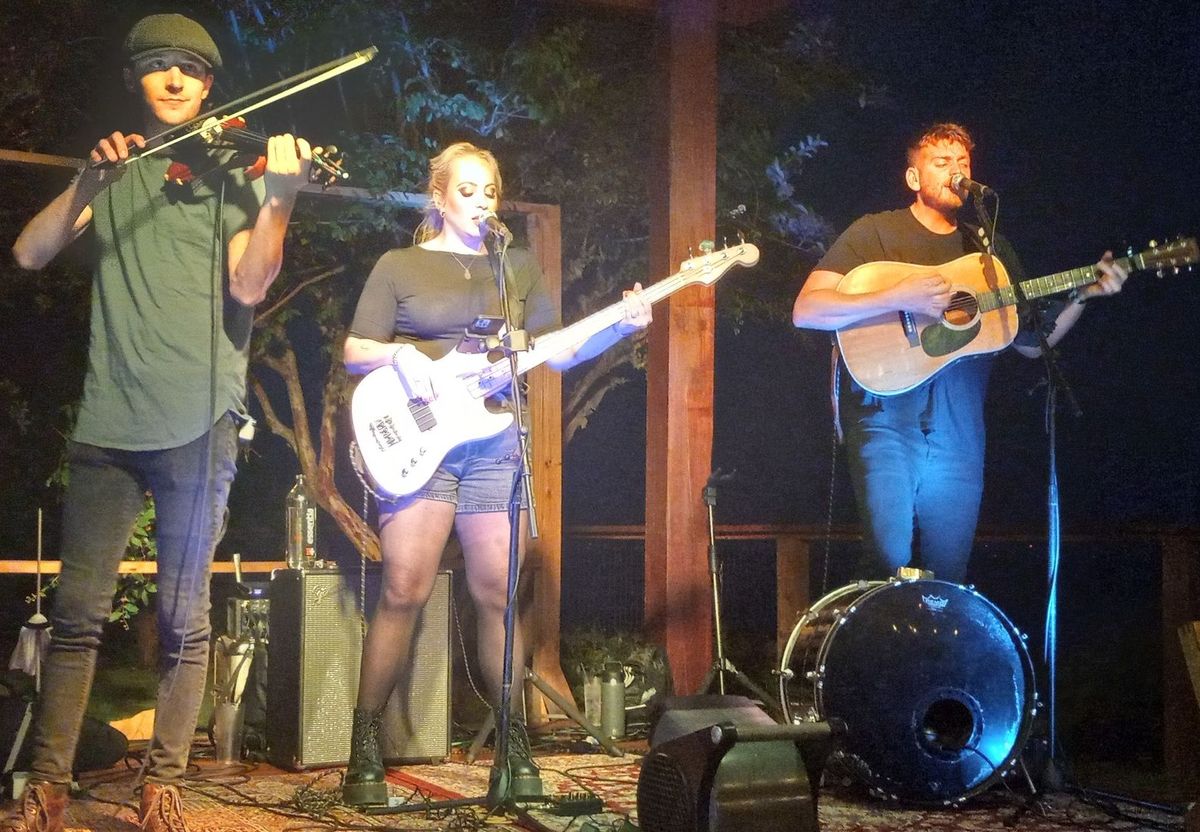 It was an evening of good friends, great food and Stormfolk, a 3 piece originals and cover band specializing in their very own unique style of cross blend folk, with some rock flair, and a dynamite violinist.
Stormfolk played Calvert's In The Heights recently, and I decided it was high time I sat in and really listened to their set. You see, I've had the experience of seeing Stormfolk on several occasions, just not for very long at a time - my loss indeed as I witnessed them live on an outdoor stage at Pensacola's Calvert's In The Heights.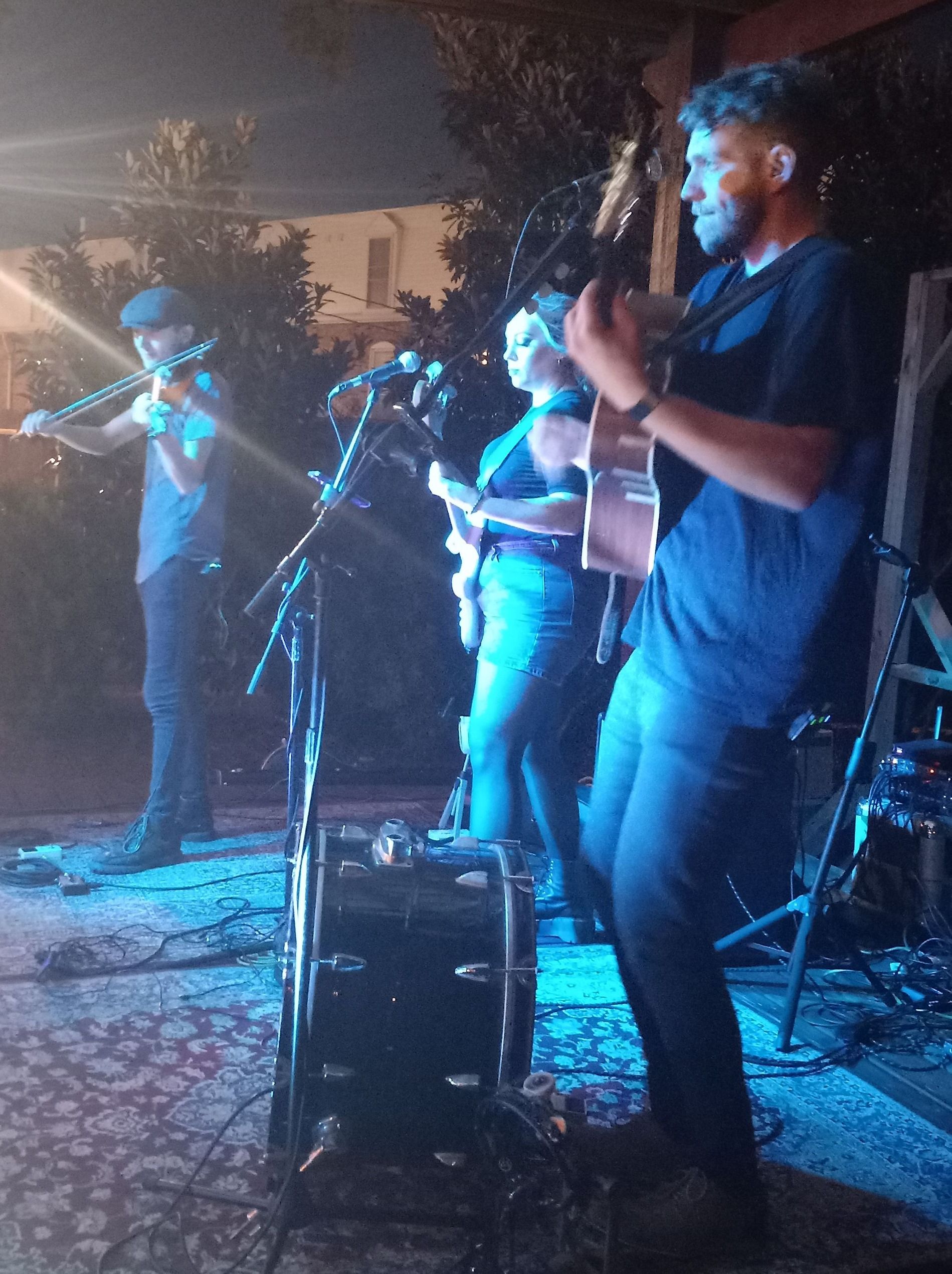 I must tell you, there just wasn't a better night to hear a live band play at such a beautiful and well served venue such as Calvert's. The outdoor stage sports truss lighting that well accented the performance, and the night was mild, near 80 degrees and clear. The 3 mile bridge was aglow with its blue lights beaming... you could see it from miles away. The sky was clear and stars were looming along with a 3/4 moon, soon to mature in days to a full glow. Folks were enjoying their drinks and meals at one our finest restaurant, entertainment venues. I'm speaking of Calverts In The Heights. I could smell the food as we awaited Stormfolk to rise to the stage.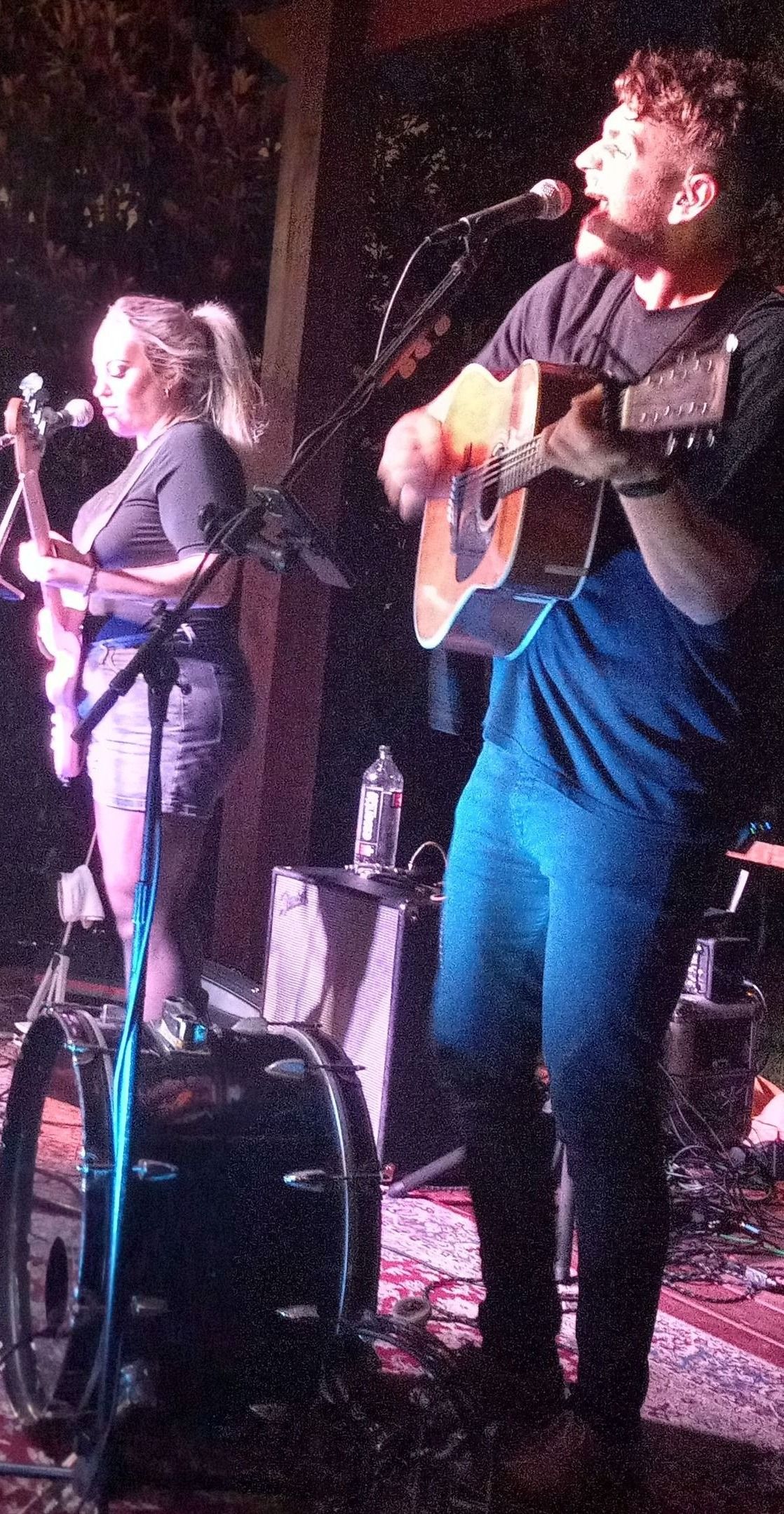 Upon cursory examination, I noticed the apparent lack of percussion on stage. Being a drummer myself, I wondered why their was but a bass drum, with a double pedal... the slave pedal, (for those who don't understand drum lingo, the "slave pedal" on a double pedal setup is the one not attached to the bass drum, usually with the footboard next to the high hat pedal. Got it now?) was connected to a tambourine. Unusual to say the very least but quite normal for the likes of Stormfolk.
Once I assembled my live stream rig, and got myself settled in, Stormfolk began their set. I was impressed with the very first note. Wow, I said to myself as I leaned in to hear the group better, paying particular attention to the bottom end consisting of a bass guitar and a kick drum... Did I mention the double pedal? Lol!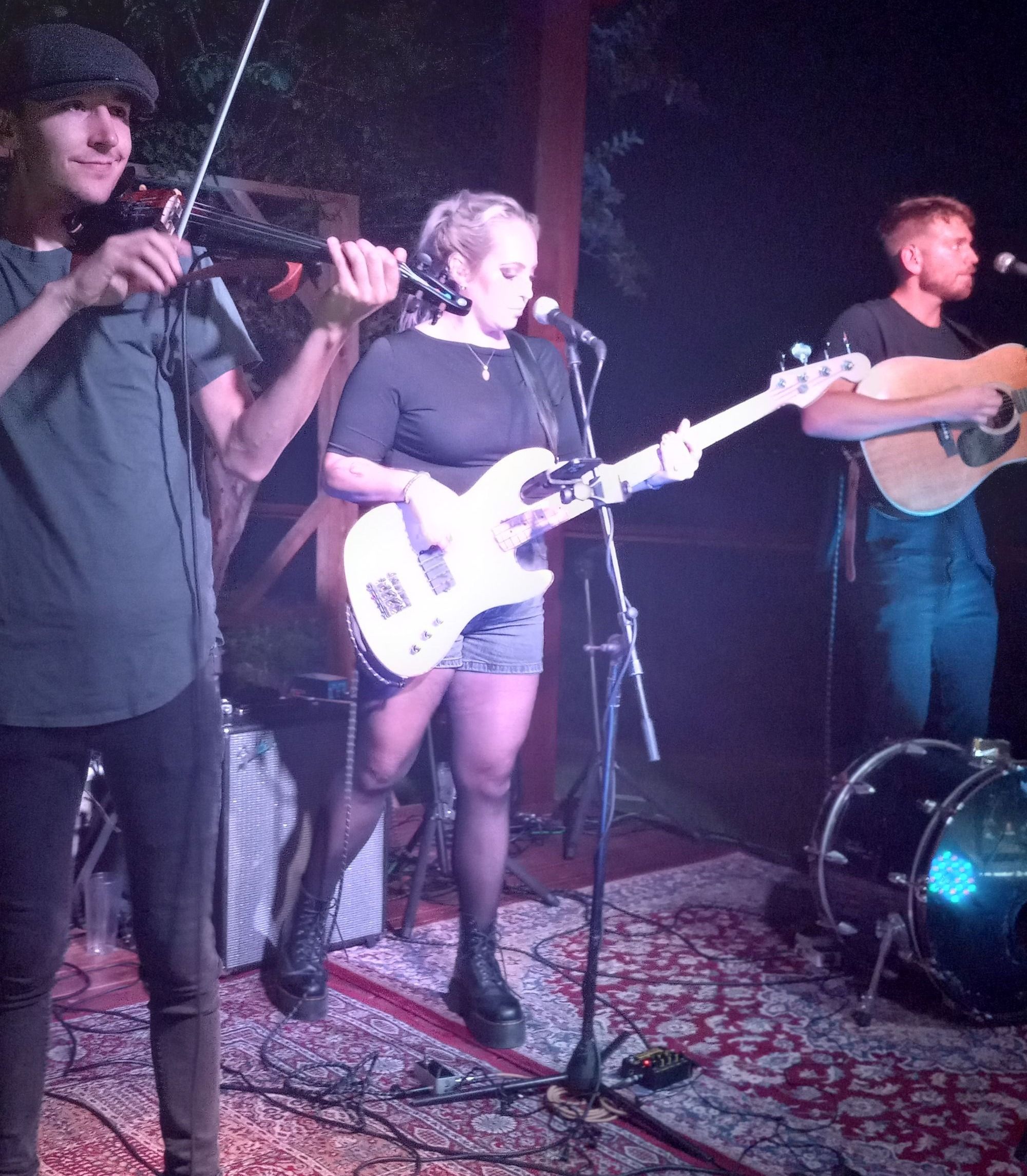 The music lacked for nothing as they began to regale us with their own style of a 3 piece ensemble consisting of violin, bass, guitar and bass drum.....and a tambourine.
Once the set began, I could tell immediately it was going to be a good night indeed as more people gathered in the courtyard dining area in front of the stage. One number, I believe it was the third song, Inside Our Hearts, particularly impressed this writer. The harmonies were spot on target perfect from my perspective, and I always look for flaws, missed notes and beats. Could not find a single flaw in any of the performance. Outstanding!
Mick Grocholl, the group's lead man, displays his talent playing guitar, singing, kicking the bass drum, all while accenting with the tambourine. Talk about ambidextrous! The vocals sung by Mick and his sister Kaylyn are simply wonderful to listen to and the harmonies were superb!
Promise I'm Not Bitter and Alas My Soul, another original was even more impressive with its mixture of bass, guitar and some of the most incredible violin playing by one Mr. Preston Czygan, the group's violinist. Though playing the violin is the sole thrust from Preston. He doesn't sing but that don't matter. When you hear Preston play his instrument, you realize quite quickly that his tasty runs and licks come from a pure professional. Preston makes an outstanding addition to an already talented pair of sibling players, Mick and Kaylyn.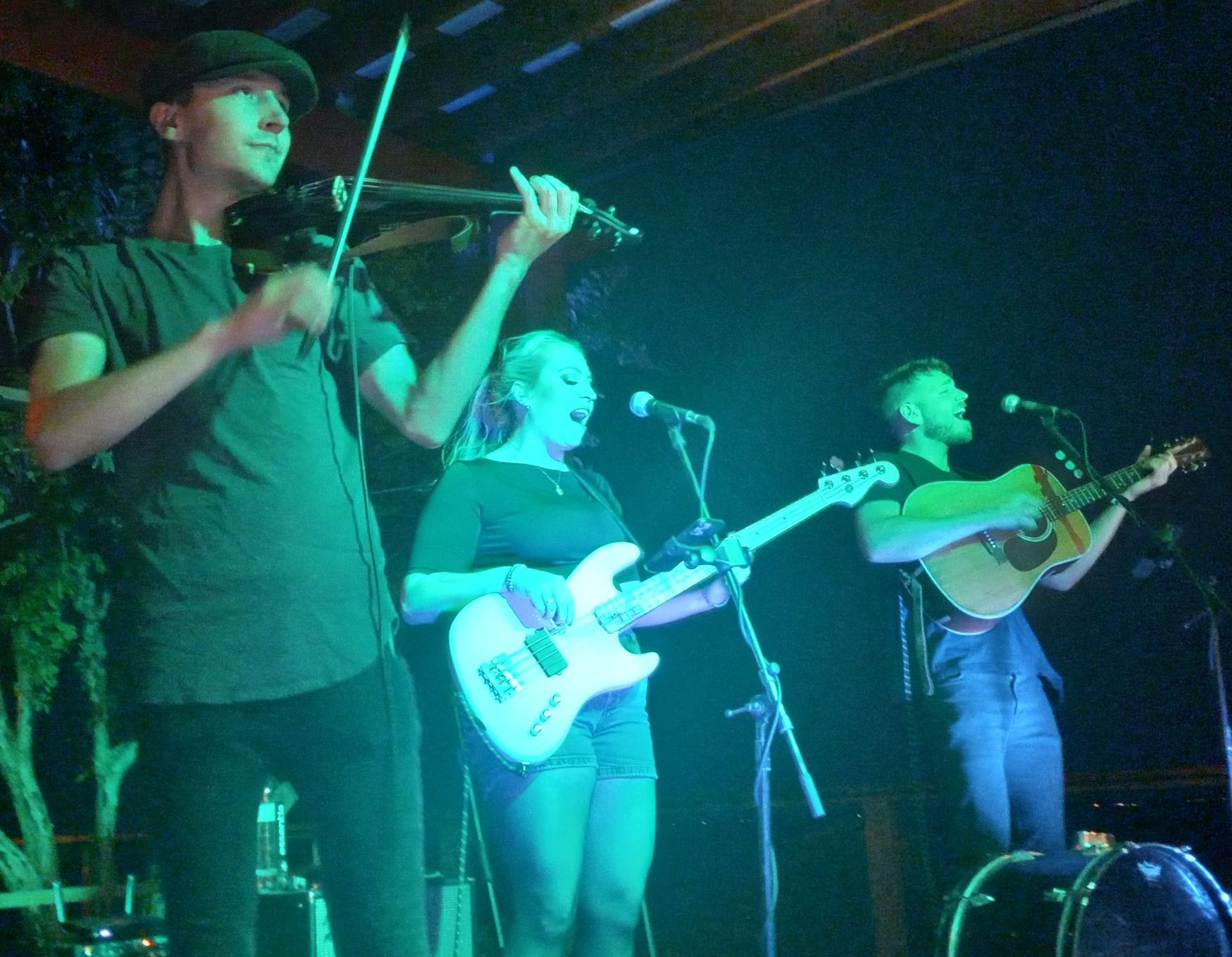 As the night progressed, I noted more originals performed with seeming ease by STORMFOLK. The Cave and a very special song that recently reached one million hits on Spotify, Broken Lovers, again proving a lot of rehearsing went into the harmonies.
In addition to their originals, STORMFOLK played some covers in their own style. Last Dance With Mary Jane performed in a unique STORMFOLK only manner paid homage to the late, and very great Mr. Tom Petty. If Tom were in the audience (and I kinda think he was) he'd be impressed to be sure!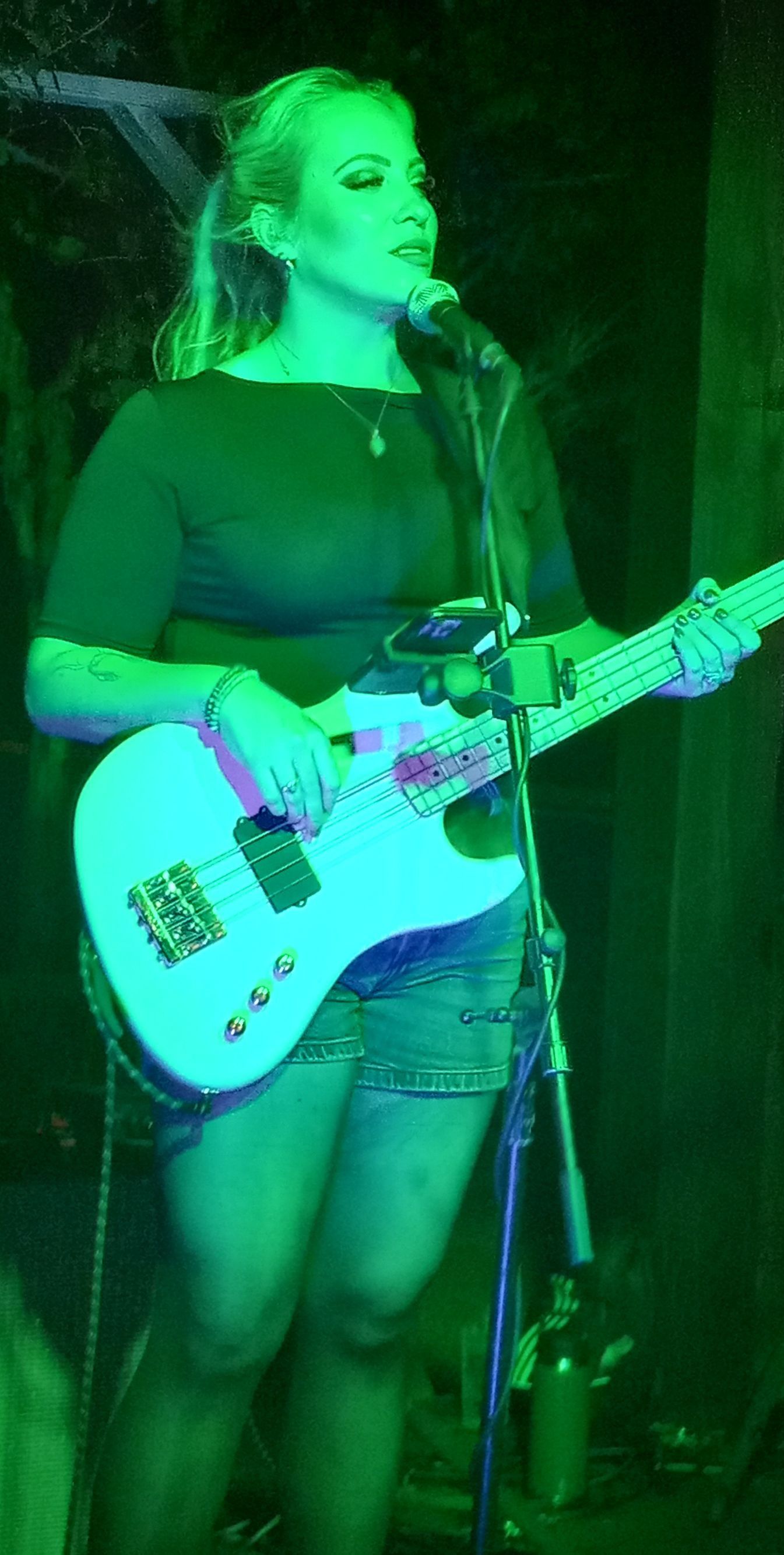 Those that were in attendance that evening were treated to a night of special music that only STORMFOLK could produce. I count myself privileged indeed to have participated in the nights entertainment by making notes and recording live on my livestream feed. Don't miss the next STORMFOLK show!