Staff Bios
The Scene Pensacola team.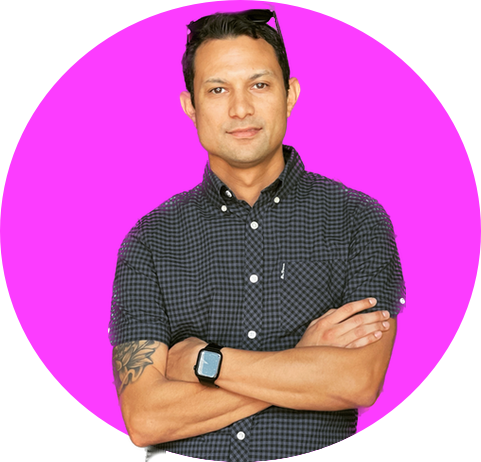 Andy Hudson
Chief Editor / Site Administrator
andy@scenepensacola.com

Growing up an Air Force brat, Andy spent his formative years traveling to all four corners of the globe, fueling his wanderlust early on. In the early 2000's he started his own booking and talent management agency in the Washington DC region, and was deeply embedded in the local music scene there working with numerous bands, promoters and venues - primarily in the punk, emo and indie scenes. He has happily called Pensacola home since 2013.

✎ List Of Andy's Published Posts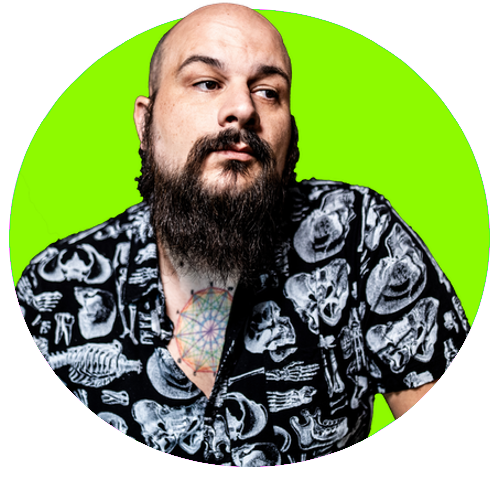 Moth Edge
Co-Editor / Band Wrangler
moth@scenepensacola.com

I'm a Milton native who's been wandering since diapers but somehow ended up back here. My parents' music collection was like a eclectic to say the least. Let's just say I knew the words to every Nine Inch Nails track on Downward Spiral at age four – talk about an early education! Music discovery has been my ride-or-die, and I took it to another level in 6th grade, sneaking into shows by bands like Supreme Dispassion and Half Wit at the Imogene Theater, back when it was still the punk hotspot for Santa Rosa. The Daily Grind, Sluggos, and End of The Line cafe – I practically lived there during my youth, chasing the next big sound every Friday and Saturday night. I dabbled in ska, punk, indie folk, and screamo bands, rocked every venue and house party. Nowadays, I may not make music, but supporting this scene is in my blood. So, hit me up with tunes! I'm running out of musical frontiers to conquer!

✎ List Of Moth's Published Posts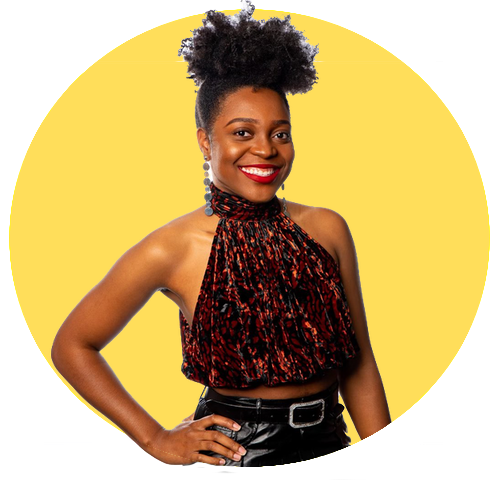 Tandra Smith
Social Scene Director
tandra@scenepensacola.com

Tandra loves music. Though currently a Mobile resident and an Atlanta native, she can often be found quite literally anywhere else but home, hanging on to the barricade for dear life in some nondescript bar, theatre or arena. The proud owner of a journalism degree, DSLR and determination, she is in charge of Scene Pensacola's social media pages and along with the great work of her colleagues, is probably why you landed on this page to read these staff bios. She's a fan of pop, metalcore and everything in between and when she's not at a show (which is rare), she can be found grabbing boba, thrifting and planning her next show.

✎ List Of Tandra's Published Posts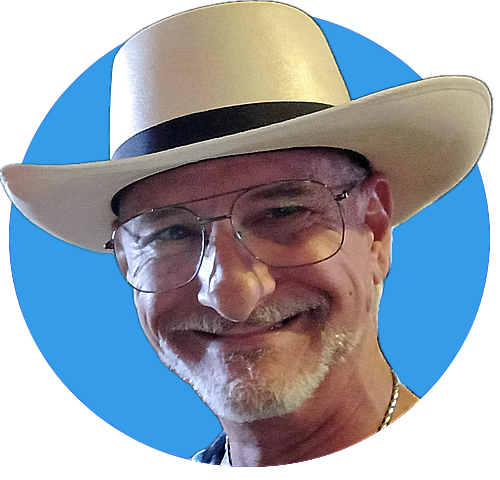 Richard 'The Beatman' NaVarre
Man About Town
beatman@scenepensacola.com

Rich "Beatman" NaVarre began his interest in all things music at the age of 13, when a neighbor put a bass guitar in his hands and said "now pick that E string boy!" Needless to say, the bass wouldn't be his instrument of choice. Drums would be what young Richard would lean toward with a natural ability not at all found while attempting the bass. Over the course of his teen years "Rich" developed his skill, formed musical relationships and rubbed elbows with some of Detroits finest blues and rock musicians. Out of high school Rich joined the USAF and spent the next 4 years working on fighter aircraft. During that time he also joined the drum and bugle core as a snare player and had the honor of playing for President Jimmy Carter at Shepard AFB in Texas. After the service, Rich started a family, raised 2 beautiful daughters and joined corporate America...all the while playing music at regular jam parties with neighbors and artists rolling through from time to time. Rich moved his family to Texas in the mid 90s to chase a job opportunity. Shortly after moving, Rich met the Krieger brothers...Chris, and David. Together, they formed " THE FORTY BOYS" performing classic rock covers and some originals all over Houston and surrounding area. As time progressed, kids grew up, moved out, had their own and Rich continued to play and develop new skills. When covid raised its ugly head and killed the entertainment industry in Texas in 2020 Rich moved with his wife Denise to Pensacola Florida. Rich jumped into what was a lean music "scene" and began to attend what open mics still existed. Making contacts and playing put Rich in a position to see how the music scene was in Pensacola, what the musicians were getting paid and what the crowds...be they out of towners or off season locals wanted to hear. Something appeared off...something was needed to bring the entertainment community together...something to ignite a "spark" in Pensacola. Well the rest, is history in the making now that Rich is part of SCENE PENSACOLA. You'll see him out and about town and surrounding environs interviewing people, live streaming shows and of course writing reviews and articles of interest. "It's an honor and a privilege to be a part of this most exciting and prestigious medium. I'm looking forward to writing new an interesting pieces that will inform and educate the arts community in Pensacola!"

✎ List Of Richard's Published Posts
Jessica Sweetland
Office Manager / Wizard Of Spreadsheets
jess@scenepensacola.com

Born and raised in the DC area, Jessica has called Pensacola home since 2013. Her immersion into music started before she was born, with her mother performing barbershop and teaching classical piano, and continued with family bluegrass jams and a constant background soundtrack at her grandfather's house that included big-band jazz and popular music from the 1920's-1940's. Jessica leverages her backgrounds in corporate America and art/design to provide behind-the-scenes support, and takes great satisfaction in a well-written procedure, organized spreadsheet, or aesthetically-pleasing presentation deck.

In her oh-so-copious free time, Jessica enjoys home improvement projects, building furniture, cooking, and spoiling her menagerie of rescue pets.

✎ List Of Jessica's Published Posts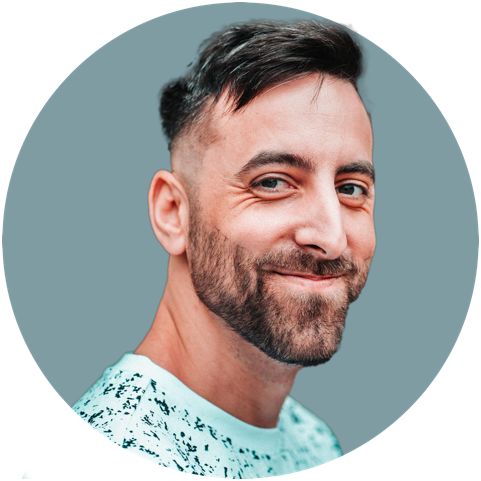 David Longval
Contributor
david@scenepensacola.com

David is originally from Boston MA, he has been a Florida resident for 3 years now. Before moving to Florida he was pursuing a music career as the lead vocalist of a band called Eyes On Satellites. Since the break up of his band, he has been trying to find a way to support musicians and help others make their dreams come true in the music industry. In the beginning of 2021 he started a management company called Silent Wave Management and has been mentoring bands and using his knowledge of the music industry to help develop artists. You can find him at most shows either taking photos, videos or just enjoying the show. Support your scene!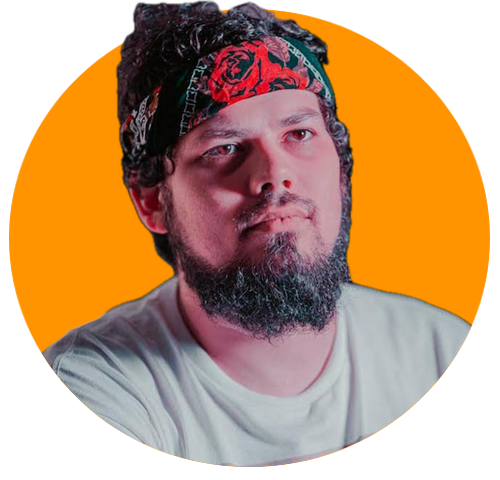 Tim Schaffer
Audio/Video Producer
timschaffer@scenepensacola.com

I've lived and traveled through most of the states in the U.S. and even traveled abroad though along Blackwater River in Milton Florida is where I was born and raised, and now currently reside. Skateboarding and punk music are my earliest memories and have been in my blood since I was a child. As I grew I also became fond of recording and editing audio clips and skits with friends while walking around with a camera trying to capture any moments of beauty I find in the world from people to events to nature.
When I became a teenager my previous pastimes of recording music off the radio with a boombox turned into obsessing over creating mixtapes and playlist with Napster/Limewire/Bearshare/Kazaa downloading music from a huge range of artist like AFI, Taking Back Sunday, The Used, Above and Beyond, American Football, Dilated Peoples, MxPx, and NOFX to name a few. A big core memory I hold during this time is burning music CDs and selling them to kids in school as a side hustle since I was already burning hundreds of CDs anyways.
I currently produce 2 podcasts, The Inside Byte (revolving around the video game industry) and Nerds on Tap (revolving around our love for beer and technology), and have been neck-deep in YouTube since 2007. I think my love of editing and producing content comes down to trying to share what I find to be wonderful in the world to others that may be unaware of how incredible different artists' creations can be, so trying to spotlight these artist is exactly why I'm excited to be a part of this Scene Pensacola crew.


---
Get Involved
Think you have something to contribute? If you love writing about live shows and new music releases, or take amazing live photographs, or have your finger on the pulse of the scene and would like to write or produce content for Scene Pensacola, hit us up! This is a community effort, and we are a welcoming site.
CONTACT US