The Scoop On All Things Night Moves Fest This Weekend!
Are the endless event announcements reposted by your friends making you feel like you're drowning in a sea of info? Or perhaps you're not as glued to social media as your younger siblings? Fret not, because we've got your back with the inside track on everything Night Moves Fest.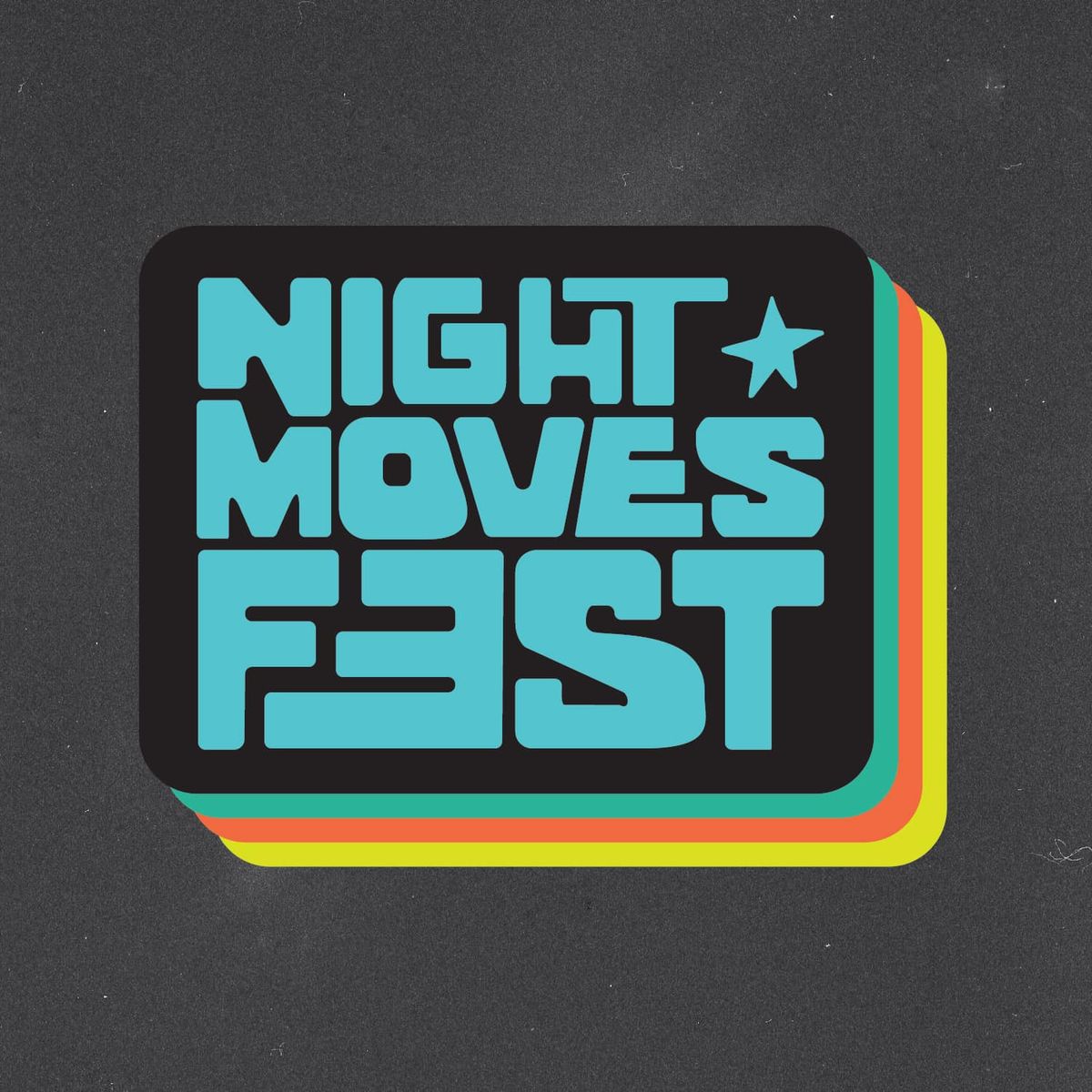 If you're a bit like me, the thought of not knowing what to expect at events can be as stressful as finding a missing sock. But hey, worry not! We've got the lowdown on the upcoming Night Moves Fest this weekend. Friday is like the appetizer with pre-shows, and Saturday is the main course. Get ready for a feast of delicious food, refreshing drinks, sweet treats, fantastic vendors, and lineups that'll make you dance 'til your socks come off – it'll be a ton of fun and hopefully this helps you plan your weekend out!
Here's the lowdown on the tickets
There are two flavors to choose from. General Admission is your golden ticket to Saturday's festival. Meanwhile, the VIP pass, the ultimate key to the party kingdom. It unlocks access not only for Saturday but also for the Friday night show at The Handlebar. VIPs get treated like rock stars with catering, an exclusive VIP tent, a prime viewing spot, fancy bathroom privileges, and drink vouchers at the VIP bar – plus, you'll even snag a swag bag to sweeten the deal!
Friday 11/3 Events
To kick off the Night Moves Fest on Friday, we've got not one but two fabulous events in store for you. Built To Spill is taking the stage at The Handlebar, and they've brought along some rockin' friends – Heavy Kid and Starlin! And guess what? If you've got that fancy VIP pass for Night Moves Fest, you can get in for free to this. If you're not rolling VIP style, don't worry, tickets are up for grabs at the door, so no one's getting left out of the party!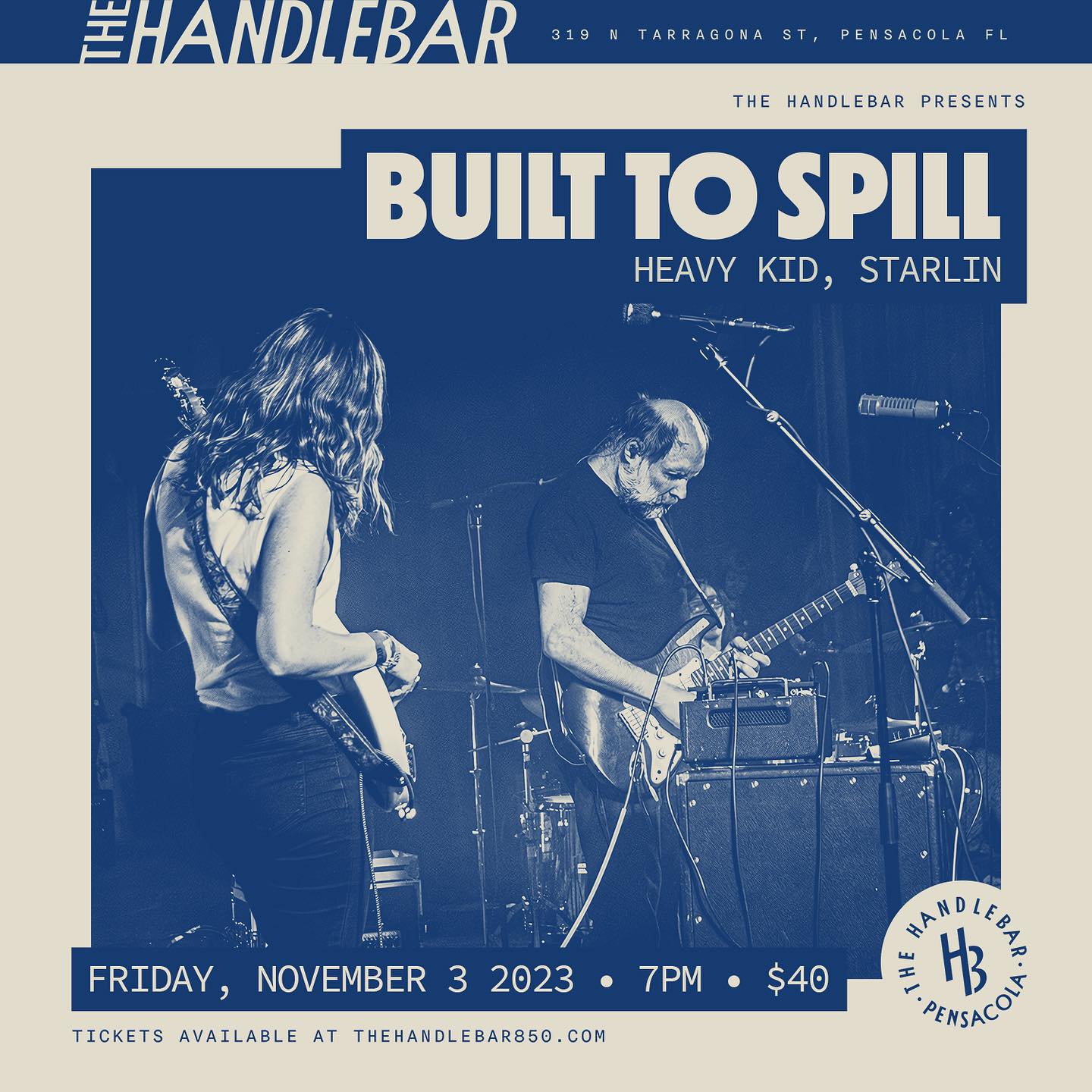 Now, for our second act of the evening, we've got the Emo Prom shindig at the Vinyl Music Hall! Here's the deal – you can snag yourself a free general admission ticket, but there's a catch: you've got to hustle to Nightmovesfest.com and secure your spot. If you're eager to start the party a little earlier and grab a photo op for those unforgettable memories, there's a special ticket option just for you! Get ready to groove to the Emo Prom DJs' epic playlist, featuring the finest Emo, Punk Rock, and Underground hits, kicking off at 9 pm – it's like a musical time machine to your angsty teenage years!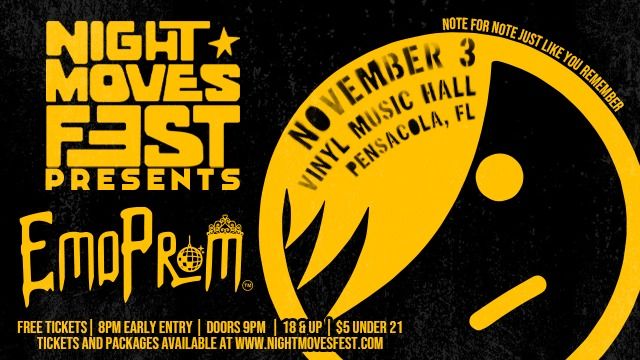 Saturday 11/4 Events
Saturday is serving up a smorgasbord of music, grub, and libations all day long, and the grand stage for Night Moves Fest is none other than the Maritime Community Park. The fun begins with the gates swinging open at the stroke of noon, and the musical magic kicks off at 12:30 pm with Palmmeadow!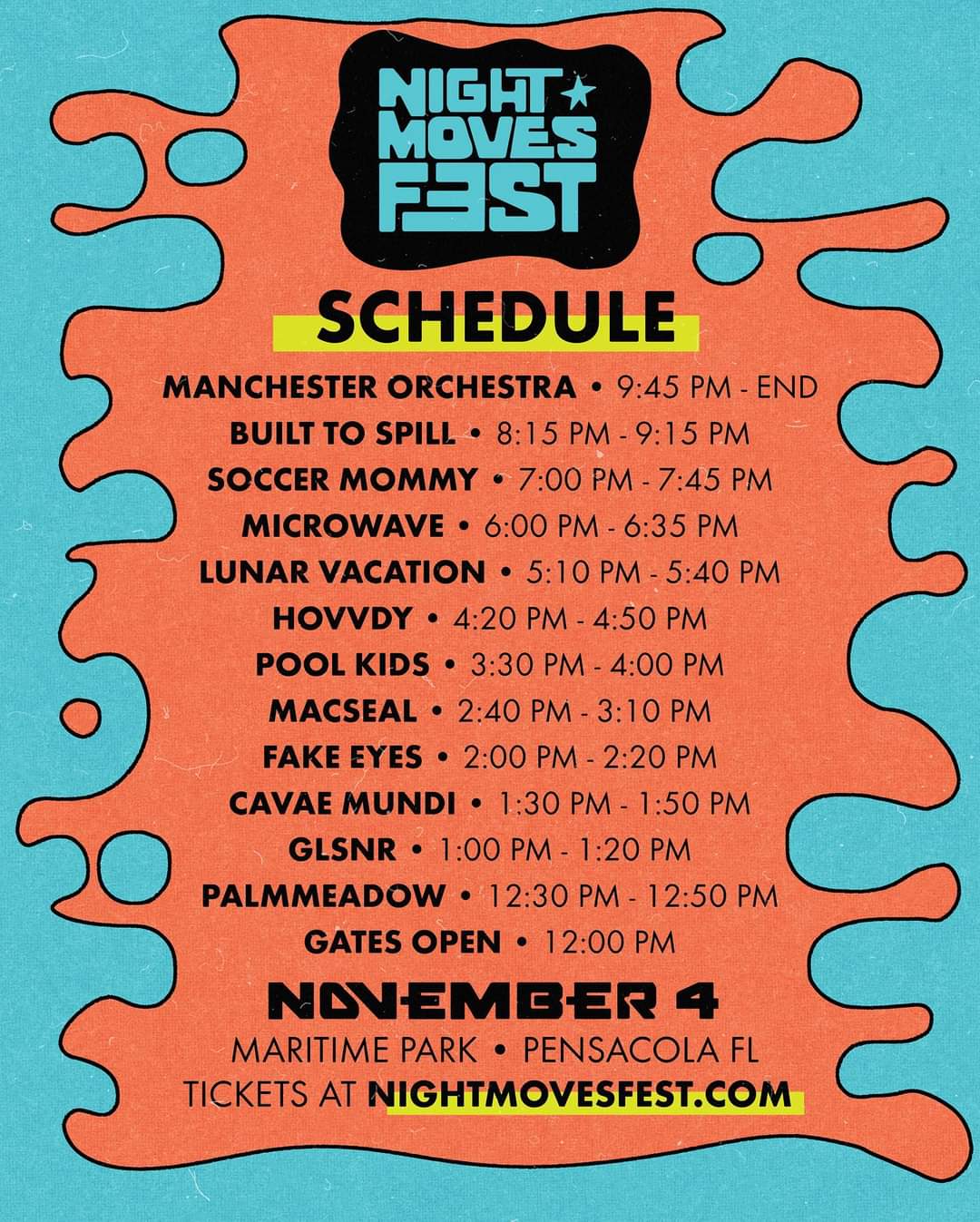 Festival map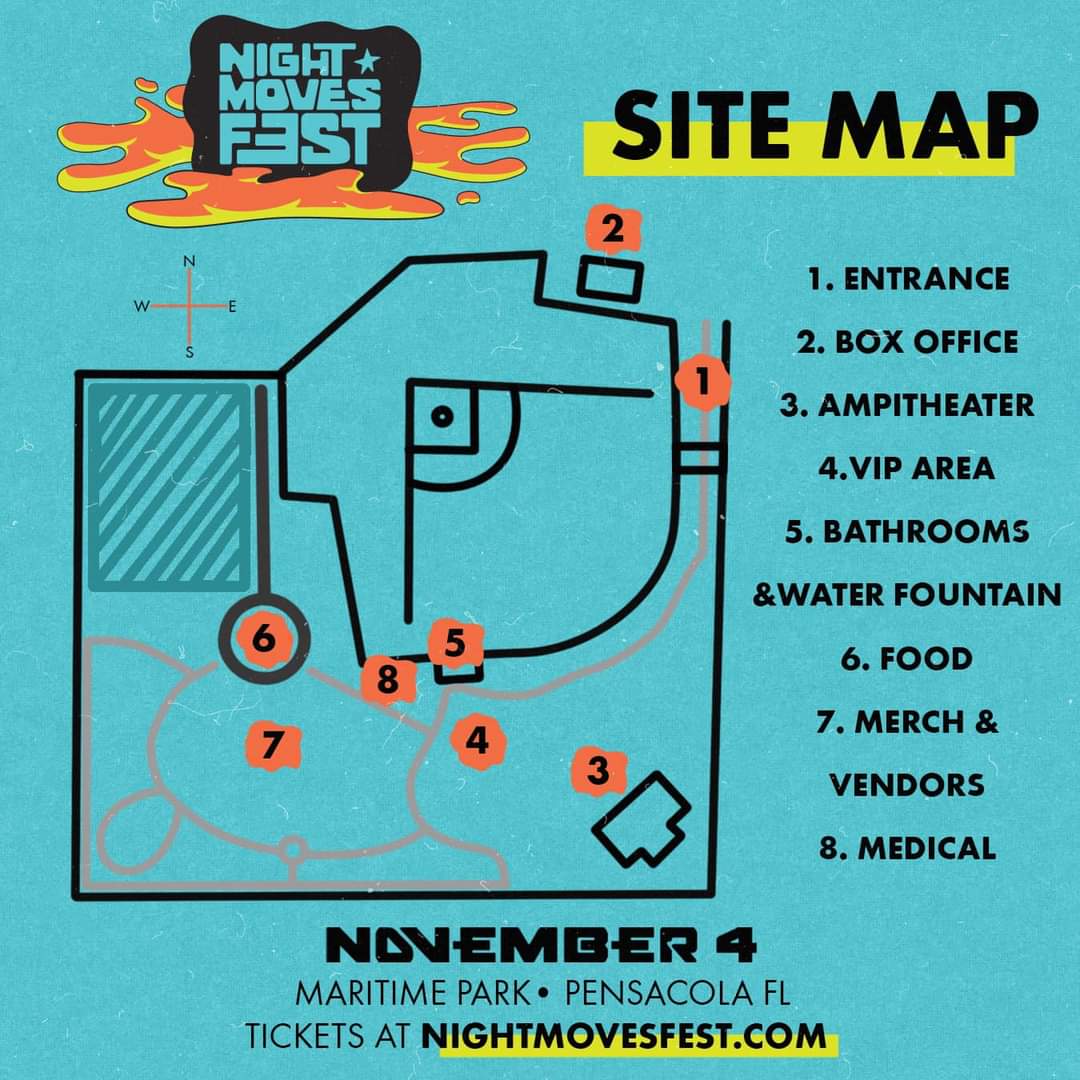 Let's talk about what's in your backpack for the Saturday festival
You can bring those trusty water bottles up to 32 ounces because they've got a hydration center to keep you refreshed throughout the day. Personal essentials, over-the-counter meds, prescription drugs (as long as they're in their original bottles with matching labels), and your stylish purse, fanny pack, or crossbody bag are all welcome to join the party.
But the 'No' list is where things get interesting
Leave the cigarettes and lighters at home (Maritime Park is a no-smoking zone), along with any recreational substances or paraphernalia. Alcohol from the outside world, homemade snacks, weapons, your beloved pets (service animals are a-okay, though), laser pointers, chunky chains and spike-heavy bling, tents, massive umbrellas, professional film equipment, cameras, and those oversized bags are all better off staying out of the limelight. Let's keep it safe, fun, and memorable, folks!
For food and drink lets see what's on the menu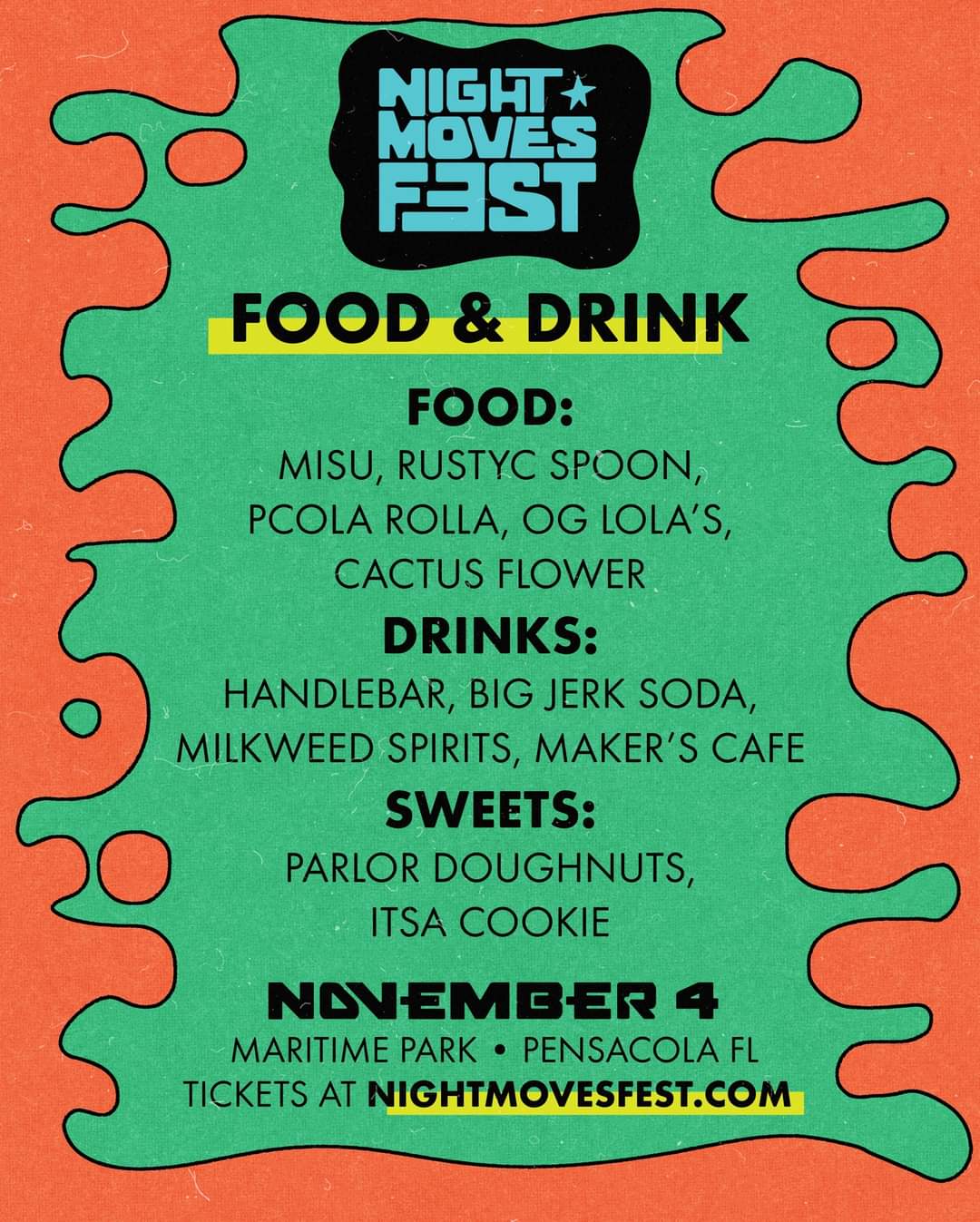 And don't forget, if you're rockin' with the VIP passes, you'll have Classic City catering all your food needs throughout the day and a special VIP bar just for you.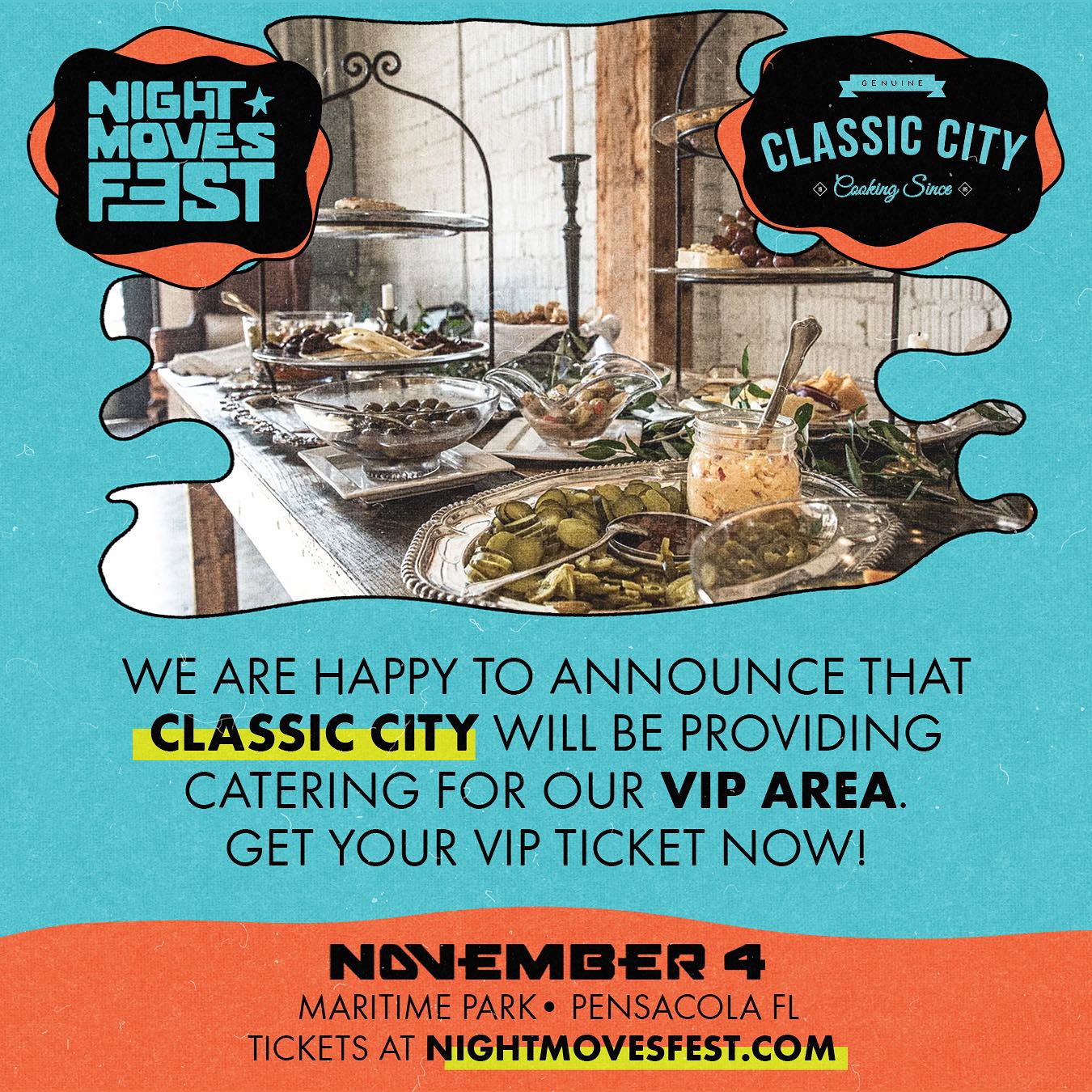 Vendors?
As for the star-studded lineup of vendors, it's a motley crew that's ready to rock your world! We've got the punk-tastic 309 Punk holding it down with their booth, the Pensacola Vintage Collective bringing you a vintage market that's older than your grandpa's record collection, and Sunburn showing off their own booth in all its glory. Of course, we'll be there too, showcasing our booth loaded with the hottest November show calendars and merch. It's a vendor extravaganza that promises surprises galore!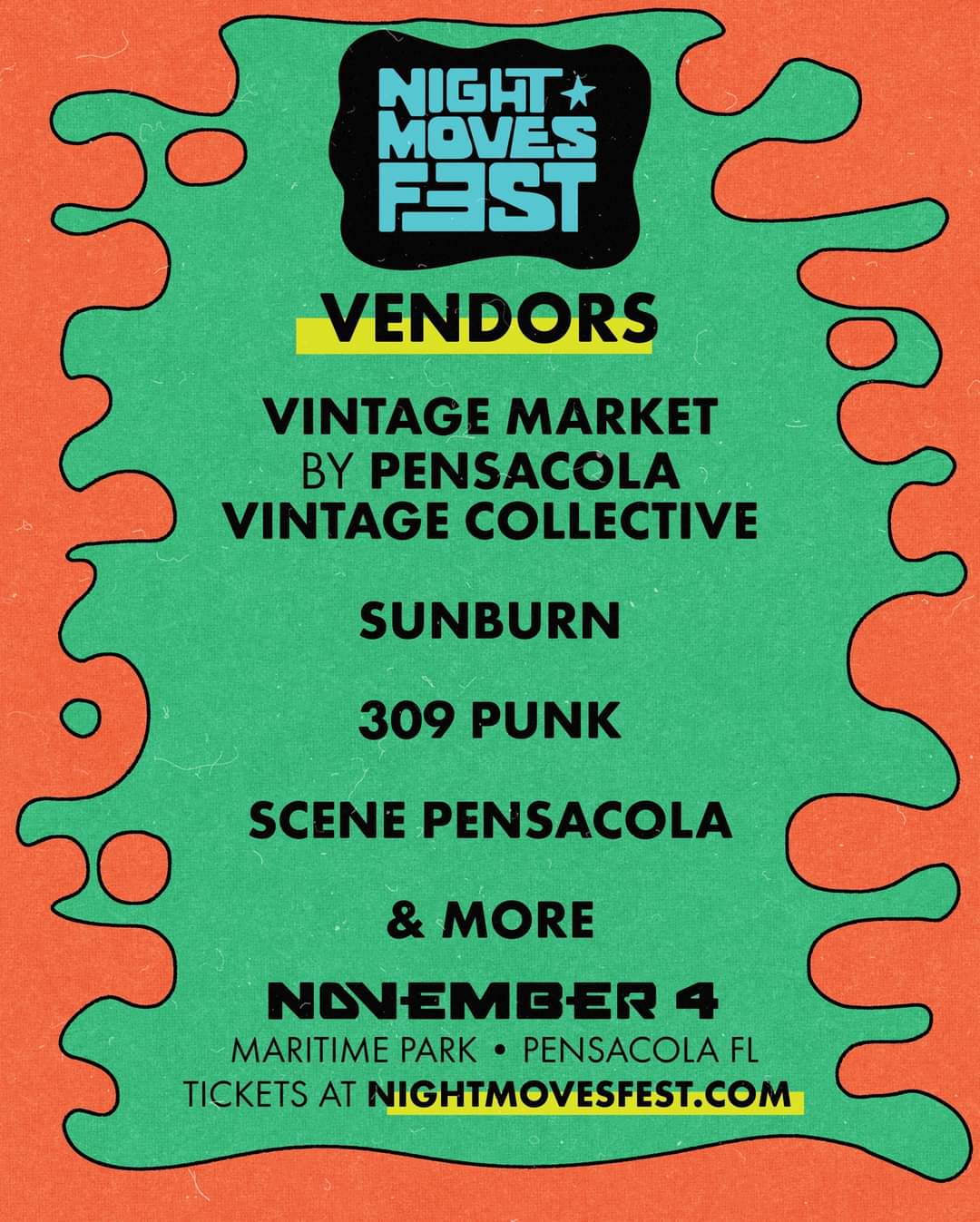 Now, if you're still buzzing with energy after Manchester Orchestra wraps up their electrifying set at the festival, hold onto your flannel because here comes the second Saturday spectacular! Vinyl Music Hall is your destination for the free Night Moves Fest after-party. Head to the Teen Spirit: A 90's Alt Party with all those nostalgic 90's and early 2000's alternative and grunge anthems. It's as free as air (no ticket needed) if you've got your Night Moves Fest info, but fret not, if you were stuck at work and missed the festival, you can still jump into the action by snagging your free ticket at Nightmovesfest.com for the after party. DJ.0ne and DJDT will be spinning your grunge jams and at midnight Beervana, a Manchester Orchestra side project, will be closing the night out. Vinyl will be serving up exclusive drink specials and all sorts of goodies to give your Night Moves Fest weekend the grand finale it deserves! It's like the cherry on top of your '90s alt-rock sundae.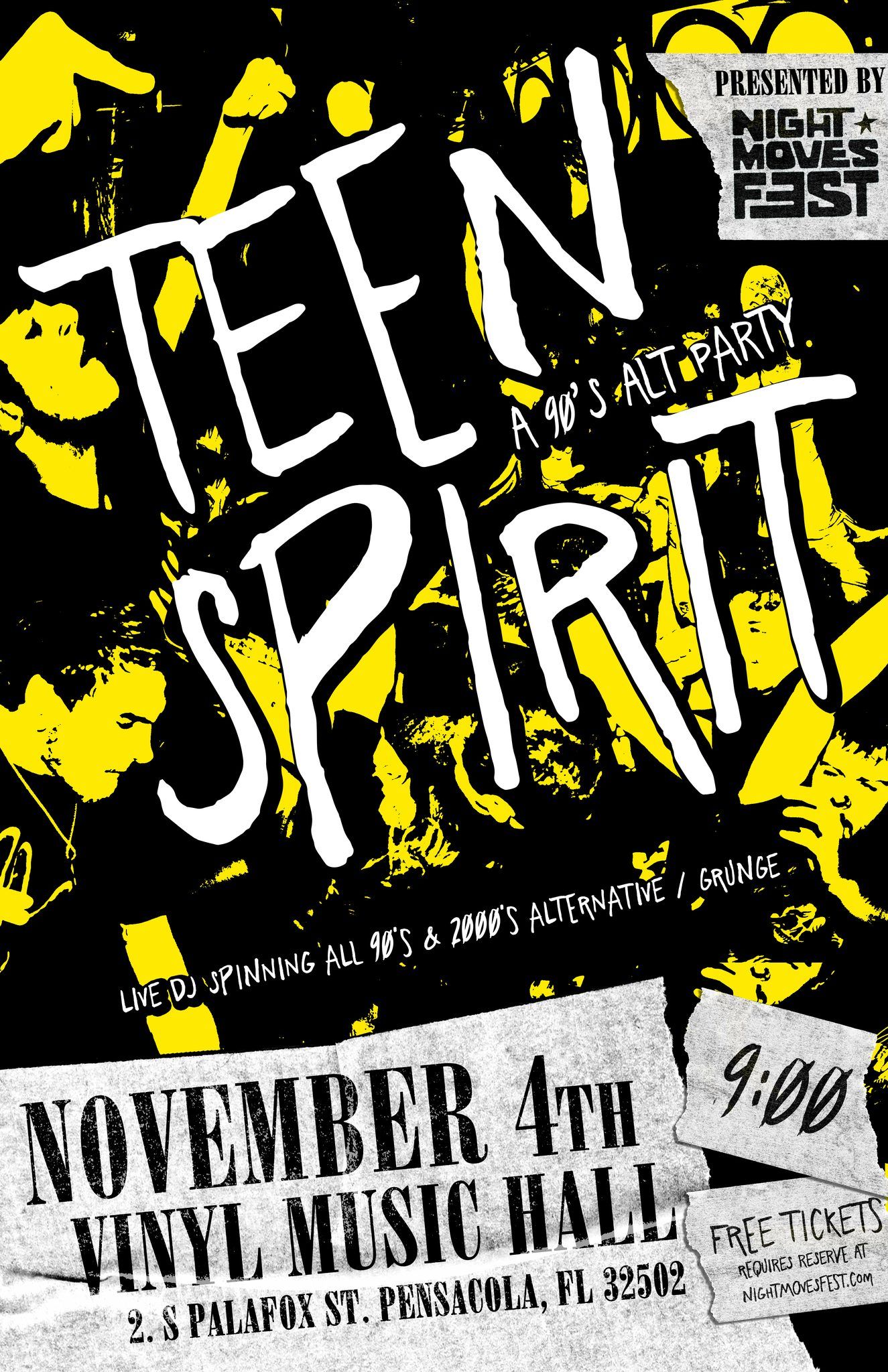 That's it folks! Links will be down below for Night Moves Fest tickets and don't forget to check out our recent article on some of the bands that will be playing at Night Moves Fest this weekend in case some of those names on the lineups are unfamiliar to you!