St. Patrick's Day Shenanigans: Leprechauns, Green Beer, and a Whole Lot of Blarney!
Looking for something to do this St. Patrick's Day? Here's a comprehensive list of all the events happening around town!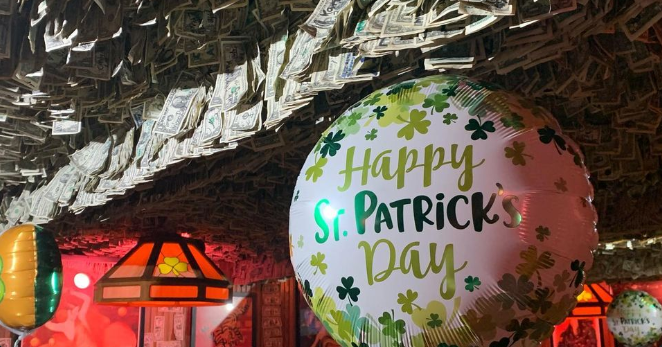 Are you ready to get your Irish on and shamrock your socks off? Well, put down that bowl of Lucky Charms and listen up, because we've got the lowdown on St. Patrick's Day events happening today. From green beer to leprechaun hunts, this day is sure to be a pot o' gold for anyone who loves a good time. So whether you're Irish or not, put on your greenest outfit and join in the fun today. Who knows, maybe you'll get lucky and find a pot of gold at the end of the rainbow. Or, more likely, just a hangover and a bunch of Instagram photos you can't remember taking. Sláinte!
☘️ Club LA Destin- Drowning Pool, Adelitas Way, Otherwise, Moon Fever, Above Snakes @ 6pm!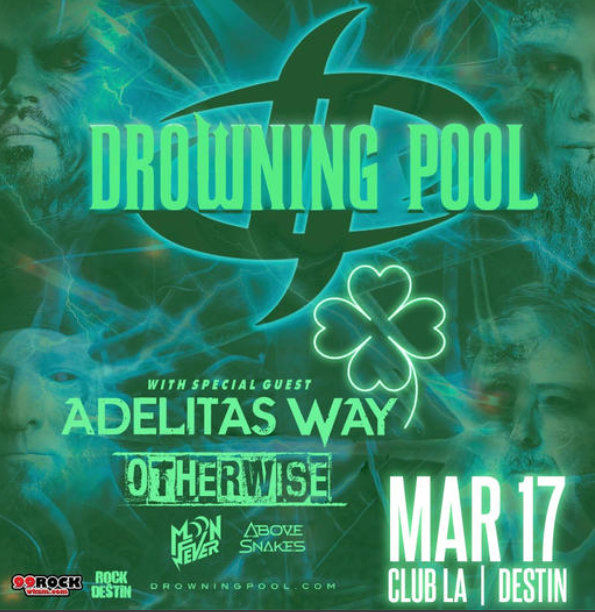 ☘️ Easy Going Gallery - 2 shows in 1 night!  $10
Main Room- Ego Death, Pseudonyms, GLSNR, Marigold's Apprentice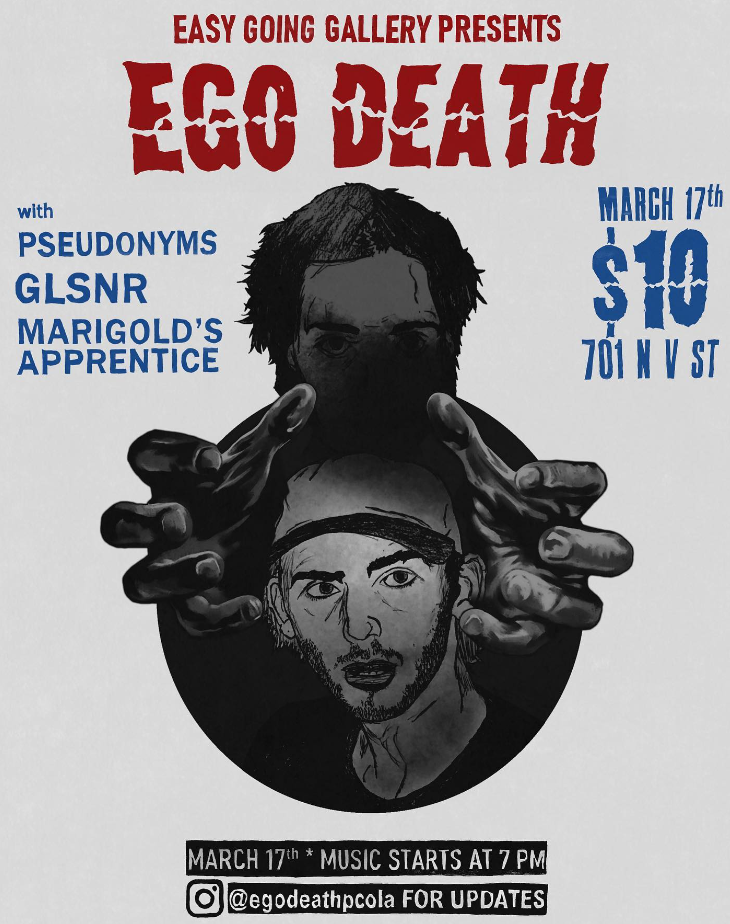 Back Room - Quadroholics, Jahsidiq, Jay Zen, Stinky Pete, Scotty Speed, Miko G, Ethan Amiri, Sam Bet, Secret Stache.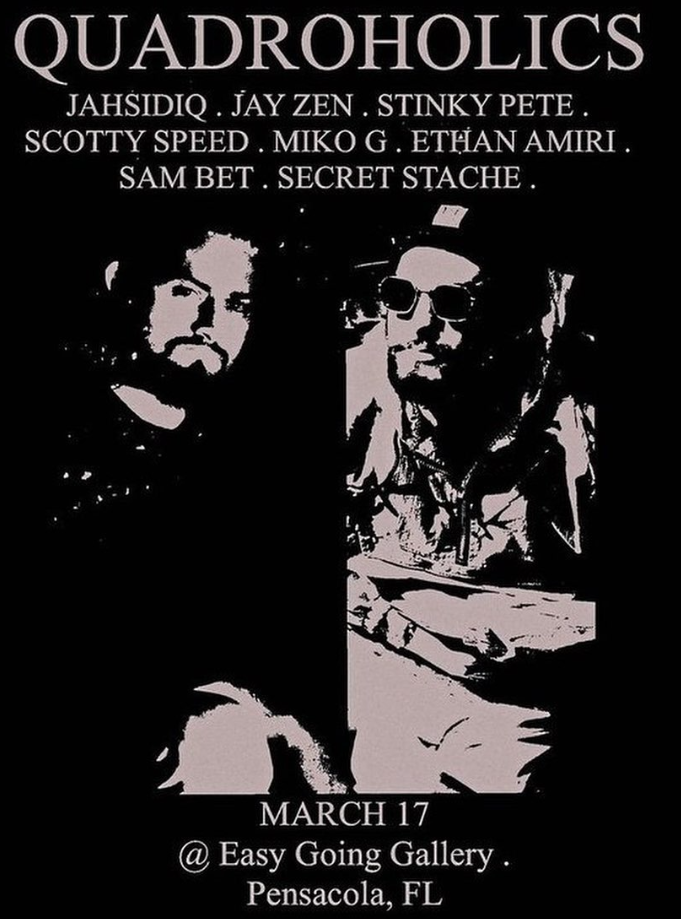 ☘️ LEE BAINS III & THE GLORY FIRES + THE JOLLIES **ST. PATRICKS DAY PARTY** @ 8PM at the Alabama Music Box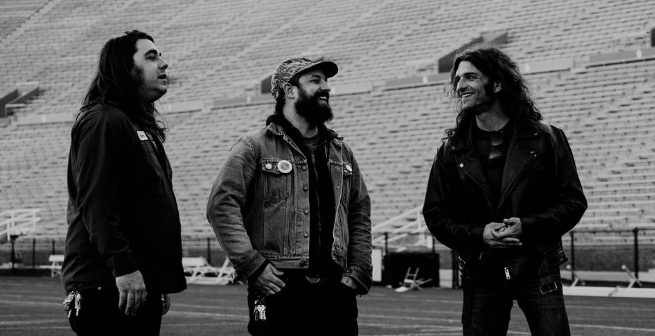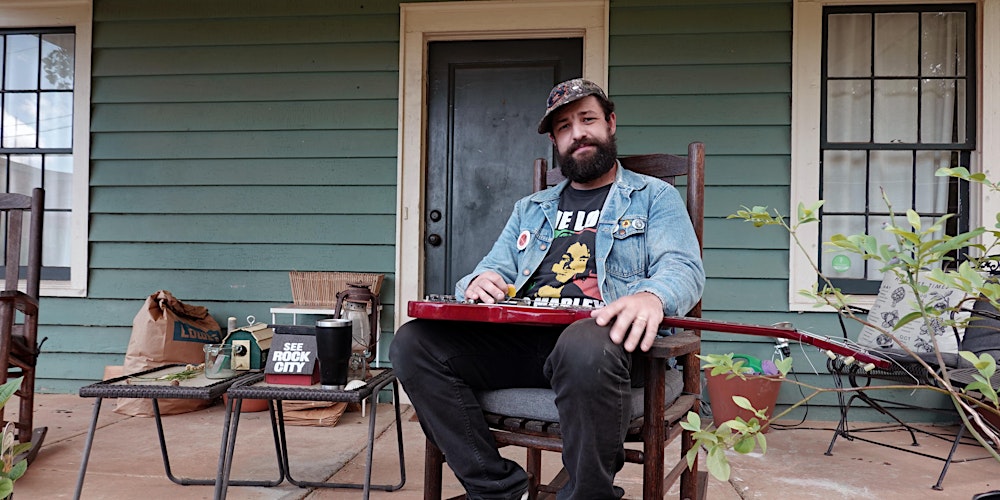 ☘️ ALL DAY St. Patrick's Day Party O'Riley's Irish Pub Downtown
St. Patrick's Day is an ALL DAY event for us at O'Riley's Irish Pub!
Live Irish music from Jay Moody from 12PM-4PM!
🍀Green Beer
🍀We will be opening EARLY at 10AM
🍀Serving Corned Beef & Cabbage all day
🍀Gallery Night Block Party
🍀Games
Some of our specials:
$4 Bud Light Aluminums
$14 Domestic Buckets
$4 Green Bud Light Draft
$7 Esprit De Krewe Grog Punch
$6.00 Paddys Irish Whiskey
$6.50 Paddys Irish Car Bomb
$6.50 Guinness
$7 Jameson
$4 Jack Daniels Apple Fizz
Join us for our favorite holiday!

☘️ St. Patrick's Day 2023 O'Riley's Uptown Tavern
O'Riley's Uptown Tavern is the place to be on St. Patrick's Day for drink specials, games, & more!
Come party with us on the best day of the year!
$5 Cover starts at 7PM 21+
🍀Green Beer
🍀Backyard Bar Golf
🍀Games
🍀Competitions
🍀Live DJ
🍀Drink Specials
Some of our specials:
$4 Bud Light Aluminums
$4 Green Bud Light Draft
$7 Esprit De Krewe Grog Punch
$5 Paddy's
$5.50 Paddy's Car Bomb
$5.25 Guinness
$6 Jameson
Come beat the clock from 7PM-9PM to get exclusive specials!
Wrighteous Eats Food Truck from Open-Close!
18 to Party / 21 to Drink!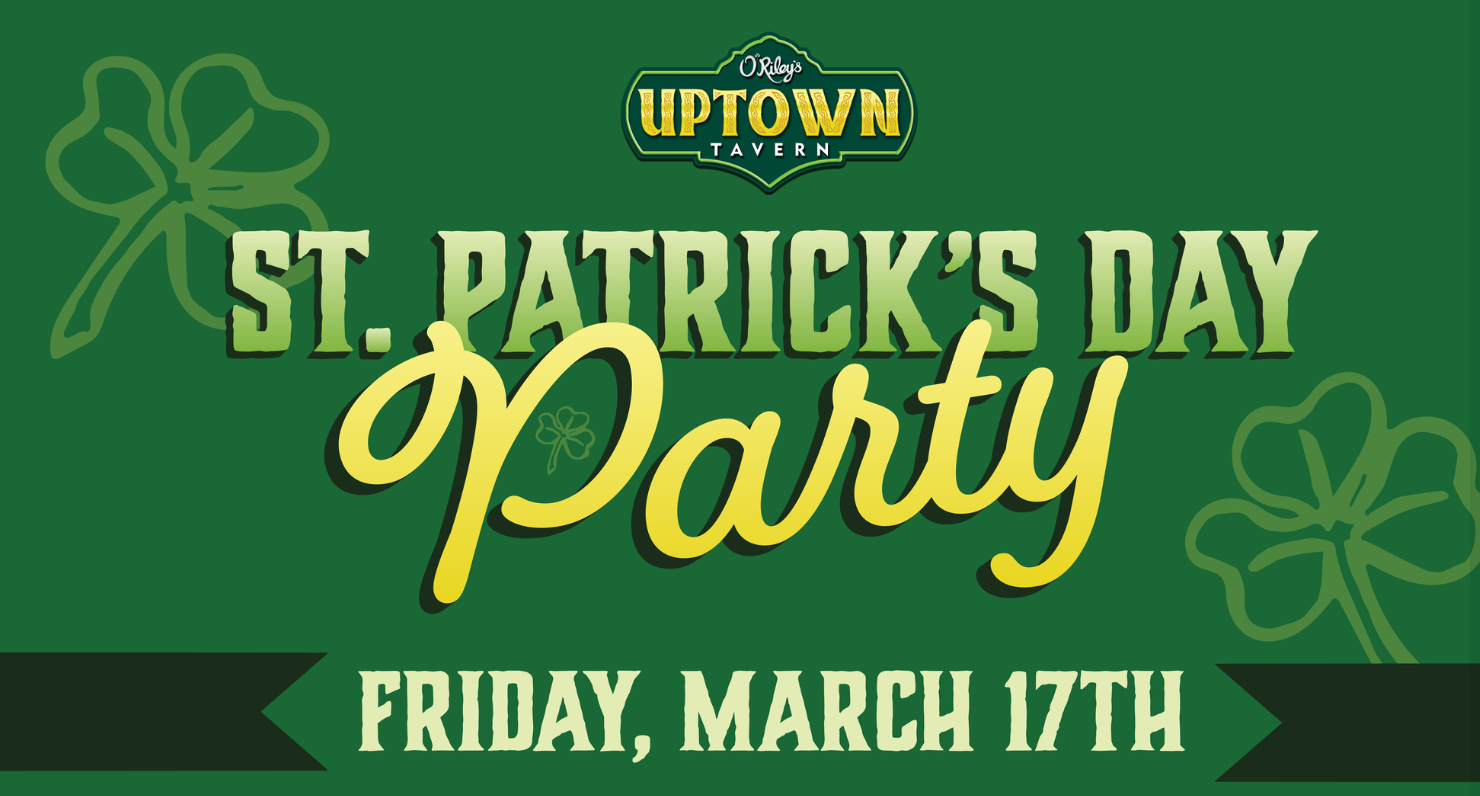 ☘️ Pot O' Gold - St. Patrick's Party @ Wisteria Tavern
The rumors are real!!! We have seen the East Hill Leprechaun and she is involved in all kinds of foolery this week, leading up to the Pot O' Gold Party on Friday.
Each day she is visiting a local East Hill establishment featuring their products. BUT..... she has also left some treasures from her Pot O' Gold in the form of free drink tickets to the wisteria. All you have to do is.... go by the specific business of the day, grab a beer, lunch, dessert, coffee or whatever you are feeling and ASK ABOUT THE LEPRECHAUNS TREASURES!!!
It's that easy!!! But don't hesitate they only have a minimum amount. We couldn't give them all of the Gold.
We will be hosting a St. Paddy's Day party Friday night with corn hole, and Jenga. Live music!
$3.75 pints of Pensacola Bay green beer, Shamrock Froze and of course, perfectly poured Guinness pints, As always plenty of green and orange jello shots for the festivities.
The big fun will be the Selfie Scavenger Hunt!! Stop by, in your most festive attire and join the party.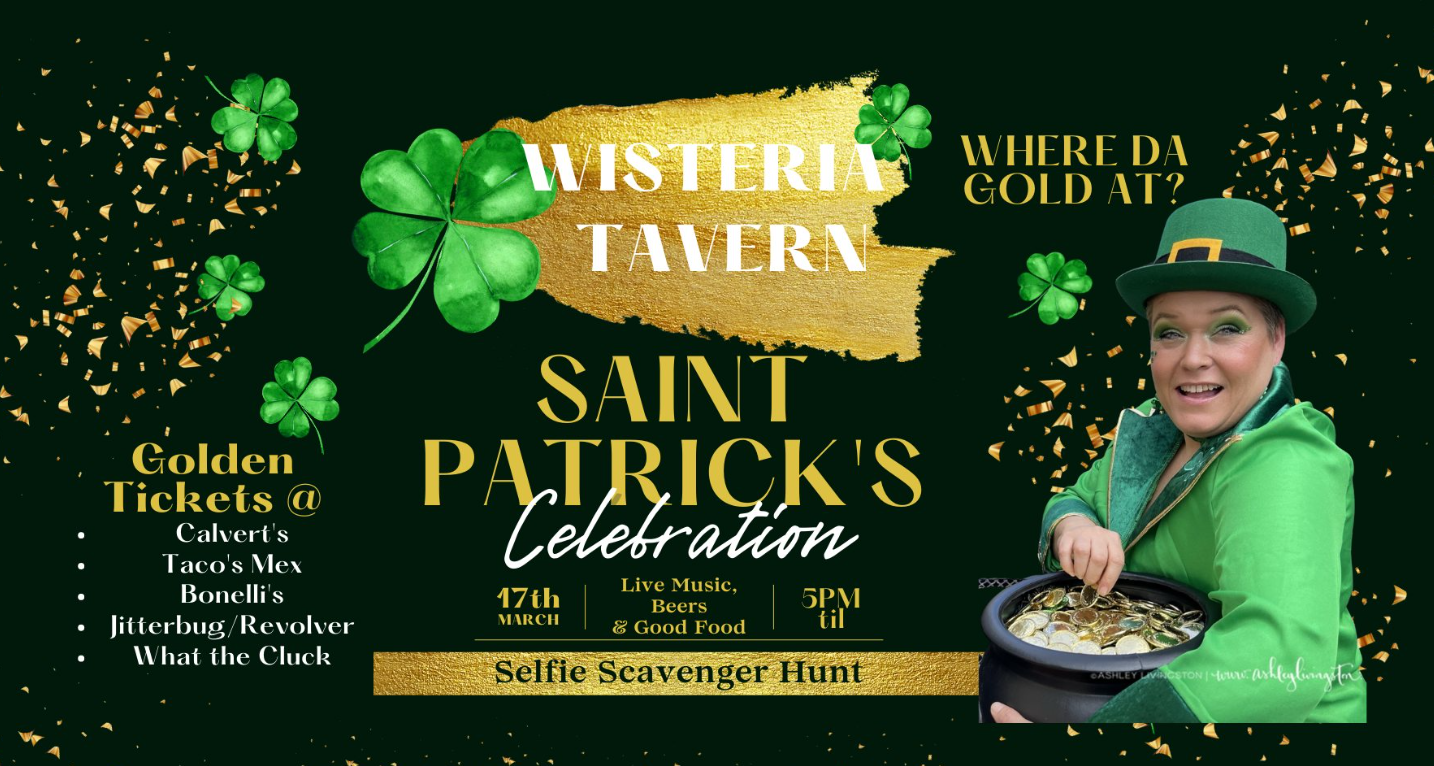 ☘️ Gallery Night "Celebrate the Written Word"
WHAT: Gallery Night "Celebrate the Written Word"
WHEN: Friday, March 17th from 5-9 PM
WHERE: Downtown Pensacola
On Friday, March 17th, from 5 – 9 pm, Gallery Night Pensacola "Celebrates the Written Word!" Join us and share in the festivities by celebrating our local authors, poets, and singer songwriters.
Gallery Night is an all-ages, community, arts, and cultural event on the third Friday of each month from 5 – 9 pm. Our unique monthly themes set the tone for each event's art, performers, musical performance stages, and activities that are sure to please. Our monthly events are made possible by Publix, our excellent community partner.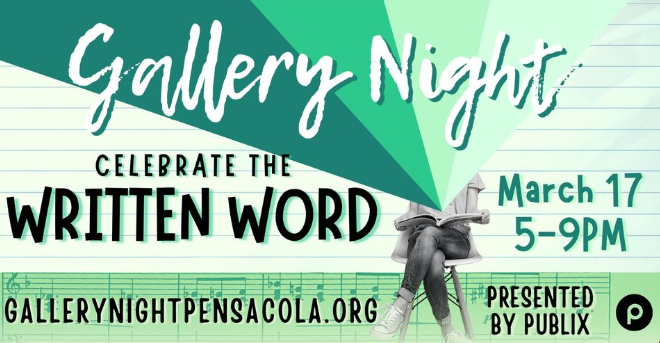 ☘️ McGuire's Pensacola St Patrick's Day 2023 Party
The greatest party on the gulf coast featuring Rich McDuff, The Guinness Bros., The Boston Boys, the McGuire's Bagpipe band and of course...the McGuire's Moose! Irish food, Irish Wakes, green beer, Irish food and lots of parting all day and night until the wee hours!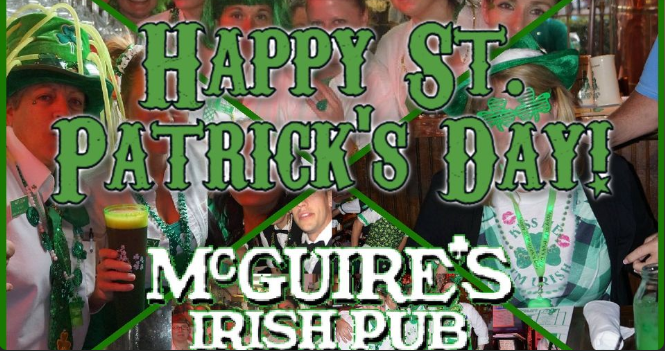 ☘️ McGuire's Irish Pub Destin St Patrick's Day Party
The Gulf Coast's largest St. Patrick's Day Celebration
Live Entertainment from:
Neve & Jess
Mat Hall
12ELEVEN
Stormfolk
Black Eyed Blonde
Brendon Preece
Meg Phillips
more to come!
Bagpipes, Irish Wakes, green beer, your favorite food and frosty beverages.
Feasting, imbibery, and debauchery for all!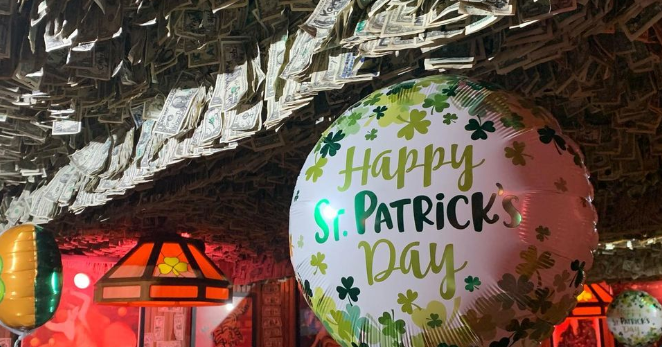 ☘️ 2023 St. Paddy's Day Pub Crawl
The Pensacola Beach Chamber of Commerce invites one and all to Go Irish on the Island for the annual St. Paddy's Day Pub Crawl on Friday, March 17. The annual pub crawl along Pensacola Beach features 12 participating beach bars, restaurants and hotels serving up Irish drink specials, music, mayhem and mischief.
"We invite everyone to dress in green and join in on the revelry and fun by crawling along Pensacola Beach and supporting our beach businesses," said Beach Chamber President and CEO Meg Peltier.
The fun begins at 9 a.m. at Crabs We Got 'Em where a free breakfast will be served from 9 to 10 a.m. with the purchase of a $10 drink. Each stop afterward will last 45 minutes. Revelers can jump in and join the fun mid-day at any of the locations and times listed below:
2023 "Go Irish on the Island" St. Paddy's Day Pub Crawl Schedule:
9 a.m. – Crabs We Got 'Em (Breakfast served)
10 a.m. – The Dock
10:45 a.m. – Casino Beach Bar & Grill
11:30 a.m. – Landshark Landing Beach Bar & Grill
12:15 p.m. – Riptides Grill & Tiki Bar
1 p.m. – Paddy O'Leary's
1:45 p.m. – Flounder's Chowder House
2:30 p.m. – Whiskey Joe's Bar & Grill
3:15 p.m. – Shaggy's Harbor Bar & Grill
4 p.m. – Café Nola
4:45 p.m. – Bamboo Willie's Beachside Bar
5:30 p.m. – The Sandshaker
BONUS POP-UP Stop - Sneaky Tiki
This year's event will feature a special Pub Crawl Postcard. Get your postcard shamrock stamped at each of our pub stops, including the bonus stop, and be entered in for the grand prize drawing!!
The St. Paddy's Day Pub Crawl t-shirts are $18 each and will be available at each participating location and the Visitor Information Center on Pensacola Beach.
While it's a celebration of Irish culture and traditions, the St. Paddy's Day Pub Crawl — in memory of event founder John Patrick "Paddy" Blake — is a fundraising event for the Pensacola Beach Chamber of Commerce, a non-profit corporation. The Chamber will donate a portion of the t-shirt proceeds to Covenant Care in his name.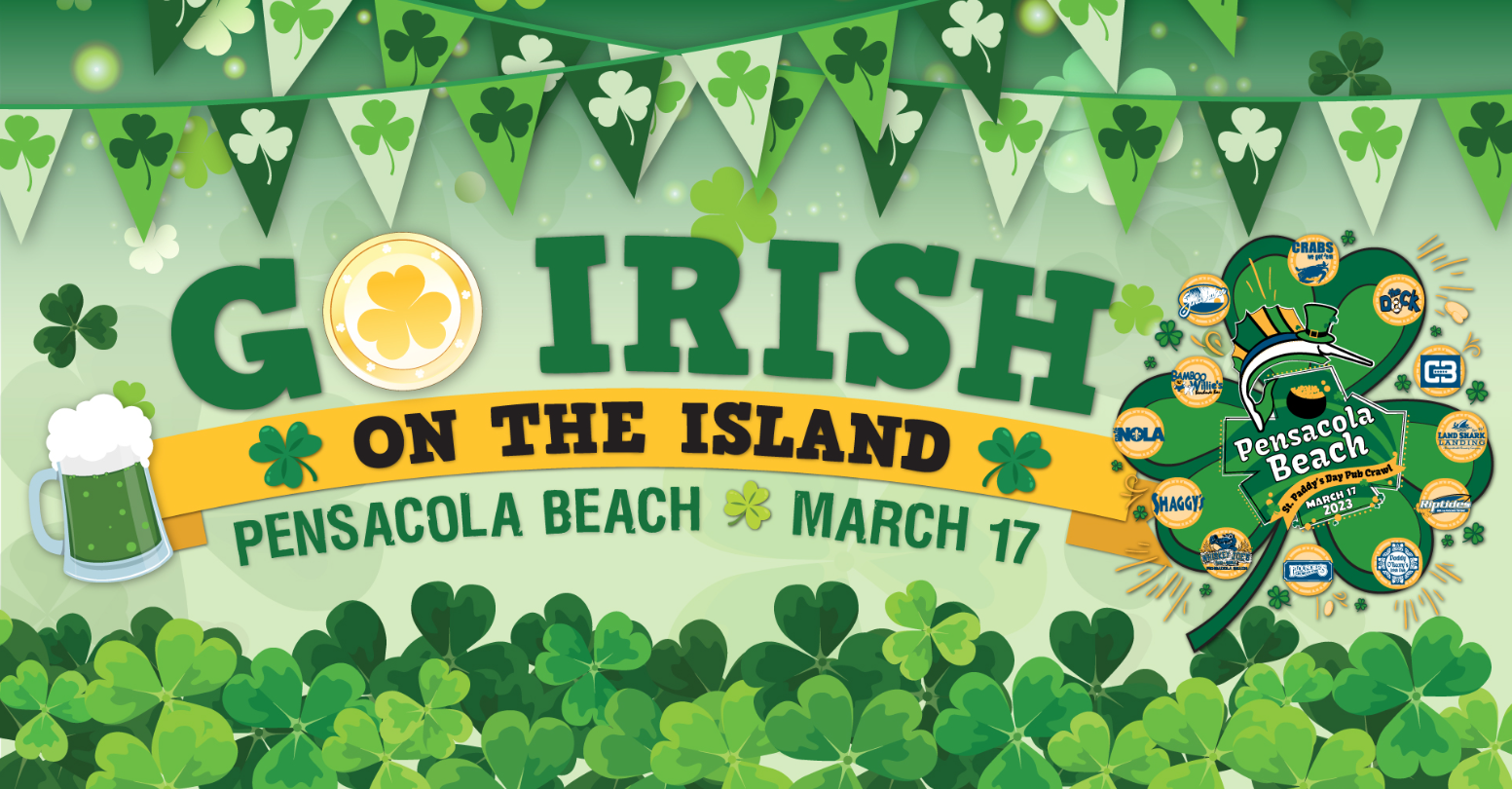 ☘️ St Patricks Day Pub Crawl in FWB
This is a FREE event. NO COST is needed to participate!! Start at any of the stops at 6pm to sign your waiver and get your card stamped. Get your card stamped at all 6 locations to be eligible to win ANY prizes. MUST BE 21
Stops Include: Salty Duck, Coasters, The Block, KCs Sandbar and Grill, Jake and Henry's, and Downtown Music Hall
It all starts at 6pm and you may go in any direction you wish. Be back at The Block by 9:45pm for the prize giveaway.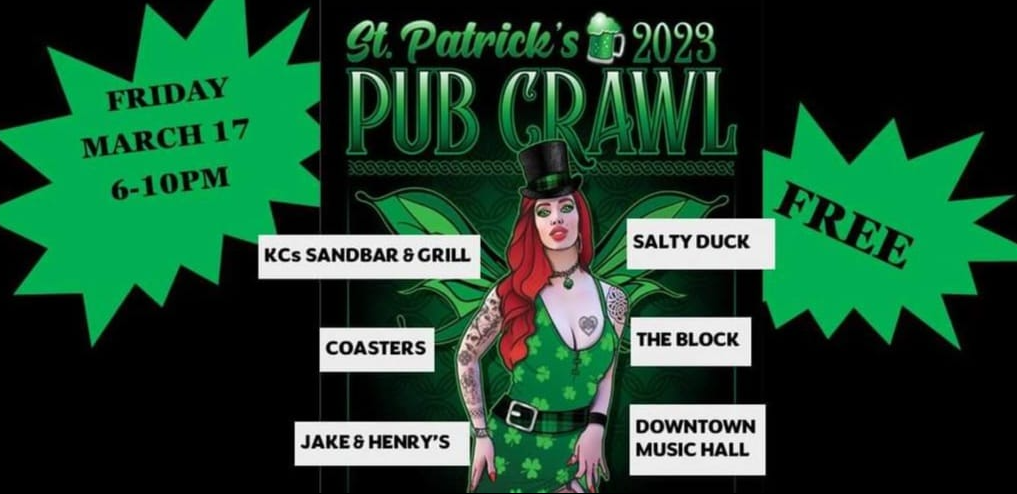 ☘️ Wayward Sister @ Beef O Brady's Nine Mile Rd from 8pm-11pm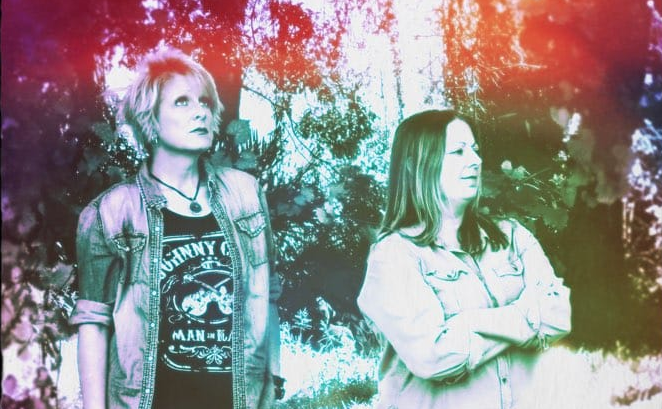 ☘️ St Patrick's Day Set at Paddy O'Leary's
7:30pm-10:30pm  We'll be closing off the outdoor festivities
for St. Patrick's Day at Paddy O'Leary's! Come and watch us prowl the big stage.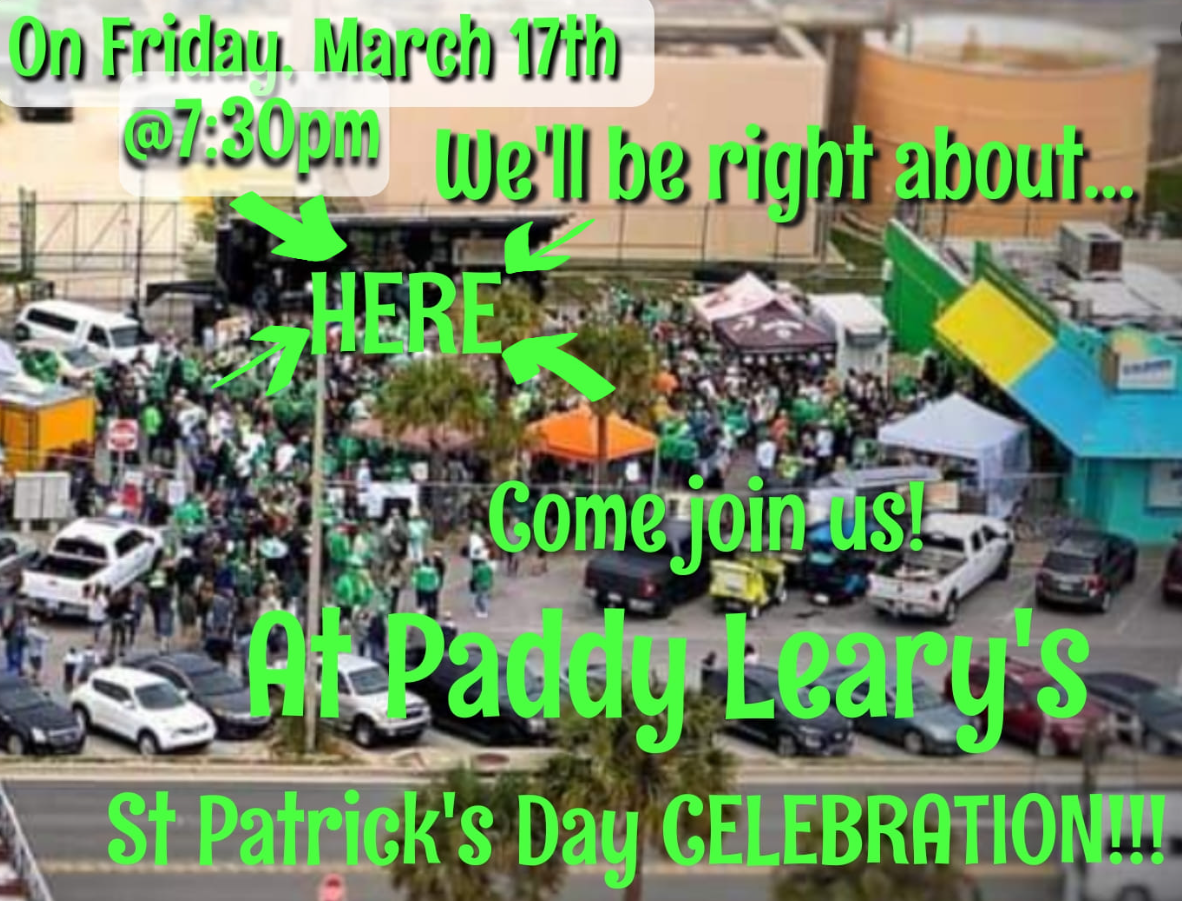 ☘️ Hub Stacey's Downtown, Cristi Dees BAD JUJU, St, Paddy's Day
WOW! What a PARTY it's going to be...Oh, Yeah! It's GALLERY NIGHT Also!!!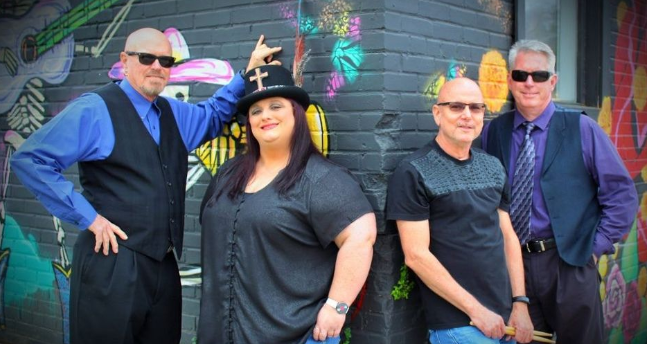 ☘️ Tyler Livingston & The Absolutes @ Bamboo Willies 1PM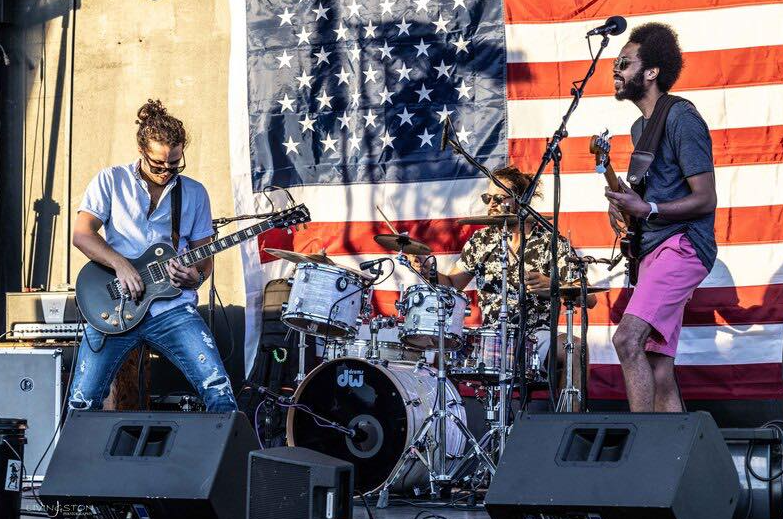 ☘️ Unfortunate Sons Live @ Bamboo Willies 8PM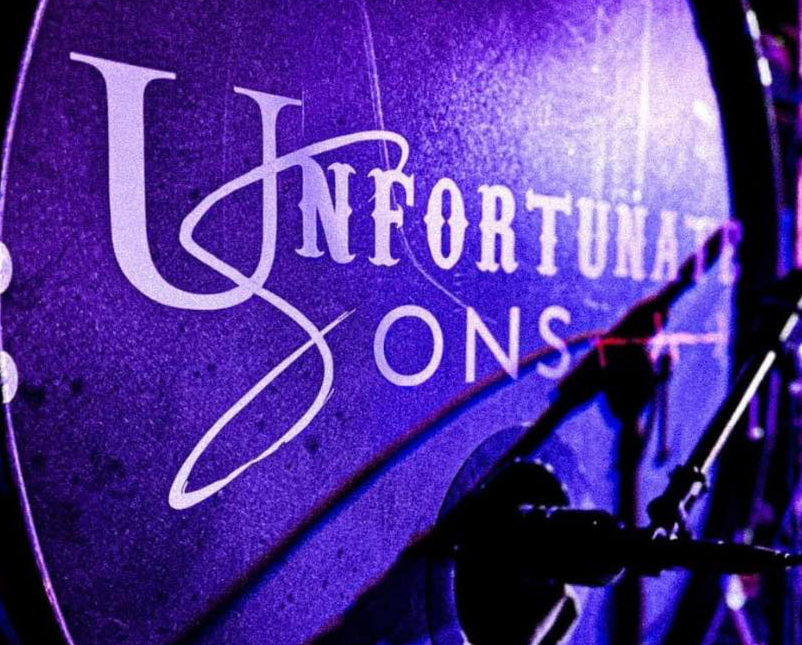 ☘️ The White Bronco at Seville Quarter from 10PM - 2AM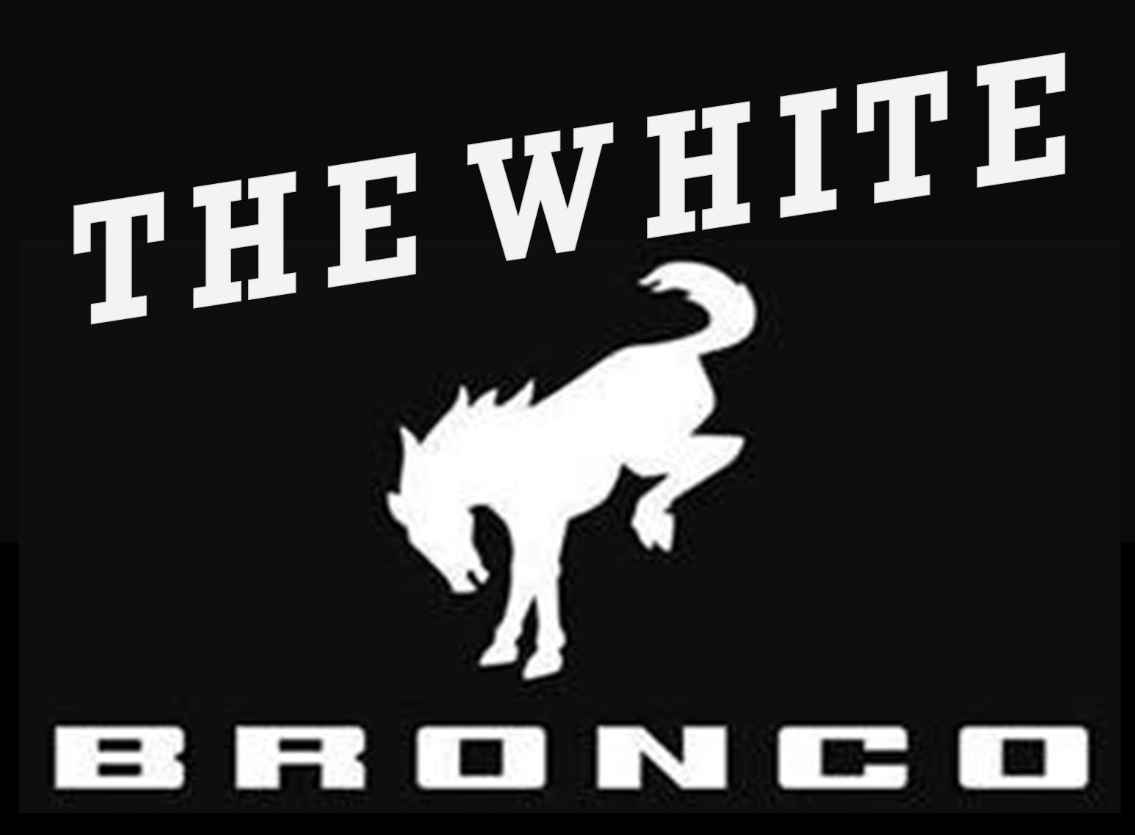 ☘️ Nick Andrews Live at Peg Leg Pete's
Come on down this Thursday to Peg Leg's on Pensacola Beach for some great food, drinks, and live music with me from 5pm-9pm!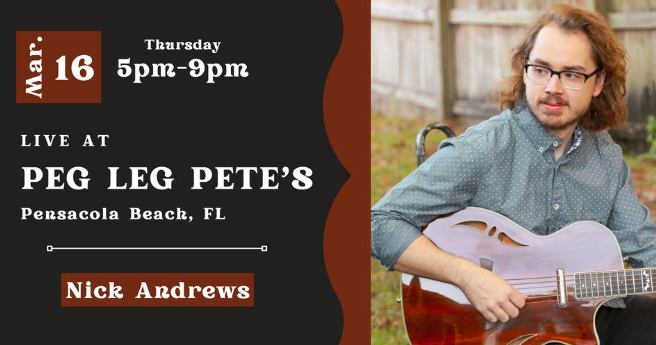 ☘️ The Clover Pick A Bowl Fill A Bowl
Join us in the fight against hunger, March 17, 6-8pm, at Pensacola State College's Lou Ross Center! This unique fundraiser with an artsy twist features the work of local artists and the fare of local vendors.Choose a one-of-a-kind handcrafted clay bowl thrown by a local potter to keep, sample someof the best soups in town, sip on wine and beer (must be 21 or older), and enjoy a few newspecial features! Each ticket sold will provide 30 healthy meals to neighbors in need inEscambia and Santa Rosa counties.This event SOLD OUT last year so be sure to get your tickets ASAP!  The Clover Pick A Bowl Fill A Bowl is made possible by the faculty, students and friends of the Pensacola State College Visual Arts Department, First City Art Center,local artists, businesses, and vendors providing sponsorships and donations of art,food, beverages and other in-kind goods and services. They are true Manna #HungerHeroes!

☘️ St Patty's Vegan Pop-Up
Plant-based filipino catering by Og Lolas @ the Handlebar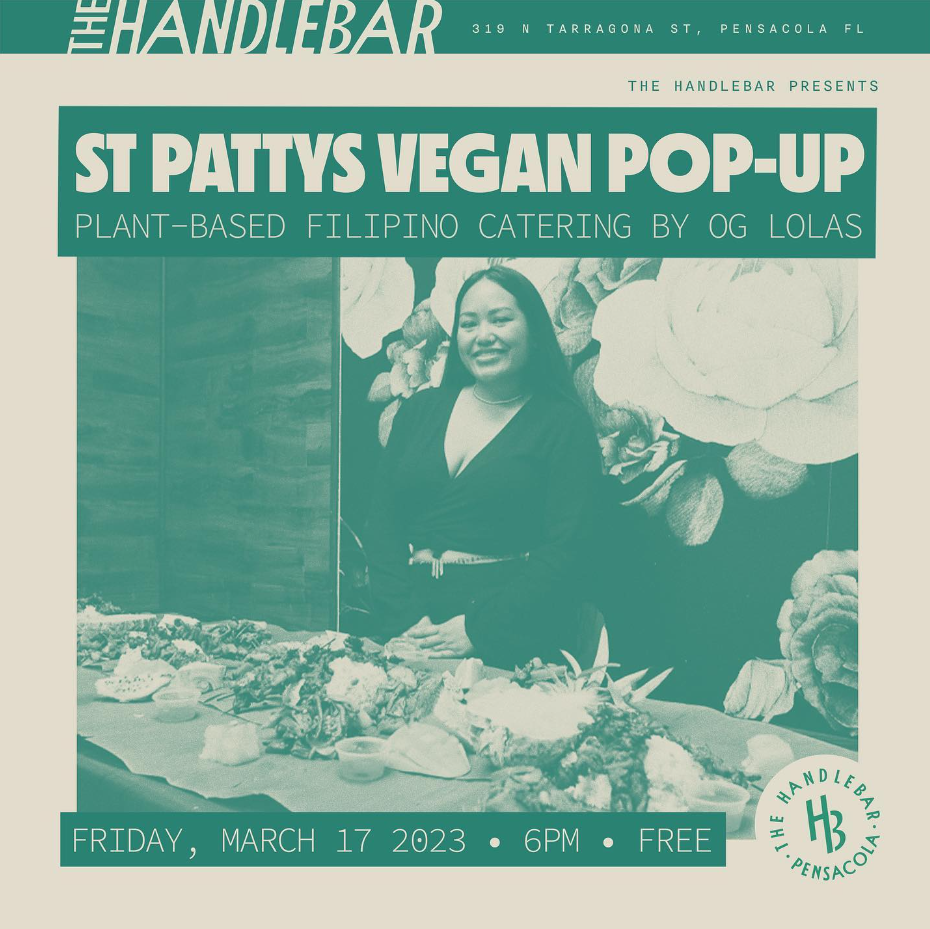 🗣️ What will you be doing this St. Patrick's day? Let us know in the comments below!