Retronix Ultimate 80's Rocks Pensacola
Retronix Ultimate 80's electrify Paradise Fillin Station and The Grid with an unforgettable blast from the past, featuring classics from the iconic 80's era!

The recent emergence of specialty acts performing vintage music from specific decades is growing! Scene Pensacola is proud to spotlight one such specialty act.
Watch out Pensacola, Retronix is on the scene! Retronix Ultimate 80's consists of Dominic and Paula Ann Demonico, a fiery duo making their way around Pensacola, Florida and Mobile, Alabama!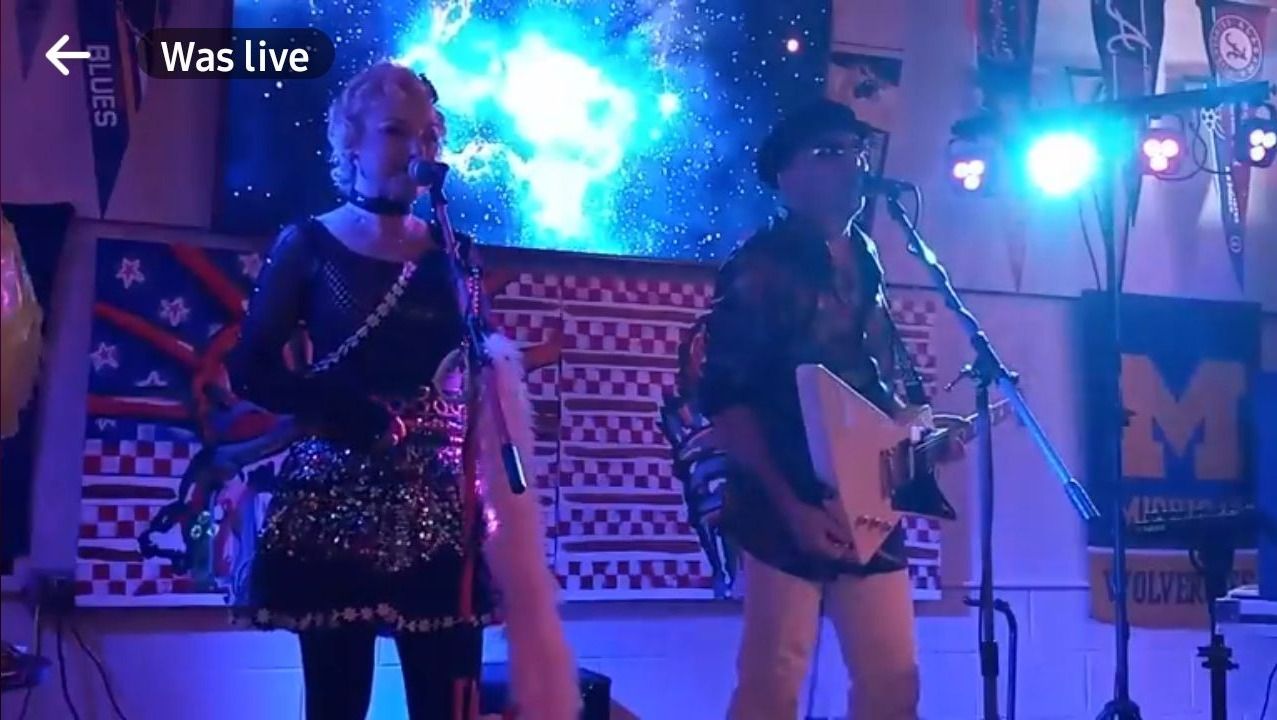 I recently had the auspicious occasion to see the Retronix Ultimate 80's show at two venues here in Pensacola.
First, I visited The Paradise Beach Fillin Station on Friday, August 25th. When I arrived, I was taken back a bit by the exterior, as it was uniquely minimalist in its presentation though the parking lot was adorned with multiple cars. A food truck, parked in the lot, sported several patrons lined up waiting to sample some very good smelling food. Like so many venues I've frequented in Pensacola, The Fillin Station opens up to reveal a neighborhood, local feel, and relaxed atmosphere.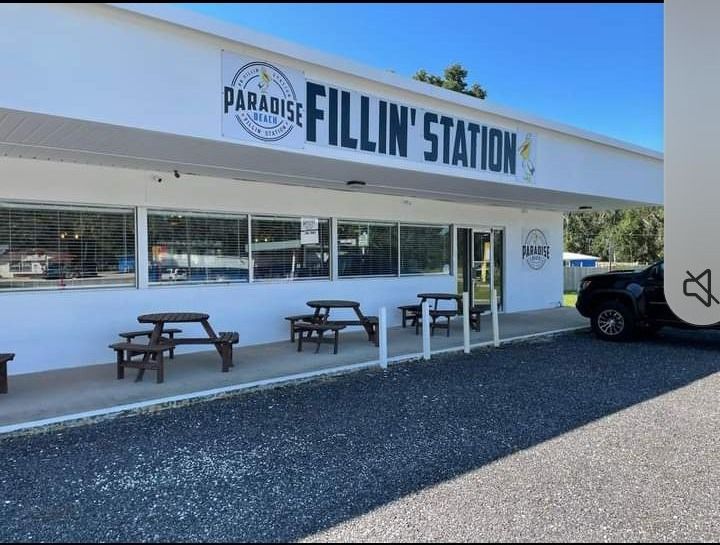 It only took a split second for me to lock eyes on the stage where Retronix was about to perform. 80's memorabilia were placed tastefully about the stage. A box in front of the stage revealed feather boas, pompoms (constructed by Paula Ann out of used grocery bags...genius) and other such props and things all designed to make the show not only memorable, but authentic.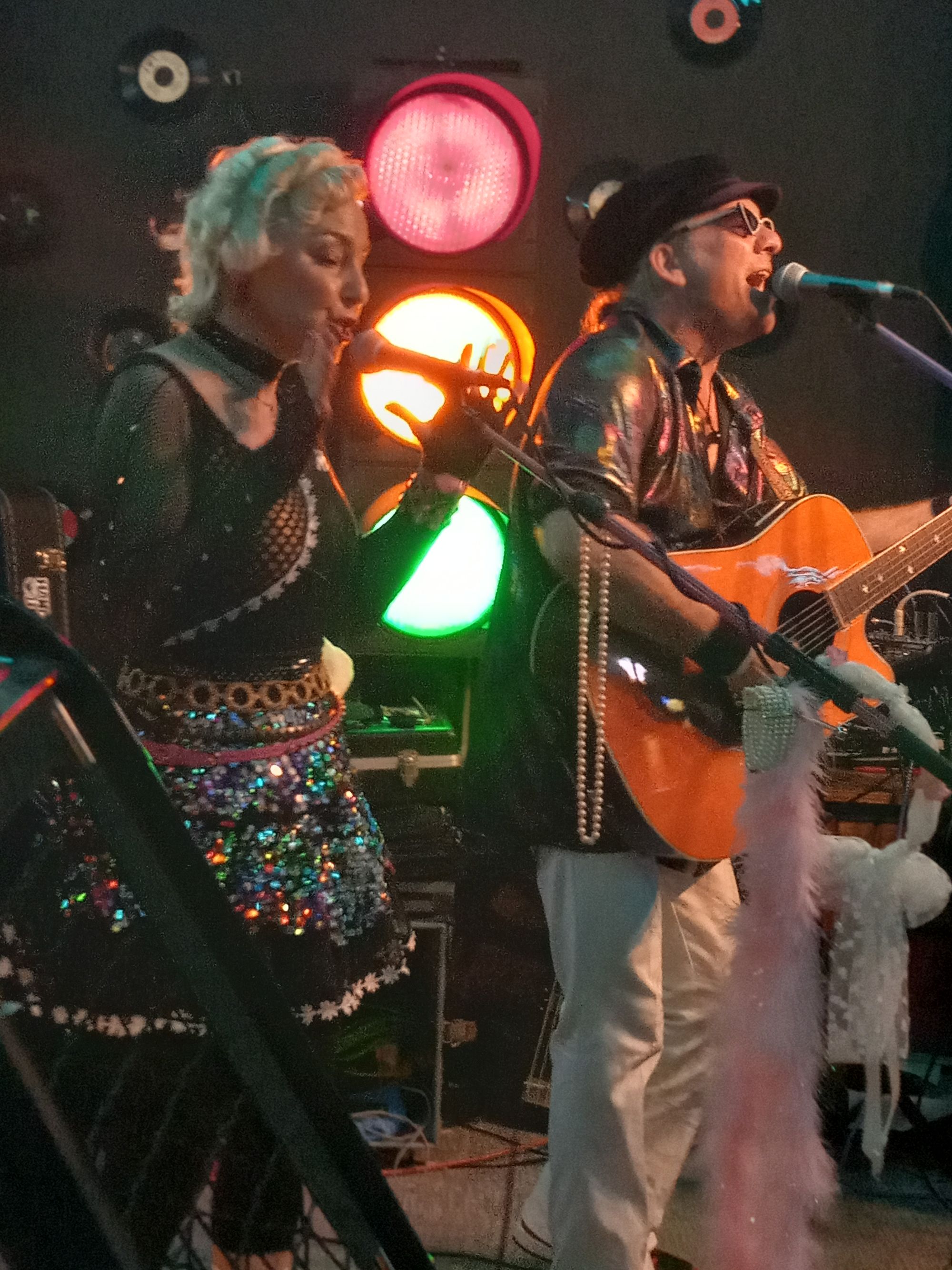 This particular night was special in that along with an outstanding 80's performance, Retronix hosted a trivia night throughout the evening with interesting questions about 80's bands, concerts and more. Prizes were awarded that ranged from a free beer, to a very nice travel tumbler worth almost $30!
Presentation is everything to Retronix. Their style, costumes and showmanship illustrate just how much prep work went into, and how very hard they worked on their act. Paula Ann dresses to the nines in 80's era garb indicative of many of the classic bands of that decade. While performing, the Demonicos exude high energy all the time, on each and every number! Dominic runs the gear, plays guitar, and sings! Backing tracks help to support the show with bass, drums etc., while Dominic walks all over his guitar, shredding riffs, grooves and solos that blew my mind!
Two days later I saw that Retronix was booked at The Grid Arcade. As I've never been, I decided to check out the venue, and catch another Retronix Ultimate 80's show.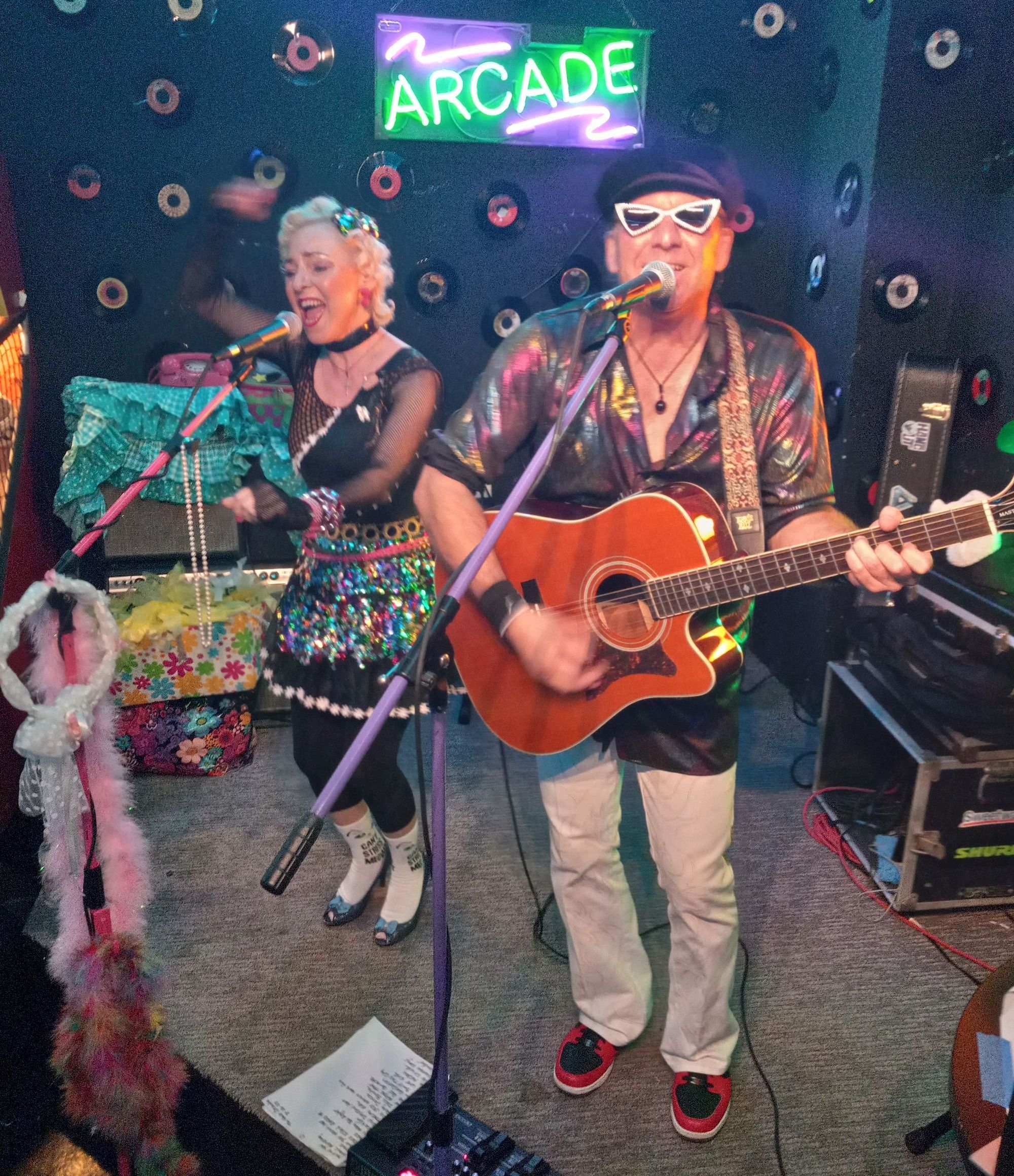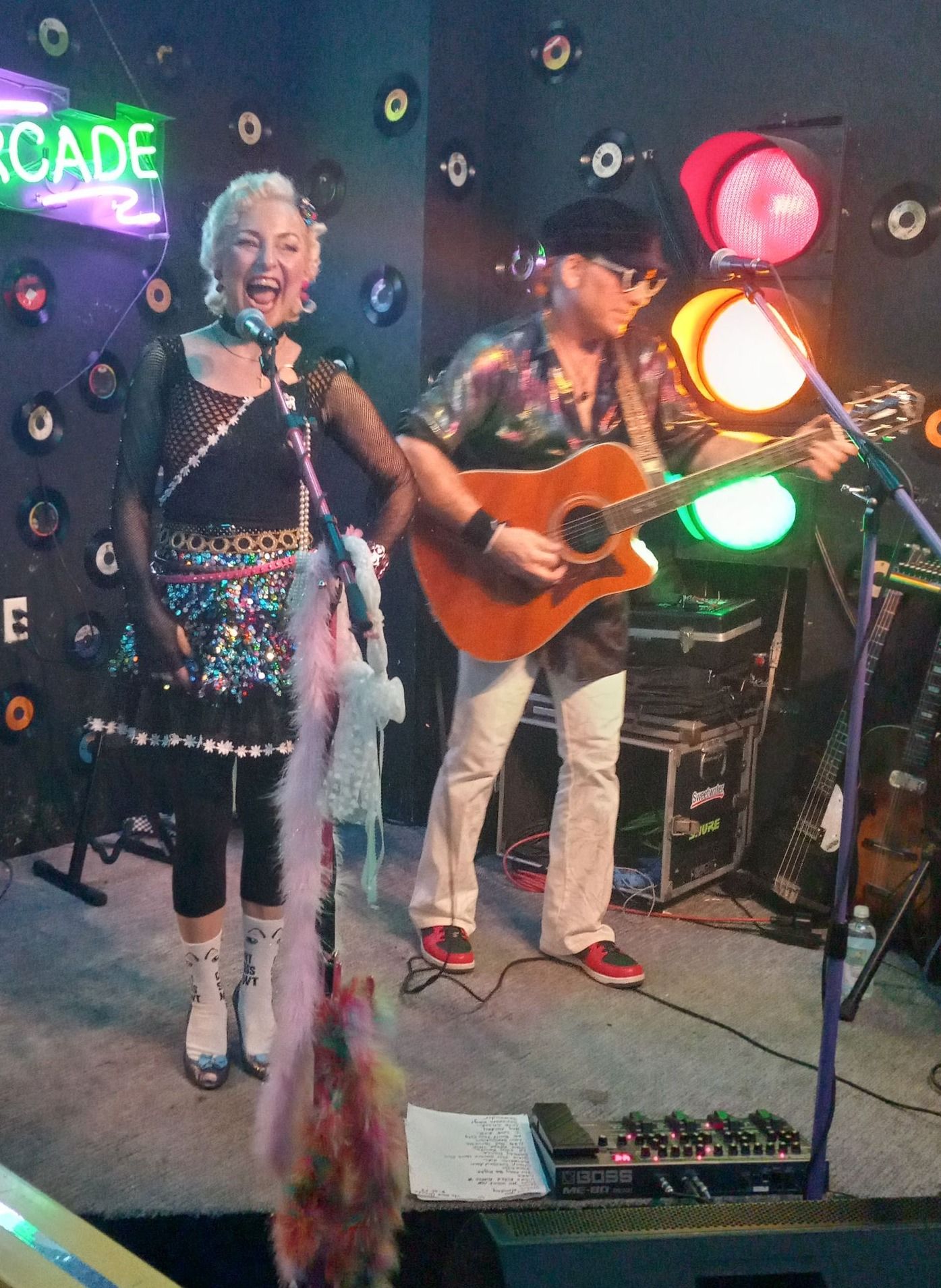 I was impressed when I walked into The Grid Arcade! Reminded me of days gone by at the local arcade hangout in my old neighborhood. Video games lined the walls of The Grid displaying all the classics I used to play. Pac Man and the Mrs., Defender, Centipede, Dig Dug, Donkey Kong, they were all there! Laser lights and interesting memorabilia covered the walls. I made my way to the stage area where Retronix was in the middle of their performance. Tucked back in the corner near the skeeball game was Paula Ann and Dominic offering the very same intense energy as witnessed at The Paradise Beach Fillin Station! Though the set list was different, the performance delivered was concert quality for such a small space. The Beatman had other bands to see that night, so my visit was altogether too short lived for the entertainment I was witnessing.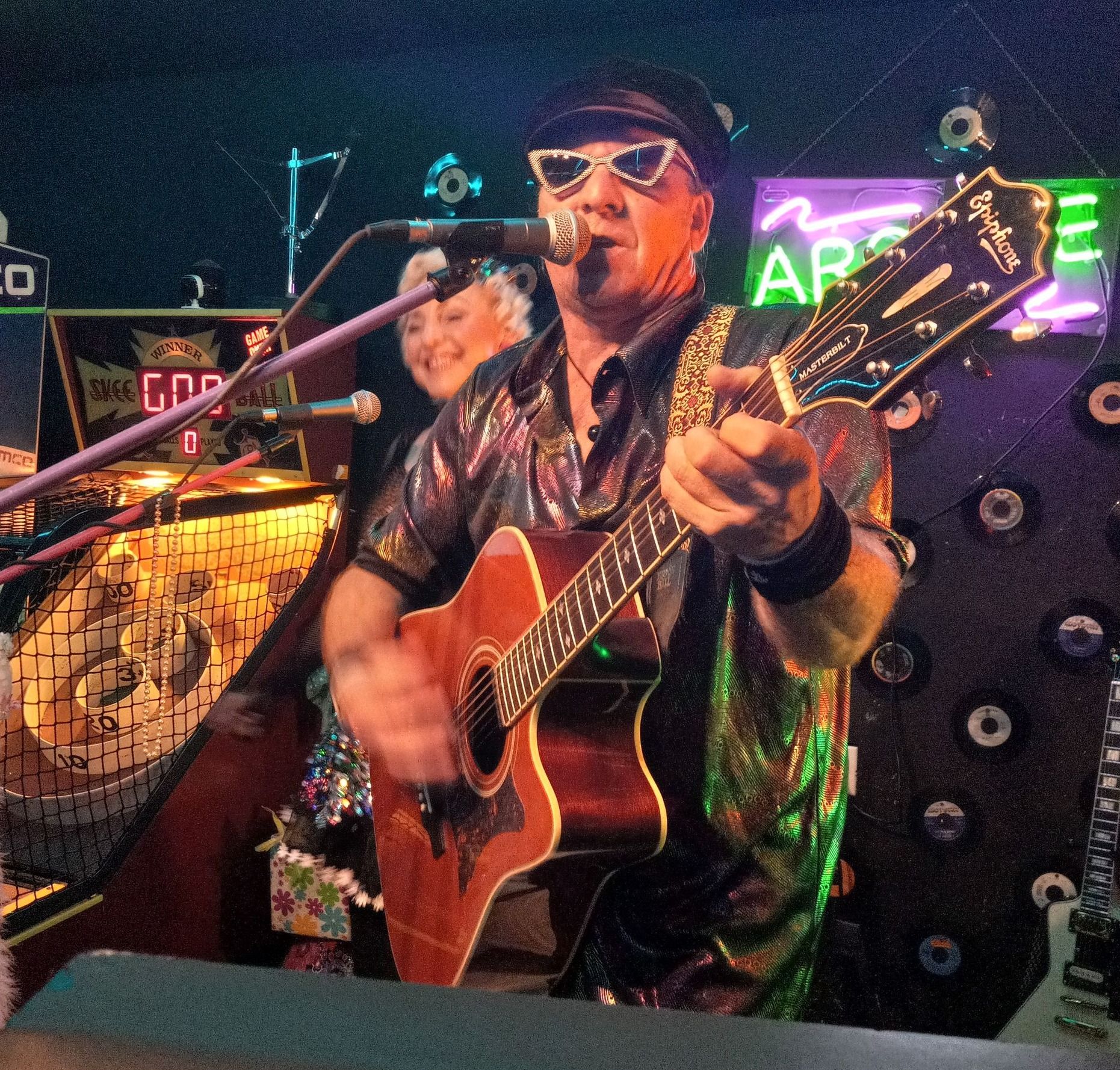 If you EVER get the opportunity to catch a Retronix Ultimate 80's show., you should! I highly recommend the experience because when you see Retronix, it is an experience that will make you smile, dance and sing the hits from that very special decade.....the 1980s!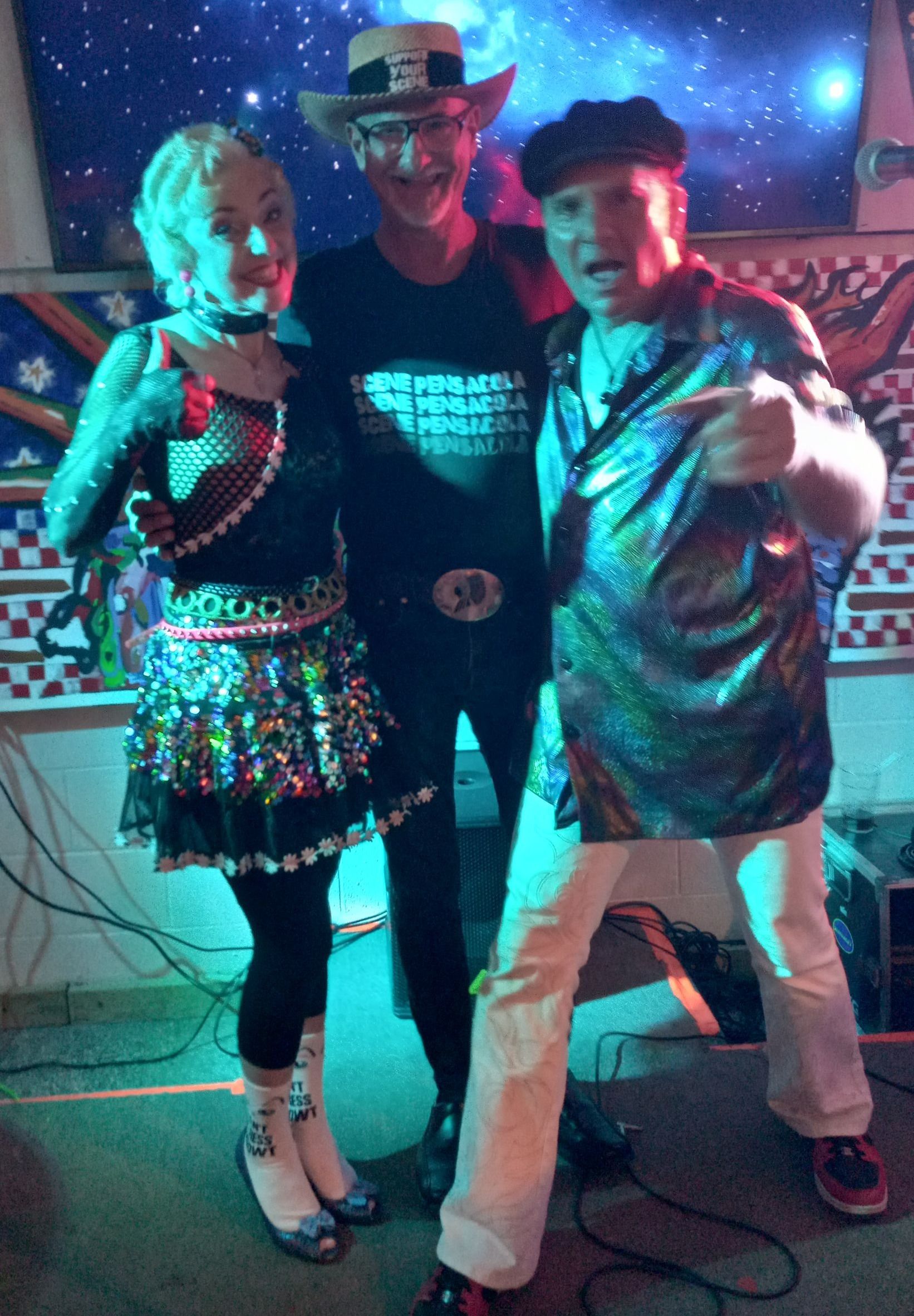 To learn more about Retronix, check out their profile in the Band Directory below: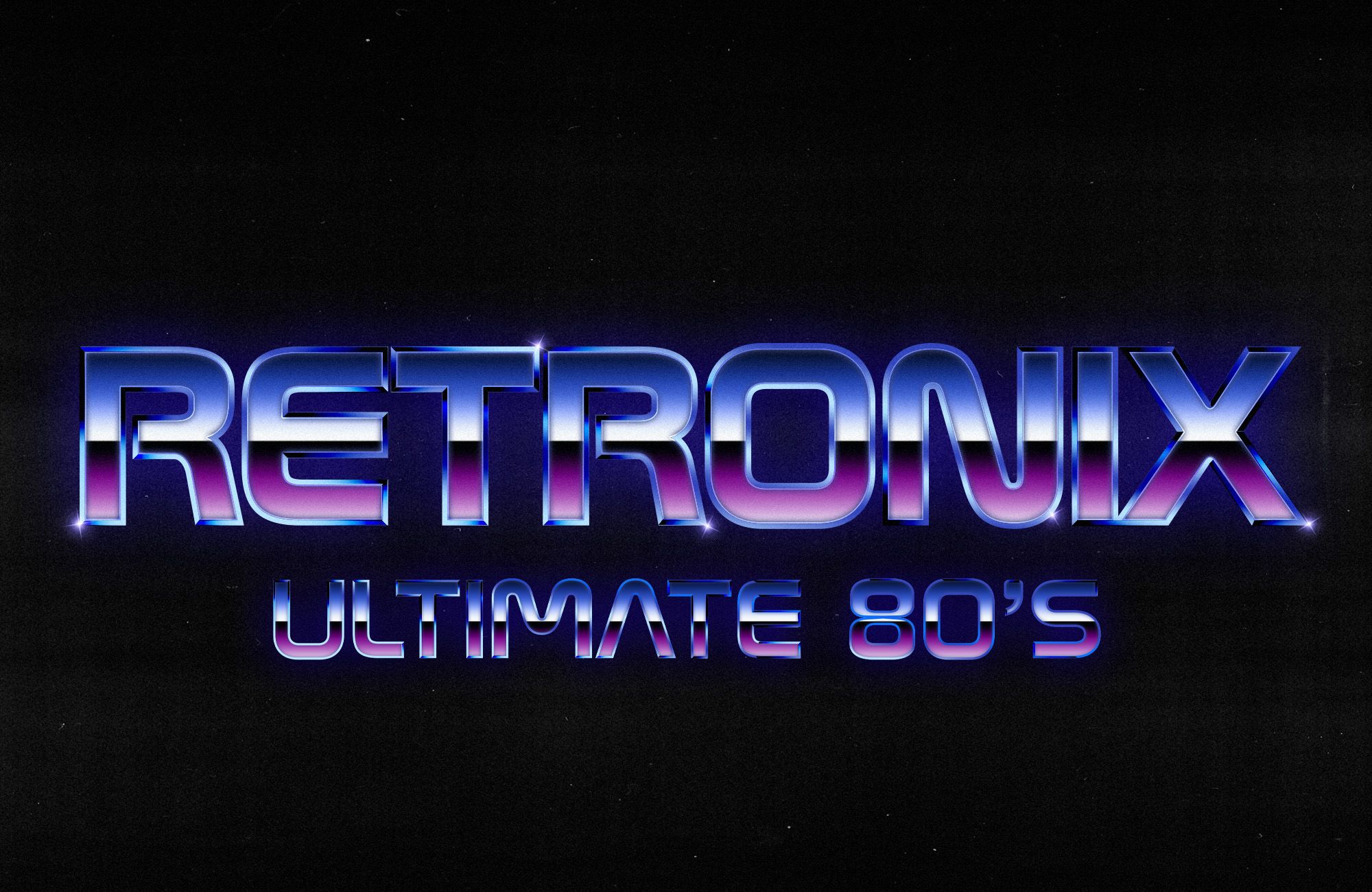 🗣️ Have you seen the Retronix Ultimate 80's before? Let us know what you think below!