Musical Mayhem Unleashes From Cane Hill And Crew
On the night of September 13th, a diverse crowd of music enthusiasts gathered at The Handlebar in Pensacola, FL, transforming the venue into a vibrant hub of energy.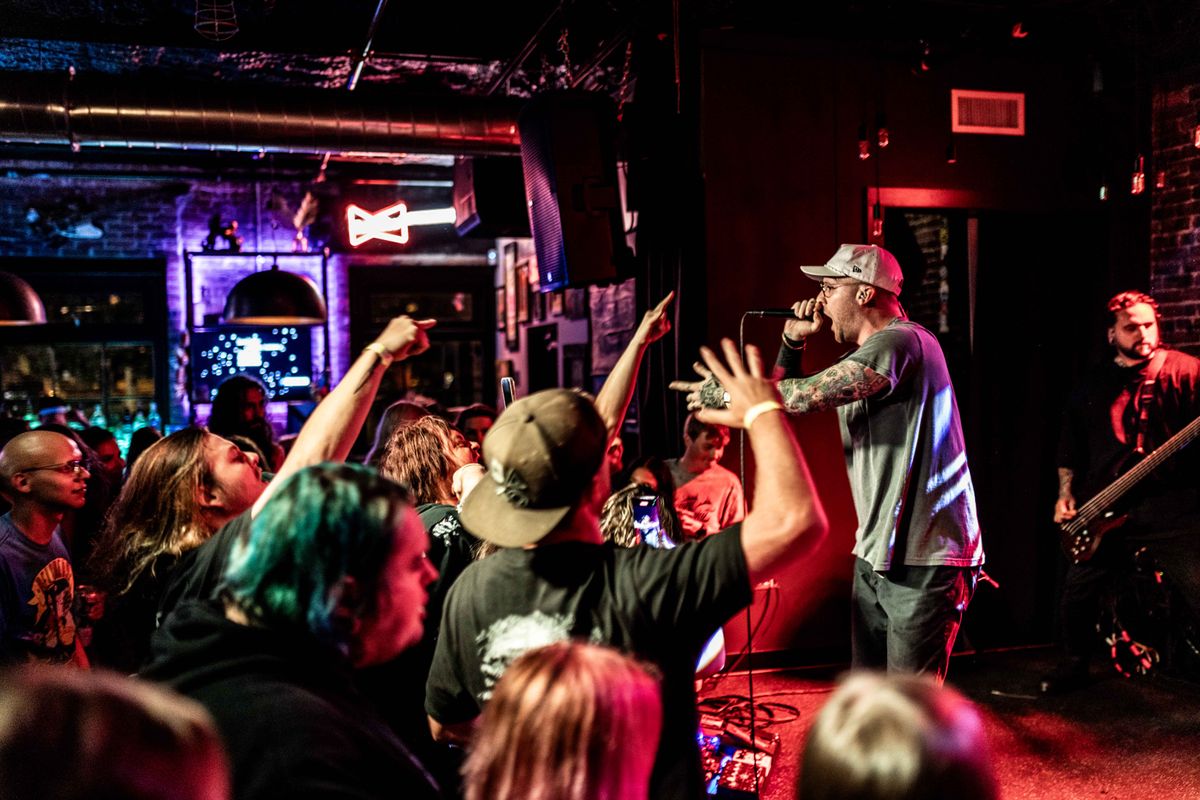 The electric atmosphere of The Handlebar in Pensacola, FL came alive on a Wednesday night, September 13, as music enthusiasts and fans of various sub-genres gathered to witness an explosive lineup that left no stone unturned. Headlined by the much anticipated New Orleans sensations, Cane Hill, the night was a sonic journey that showcased some of the best of alternative hardcore music.
Transient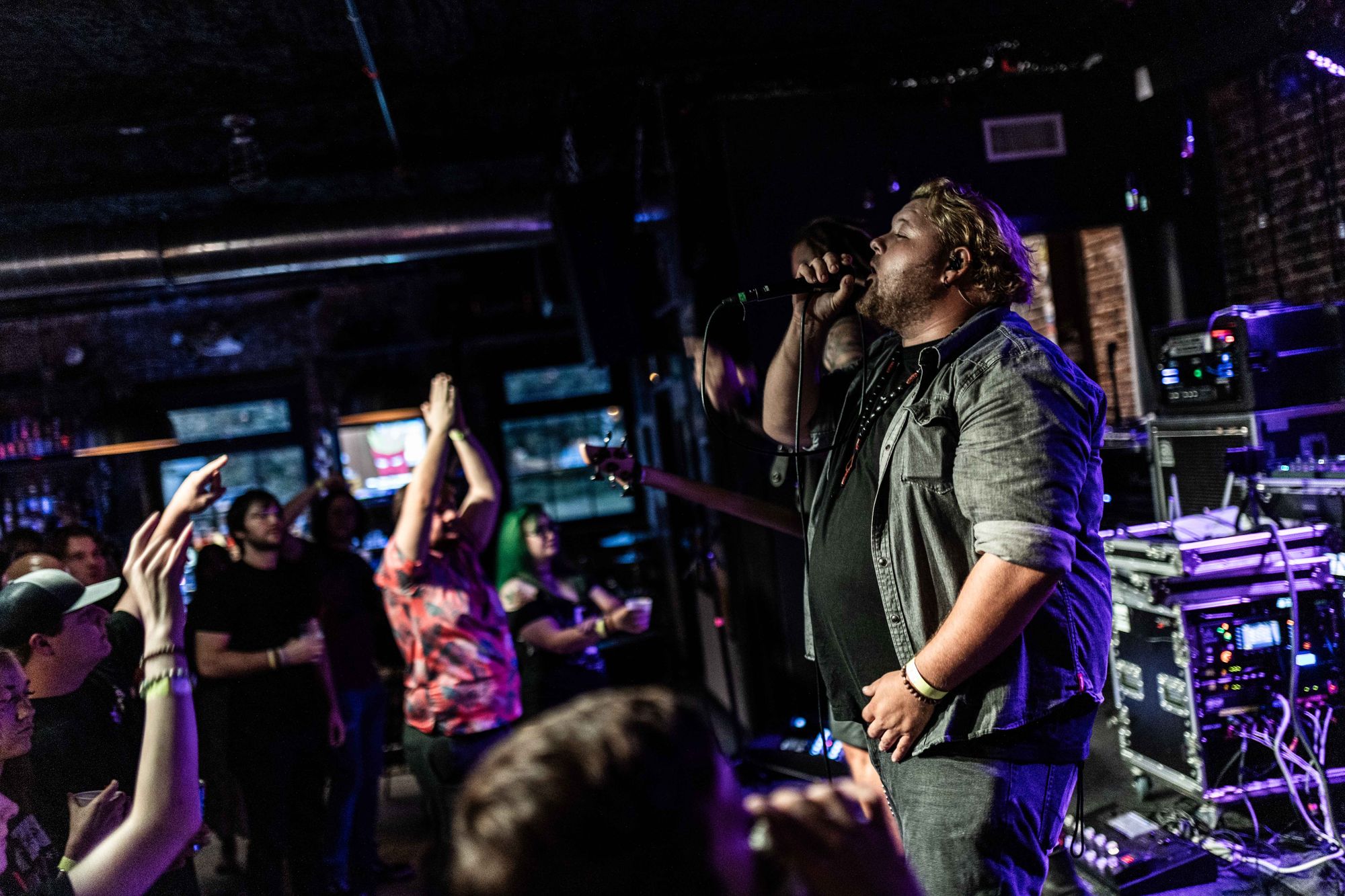 Opening the night were New Orleans-based metalcore maestros, Transient. For those unacquainted with their sonic sorcery, it was like discovering a secret portal to a world of musical wizardry. With Steven Godbey, their freshly-baked Pensacola resident bassist, now harmonizing with the band seamlessly, Transient unleashed a set that sent shockwaves through the crowd. The vocals from Trey Mollo soared to incredible heights, leaving fans in awe of their captivating energy and stage presence.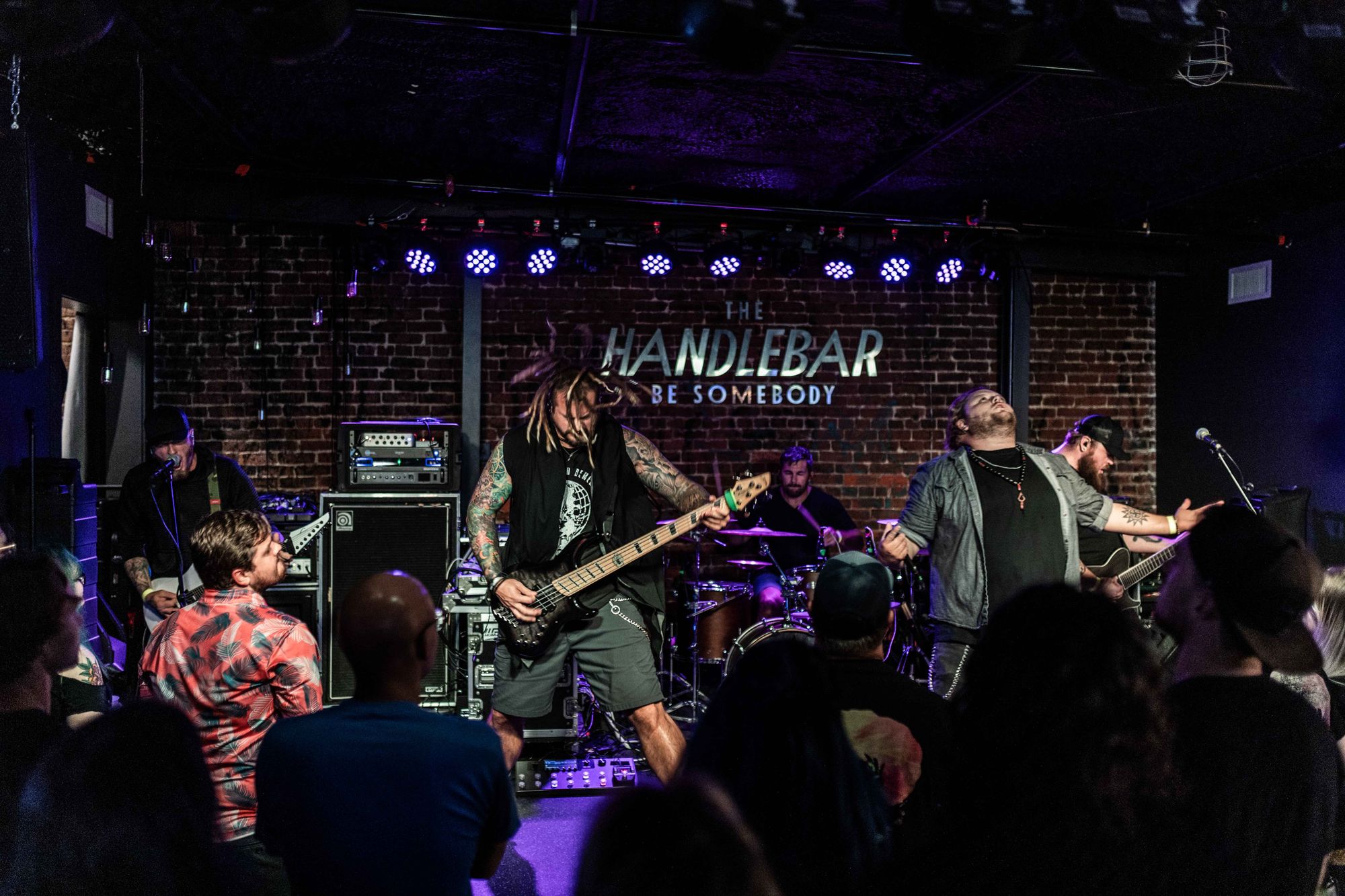 If you haven't listened to Transient, you should be. They've been making waves with their music, with most of their recordings published as singles from 2021 - 2022. However, their recent 2023 three song single titled Lotus is ridiculously good, showcasing two previously released songs and a new song Thrive. Fans of their unique sound won't want to miss their upcoming Summer Hangover Tour, where they'll be sharing the stage with NVSN. Catch them live at The Salty Hobo in Panama City, groove to their tunes at Downtown Music Hall in Fort Walton Beach, and wrap up the musical journey at The Merry Widow in Mobile. Transient is a band that's definitely on the rise, and this upcoming tour is bound to be a memorable experience for all music enthusiasts.
Afterdusk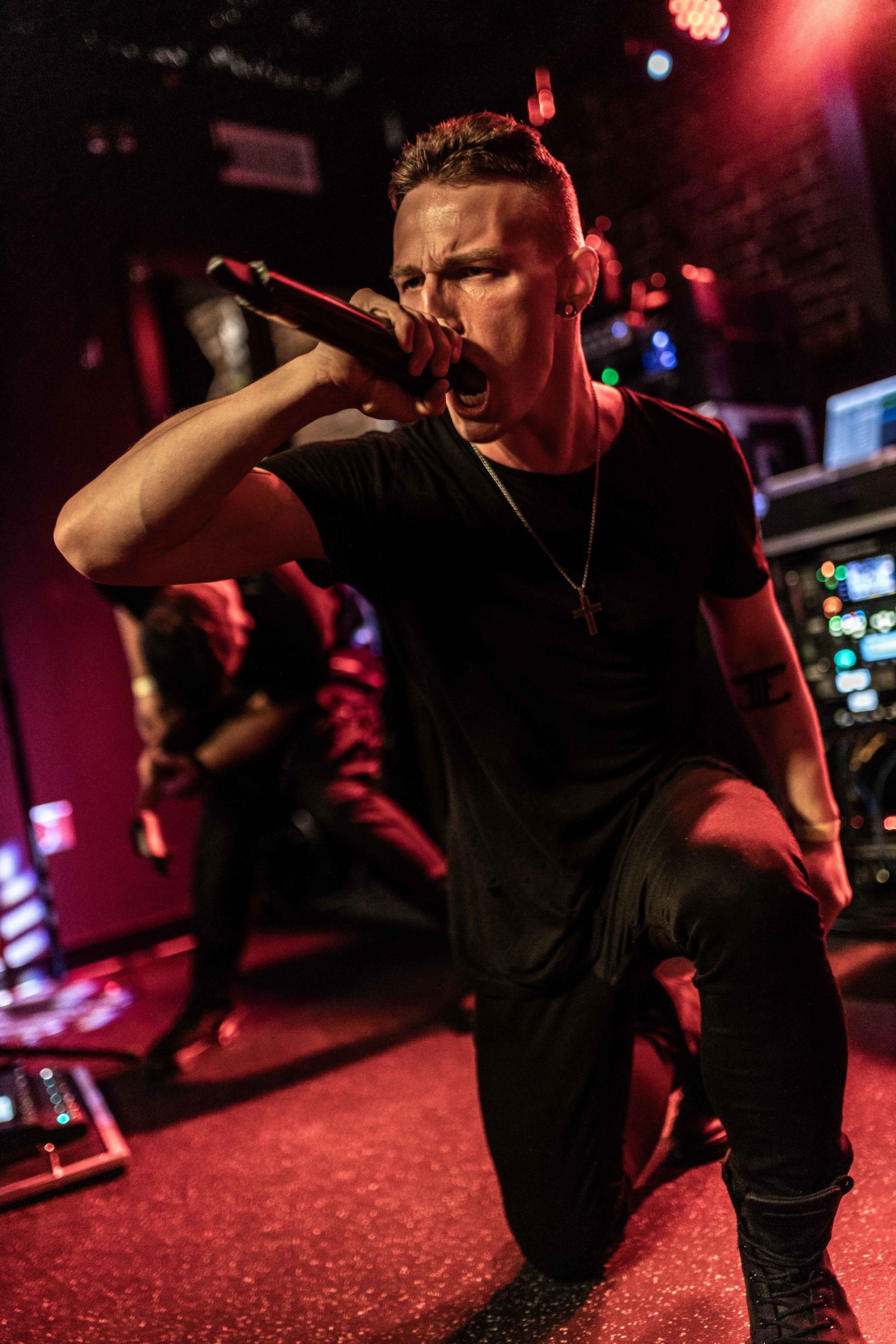 Afterdusk, Mobile, Alabama metalcore champions, followed suit. They didn't waste any time and jumped right into their set, playing several crowd-favorites like Plastic Memories and Tangled Roots, well, I guess I should admit.. most, if not all, of their songs are crowd favorites, but I digress. The audience responded with intense enthusiasm, moshing and headbanging in unison to the heavy rhythms and powerful melodies. It definitely shows Afterdusk's ability to connect with their fans and create their typical unforgettable live experiences.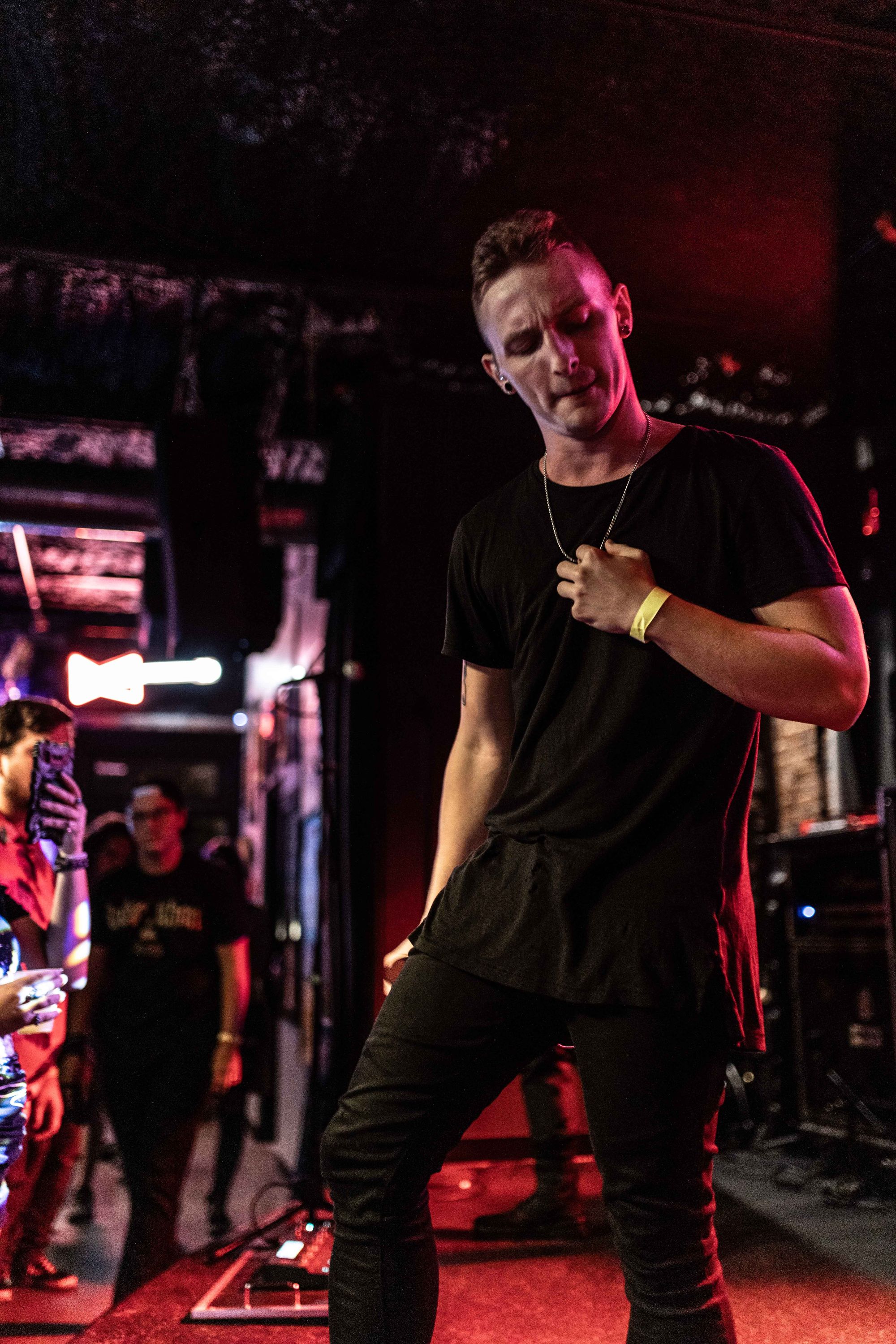 If you haven't checked it out yet, you should watch the Mosh Vets Podcast episode featuring Afterdusk. In this insightful interview, the band delves into their history, discussing their journey through the pandemic era and the challenges they faced. They also touch on their Spotify success, sharing insights into their growing streams and followers and so much more. It's a must-watch for anyone looking to get a closer look at Afterdusk and the stories behind their music and supports our buddies at Mosh Vets and the awesome interviews they've been hosting.
Brave New World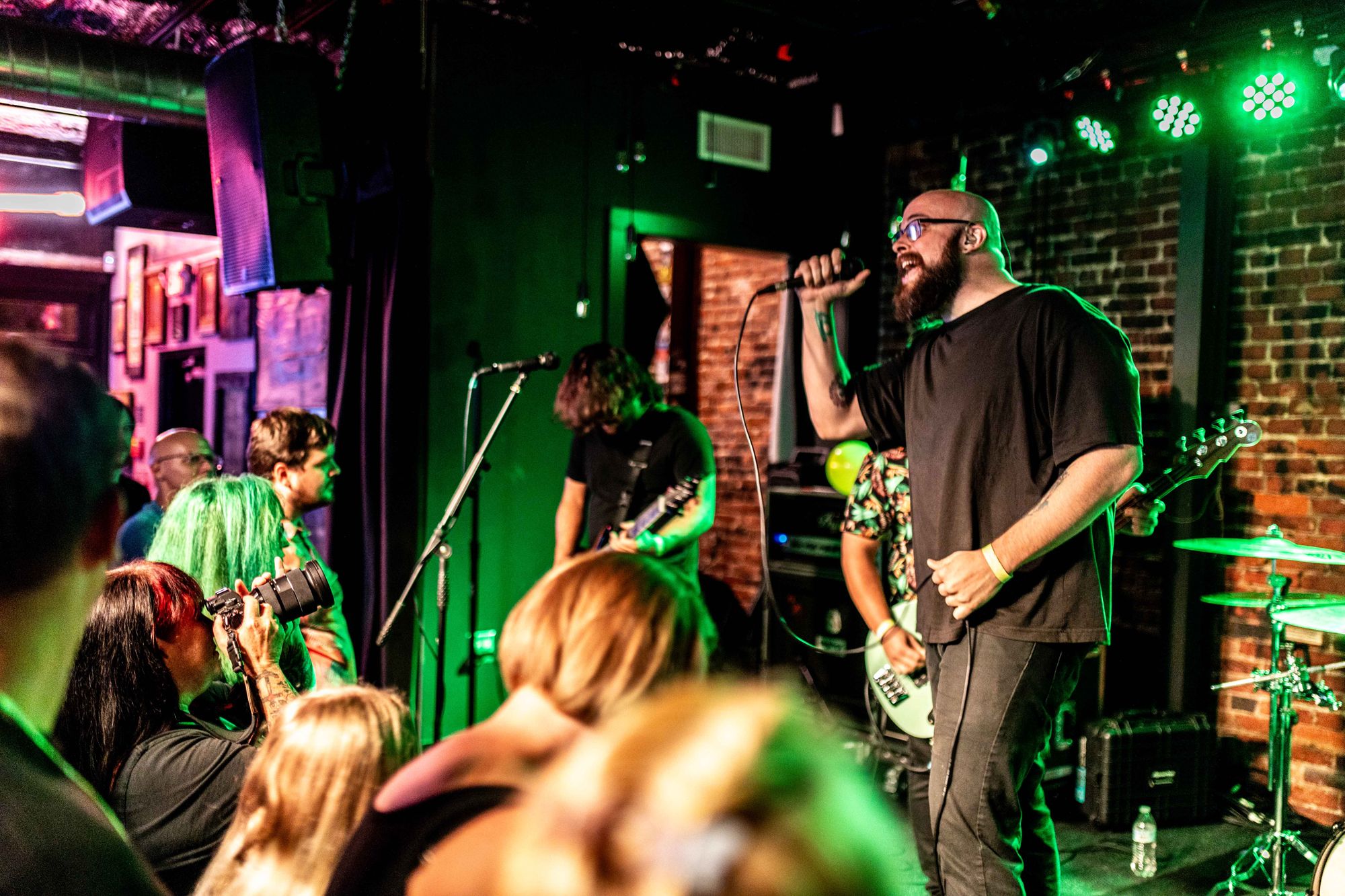 The anticipation was so intense by the time Pensacola's post-hardcore heroes, Brave New World, hit the stage that it could've powered a small city. The crowd, packed tighter than a sardine can against the stage, was ready for action. In an unexpected twist, the lead singer brought Emma, a pint-sized fan and vocal student of Chris Eubank's, onto the stage. Emma joined the musical mayhem, contributing her vocal prowess to one of their songs, causing ripples of delight through the crowd. Brave New World's performance was a delightful blend of emotional intensity and raw energy, leaving an indelible mark on everyone present.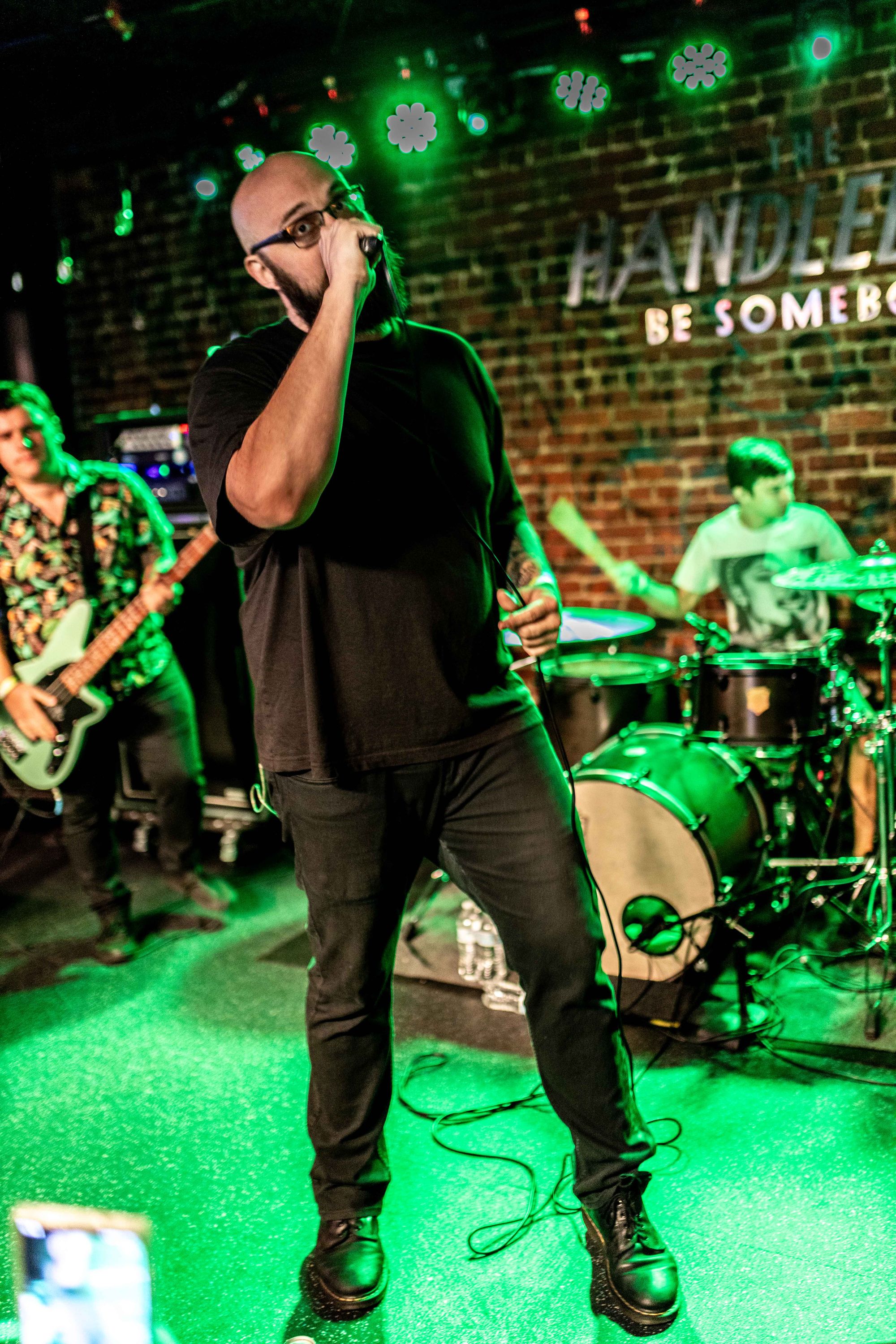 Be on the lookout for upcoming shows with Brave New World, as there's exciting news on the horizon. Word has it that they're brewing something special for a potential Spaces Between Silence Phase III set of songs. Stay tuned for what promises to be an everyone's heavy rotation by Brave New World.
Cane Hill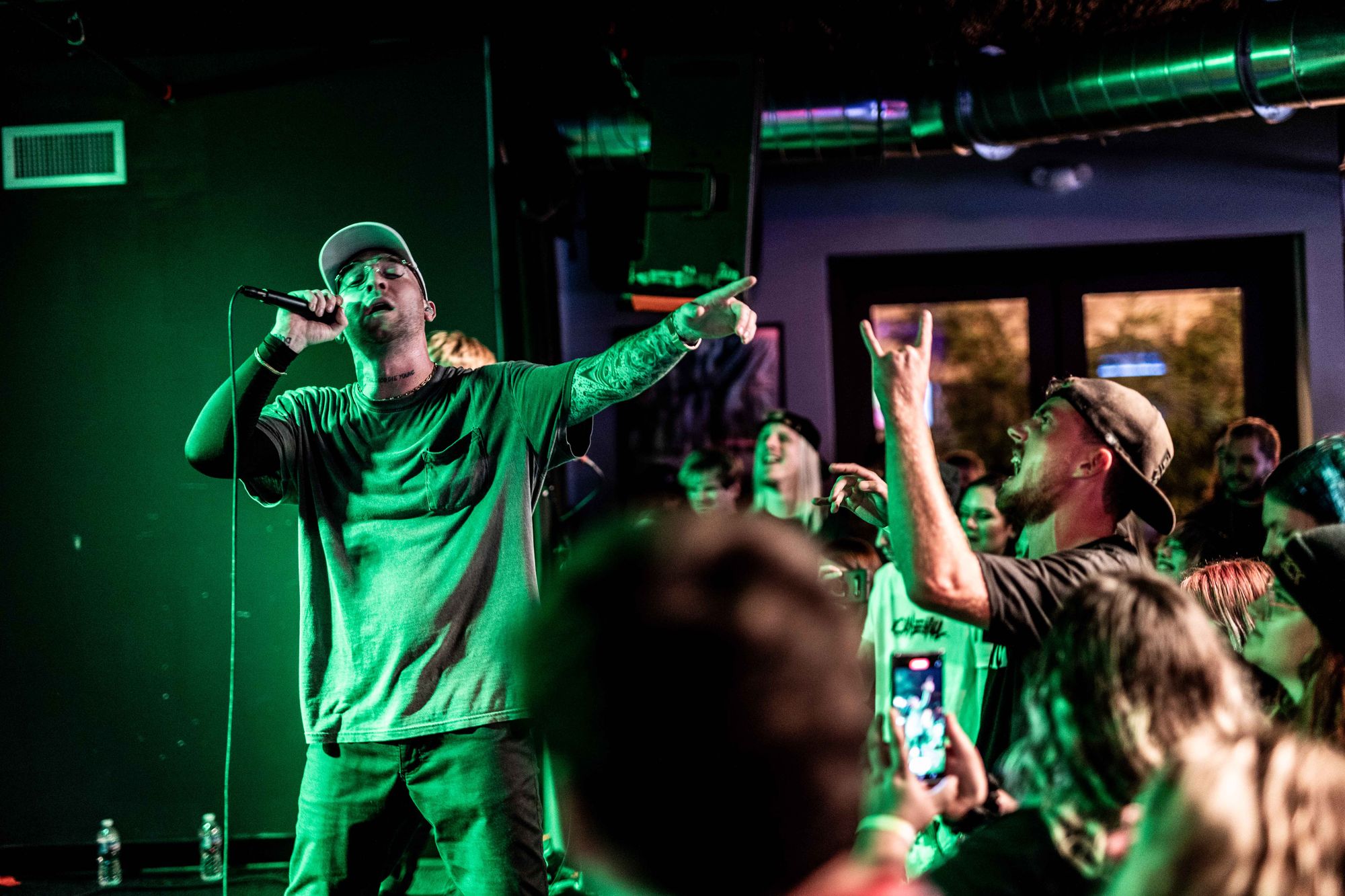 At long last, the moment everyone had been waiting for arrived as Cane Hill emerged to conquer the night. The crowd's anticipation was so thick you could cut it with a novelty-sized spoon and the crowd was more than ready for what was about to unfold. As Cane Hill struck their first note, it was as though a caffeinated hurricane had descended upon the venue. The pit turned into a whirlwind of madness, and the music took control, wrapping the audience in a web of sonic chaos. The band showcased not only their tried-and-true favorites from their recent albums but also treated the audience to several new and unknown songs. These new tracks were met with equal enthusiasm, a testament to Cane Hill's ability to captivate their audience with their evolving sound.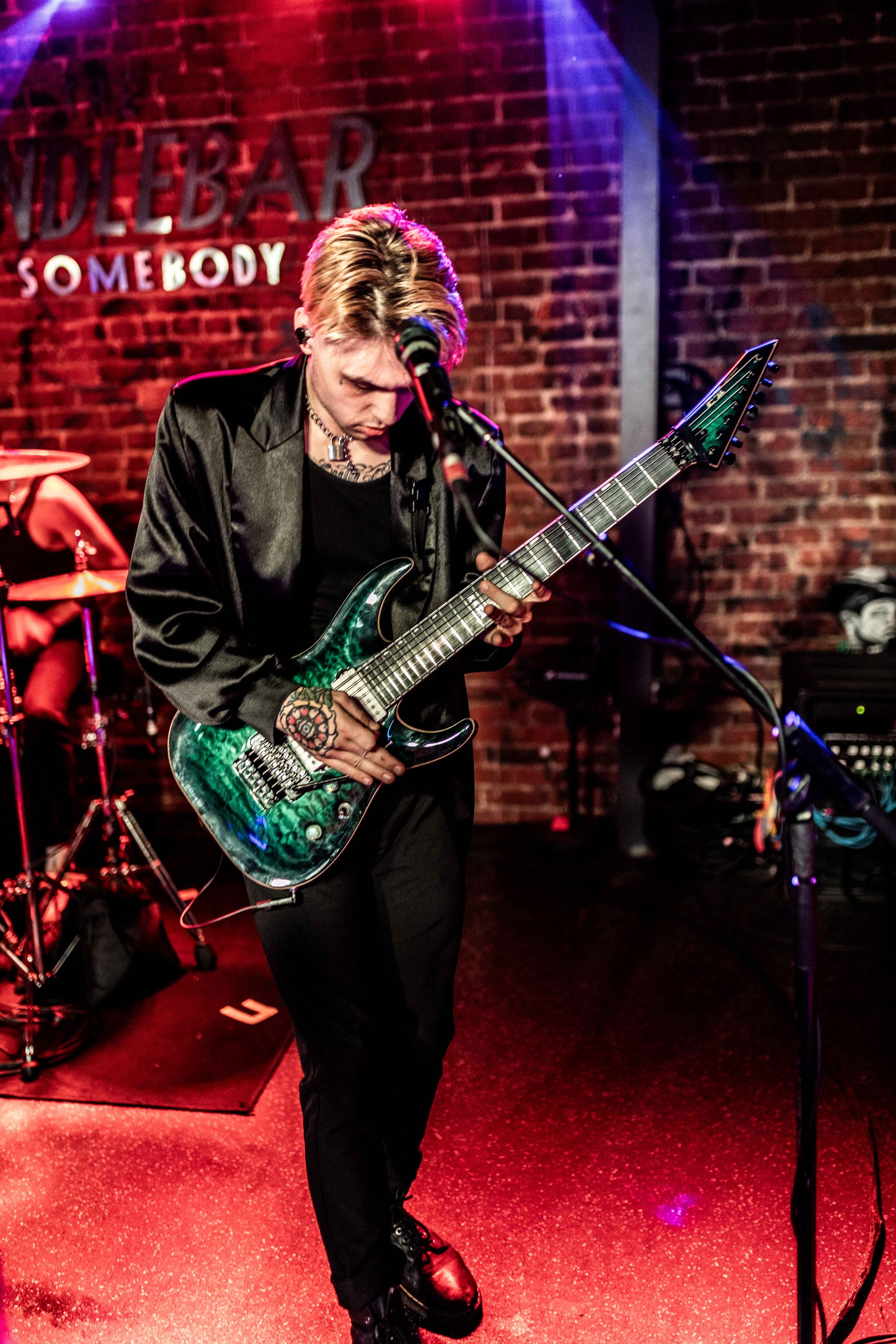 As the night came to a close, the audience left The Handlebar with ears ringing, hearts pounding, and memories etched in their minds. The concert was a testament to the power of live music and the dedication of these incredible bands. It was a night where fans discovered new favorites, sang their hearts out, and connected with the music in a way that only live performances can provide. If this night was any indication, the future of alternative music in the gulf coast is looking brighter than ever and after talking with multiple people at the show I think the community agrees. Our music scene is booming, our support is stronger than ever, and I am here for it. #supportyourscene