Enter Our Merch Madness Giveaway And Win Free Swag!
You could win a Scene Pensacola T-Shirt, Hoodie and Sticker bundle just by telling us what you think about our Weekly Show Alerts! Winner will be chosen randomly on March 31st.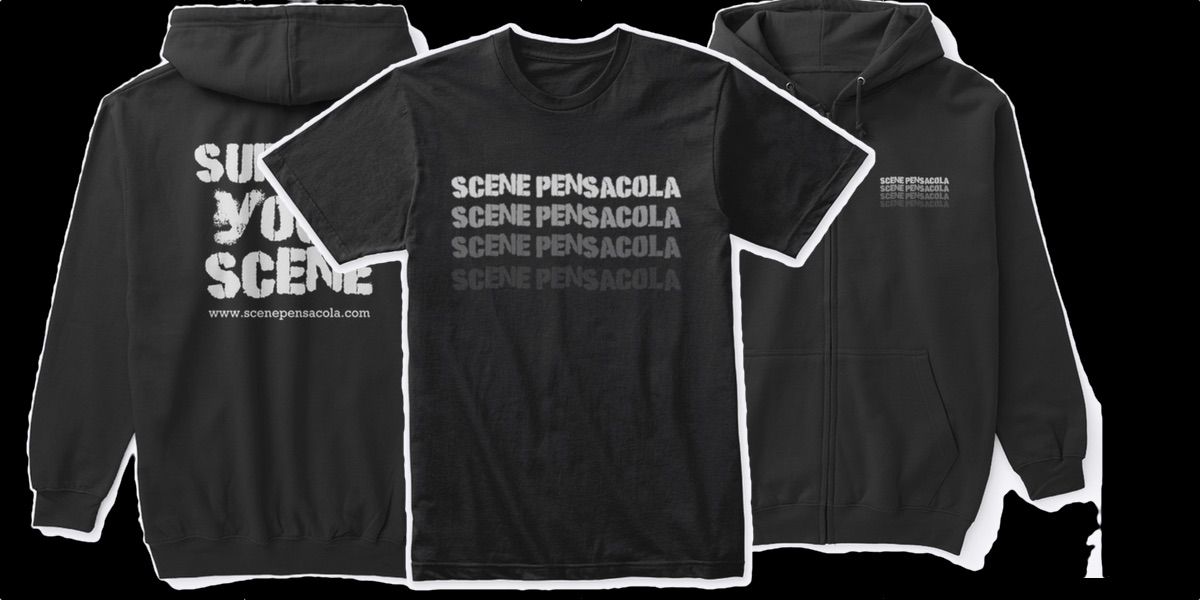 We wanna hear from you (And give you free stuff!)
 Our March Giveaway (which we have cleverly deemed Merch Madness 😎) is a complete Scene Pensacola Merch bundle. Literally every piece of merch we have. So you'll get our brand new Support Your Scene zip-up hoodie, our Scene Pensacola FadeAway t-shirt, and a bunch of cool stickers thrown in for good measure.
 All you have to do to enter is tell us how you feel about our Weekly Show Alerts in the survey below. That's it! We'll draw one random winner on March 31st, so don't delay - enter today!
Once you click Submit, your email address will be entered into the Merch Madness Giveaway drawing. One random winner will be chosen on March 31st, 2023. Open to US citizens only. One entry per person.
🤘
Rules For Contest:
1. You must be a current subscriber of our
Weekly Show Alerts
.
2. You must complete and submit the survey below by March 30th, 2023.
3. You must include your email address (so we know how to let you know you've won).
One winner will be randomly chosen on March 31st, 2023 and announced in the April 6th newsletter. Winner will be contacted via email to confirm shipping address for the merch.
* Add scenepensacola@gmail.com to your Contacts to make sure you don't miss any emails from us!