I Set My Friends On Fire Heats Up The Handlebar With A Fiery Lineup In Pensacola
Pensacola's music scene recently witnessed an electrifying spectacle as the iconic band I Set My Friends On Fire took the stage at The Handlebar with an impressive lineup that included Sink In, NVSN, and Brainburn. This show was destined to be an unforgettable experience.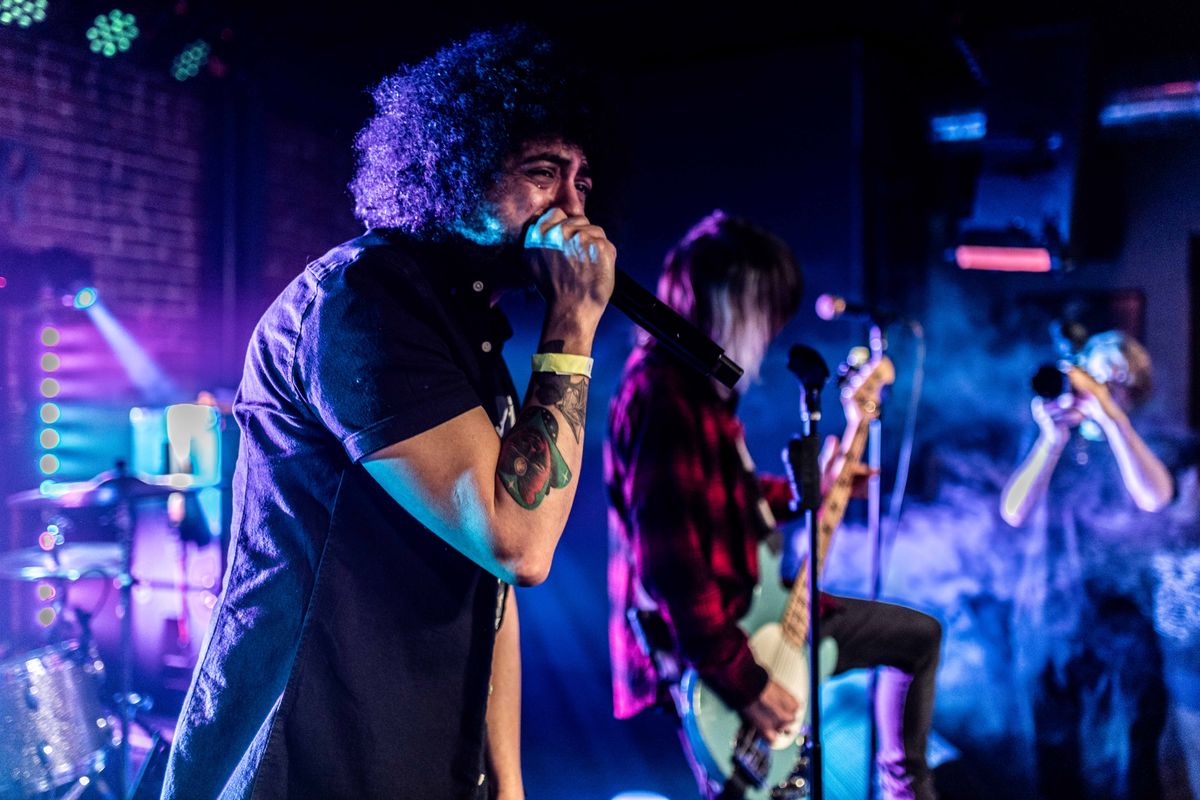 Well, hold onto your socks, Pensacola, because things got hotter than a jalapeño pepper at The Handlebar recently! The explosive band I Set My Friends On Fire set the stage ablaze in a show that'll be seared into our memories. But they didn't stop there - they brought along Sink In, NVSN, and Brainburn, each armed with their musical flamethrowers. Let's take you through the blazing riffs and incendiary performances that turned The Handlebar into a musical volcano.
Brainburn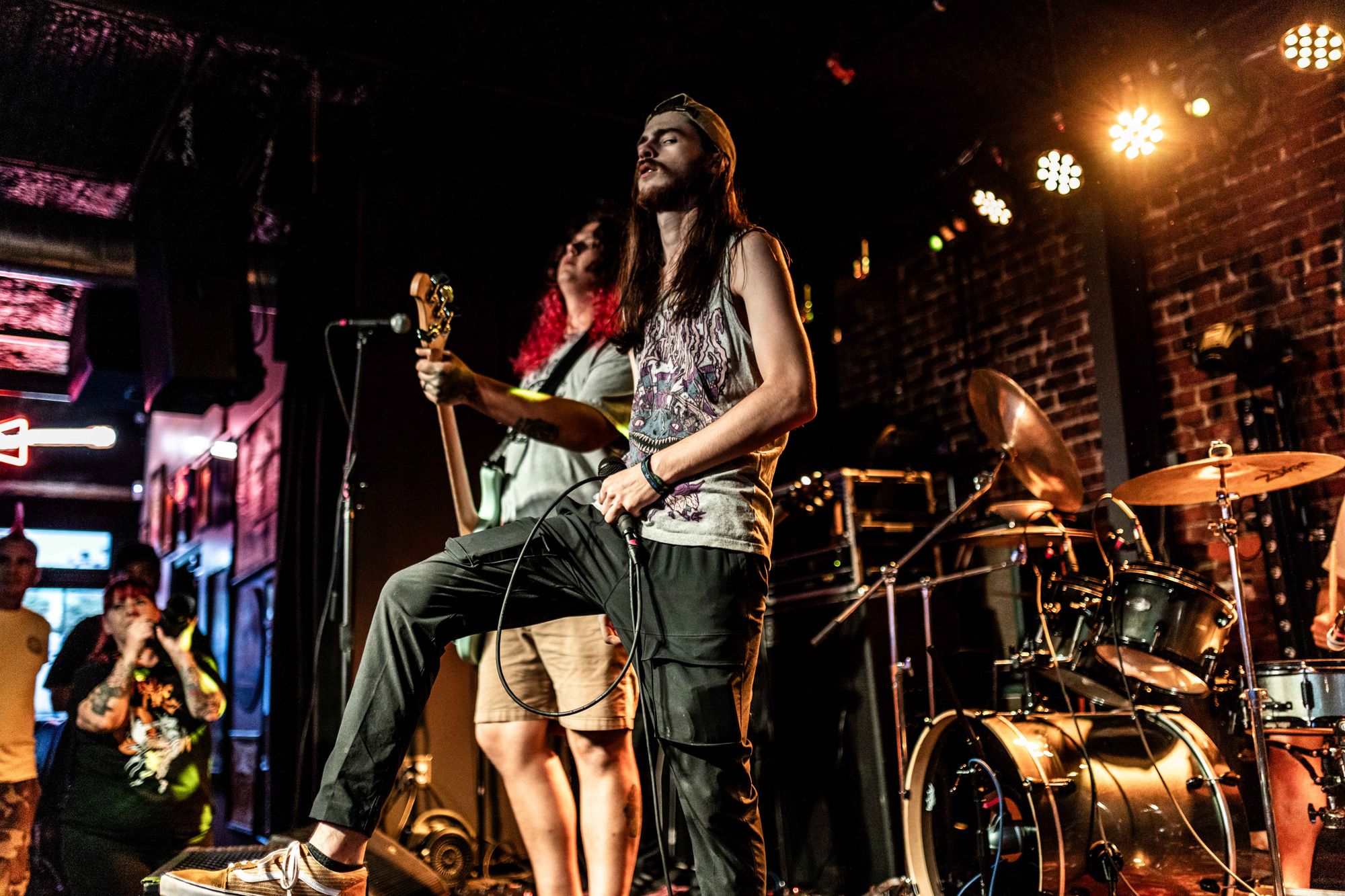 First on the line up was Brainburn. The Orange Beach based band didn't just join the party; they crashed it like an out-of-control monster truck at a flower show. Their thunderous riffs, bone-crushing breakdowns, and guttural vocals shattered any notion of subtlety. Their hardcore onslaught was so heavy it made Thor's hammer feel like a feather duster. Their tracks obliterated eardrums and left the crowd begging for more - or maybe a hearing aid.
If you haven't heard of them before, tracks like The Ballad of Wynn Bruce and Prejudice of Anatomy by Brainburn are not for the faint-hearted. They serve as a powerful display of the band's intense metalcore essence. If you have a taste for the heaviest of heavy music, Brainburn is your go-to choice or at least the members of the slam pit thought so!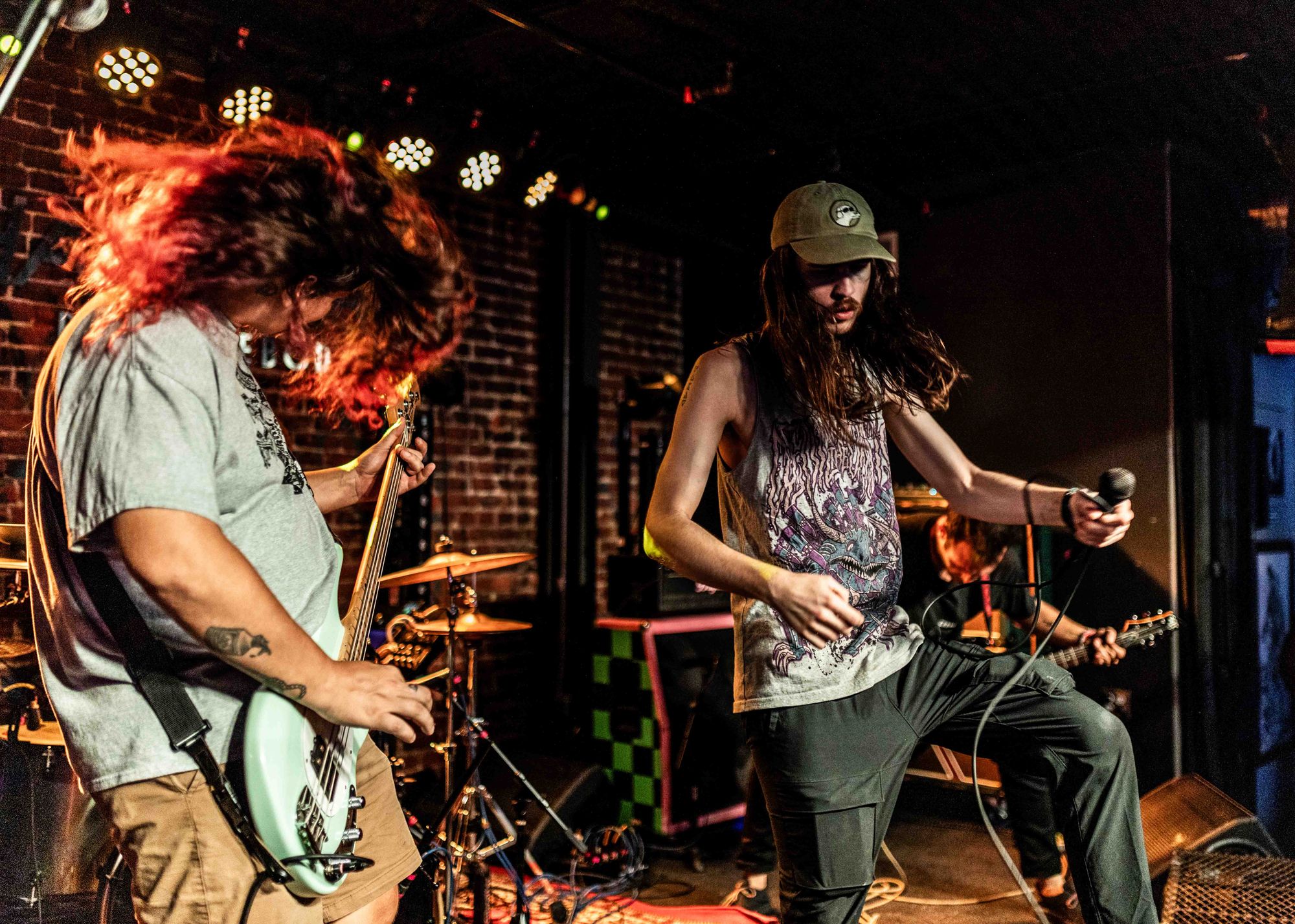 NVSN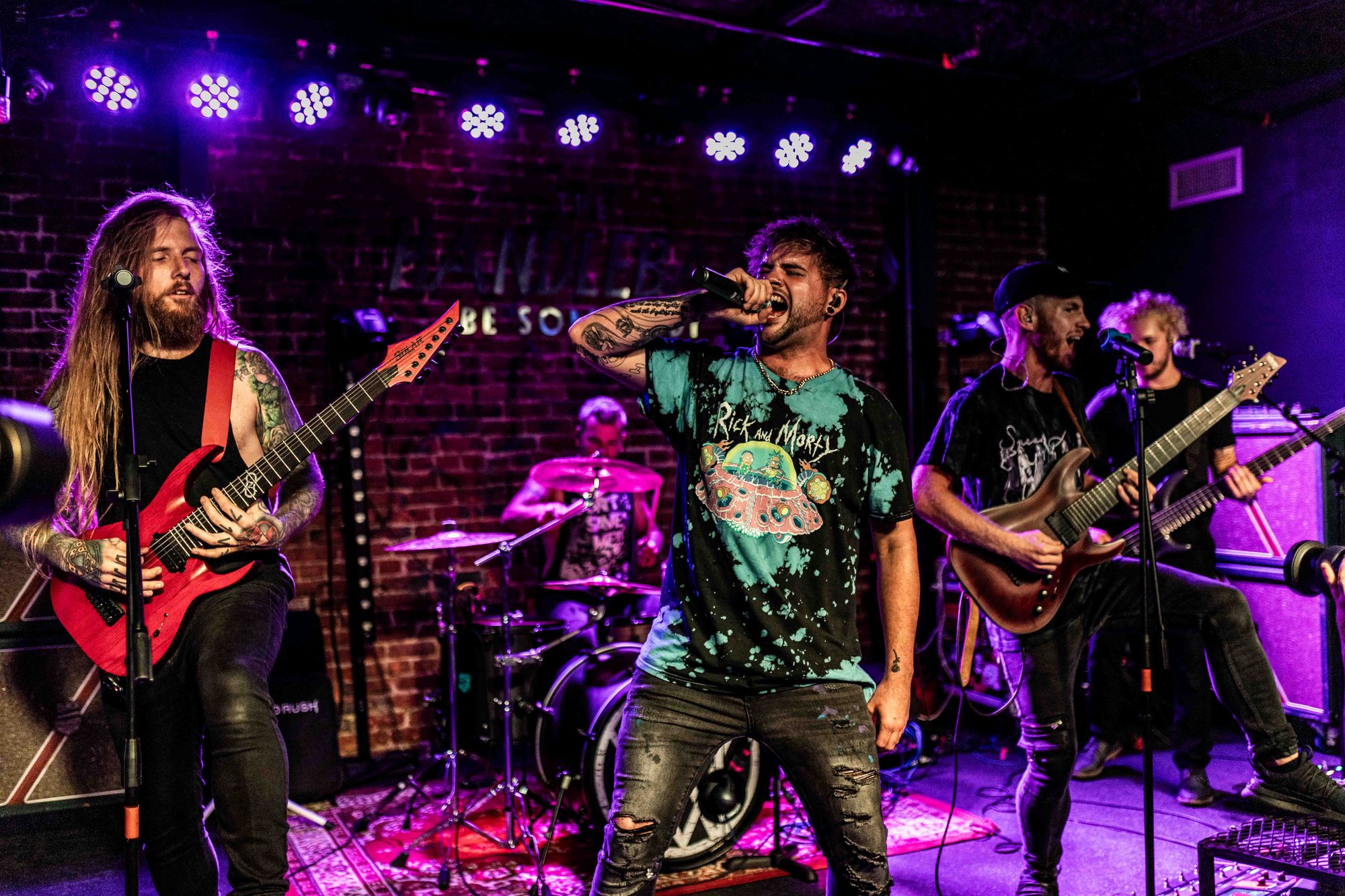 NVSN wasted no time in unleashing their fury upon the eager audience. They threw their emotional grenades into the crowd with a performance that had everyone in their feelings. With emotionally charged lyrics and intense melodies, their set was a journey into the depths of raw emotion. You could tell they had several long time fans and follower of the band as members of the crowd seemed to shout word for word. Their songs and performance resonated deeply, showcasing NVSN's ability to channel their feelings into a powerful musical experience.
If NVSN hasn't graced your ears yet, now's the time to tune in. Their vocal prowess is nothing short of impressive. With a seamless fusion of melodious, clean vocals and intense screams, they evoke reminiscent vibes of Silverstein. Without a doubt, NVSN is a formidable presence in the gulf coast music scene. Keep an eye out for their upcoming appearance in our area as they embark on their Summer Hangover Tour alongside Transient!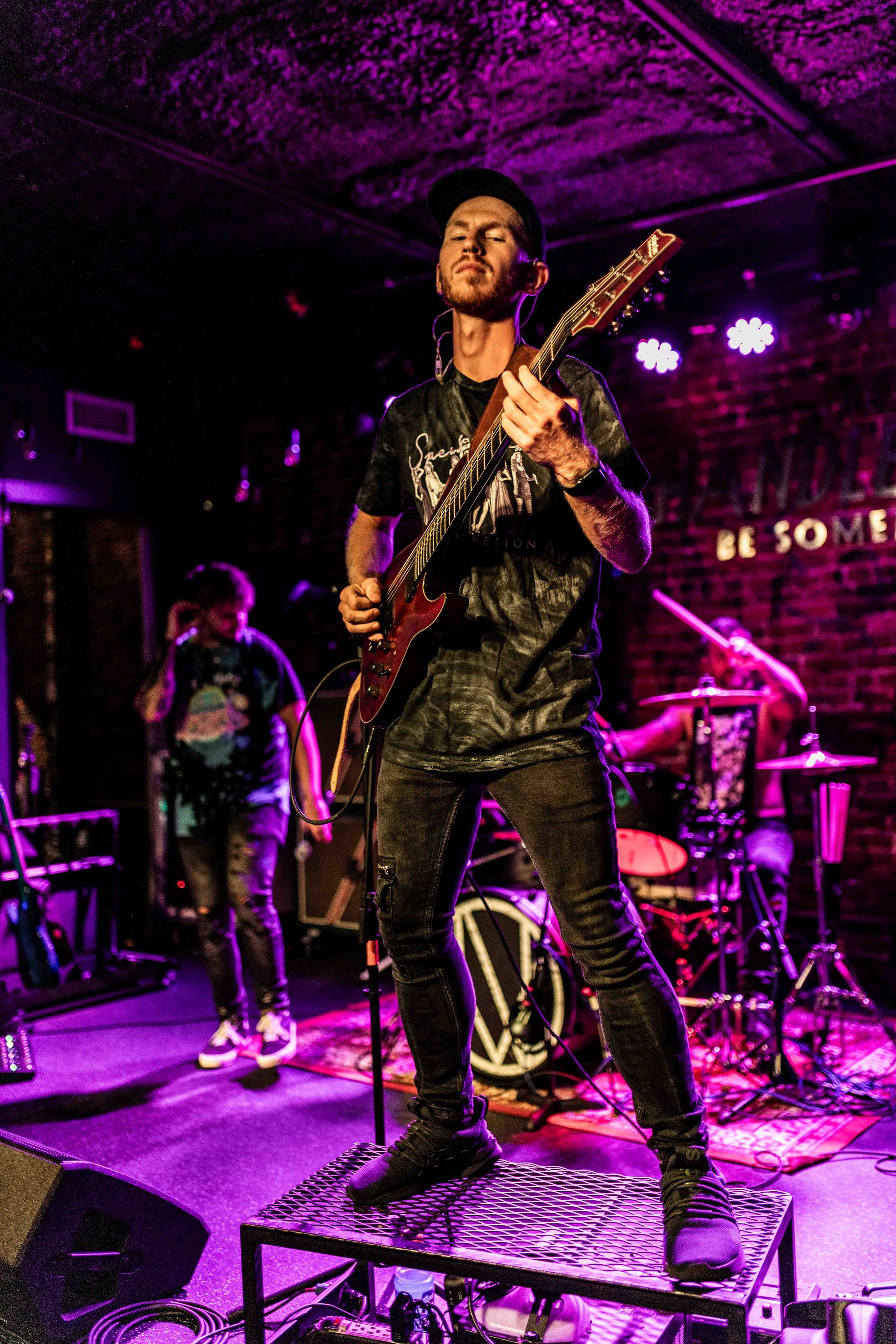 Sink In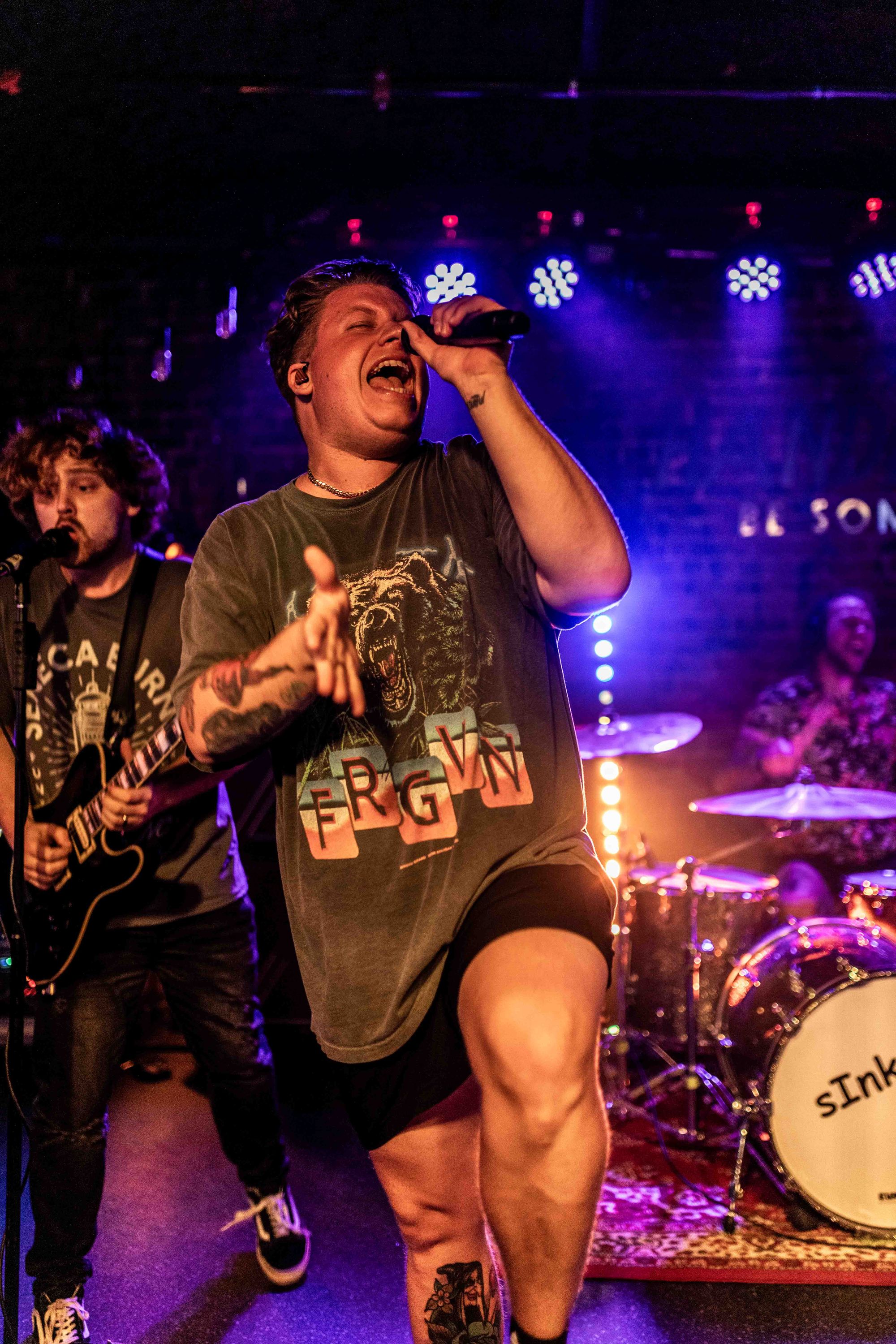 As I walked into the venue that night, Sink In was a name unfamiliar to me, but I was in for a pleasant surprise. Their merchandise proudly featured the phrase "Pop Riffs With Mosh Pits," and it's a spot-on description of their sound. Sink In leans heavily towards the clean vocal side of the easycore/post-hardcore spectrum. If you're someone who enjoys pop music but has a partner or friend with a penchant for heavier tunes, put on Sink In. This band perfectly bridges the gap with their irresistibly catchy melodies. Do yourself a favor and dive into their album Welcome To Phantomland. They certainly won me over, and I have a feeling they left a lasting impression on many others at The Handlebar that night.
The Pennsylvania based band Sink In hit the stage like a pop-core cannonball, and they weren't taking prisoners. Their melodies were so catchy that even your grandpa's hip replacement started tapping along. All of their songs showcased Sink In's knack for crafting catchy hooks and pairing them with relatable lyrics. The crowd was swept away by their irresistible pop sensibilities, creating a vibrant atmosphere. Sink In's pop sensibilities were so on point that they could make even a funeral feel like a dance party.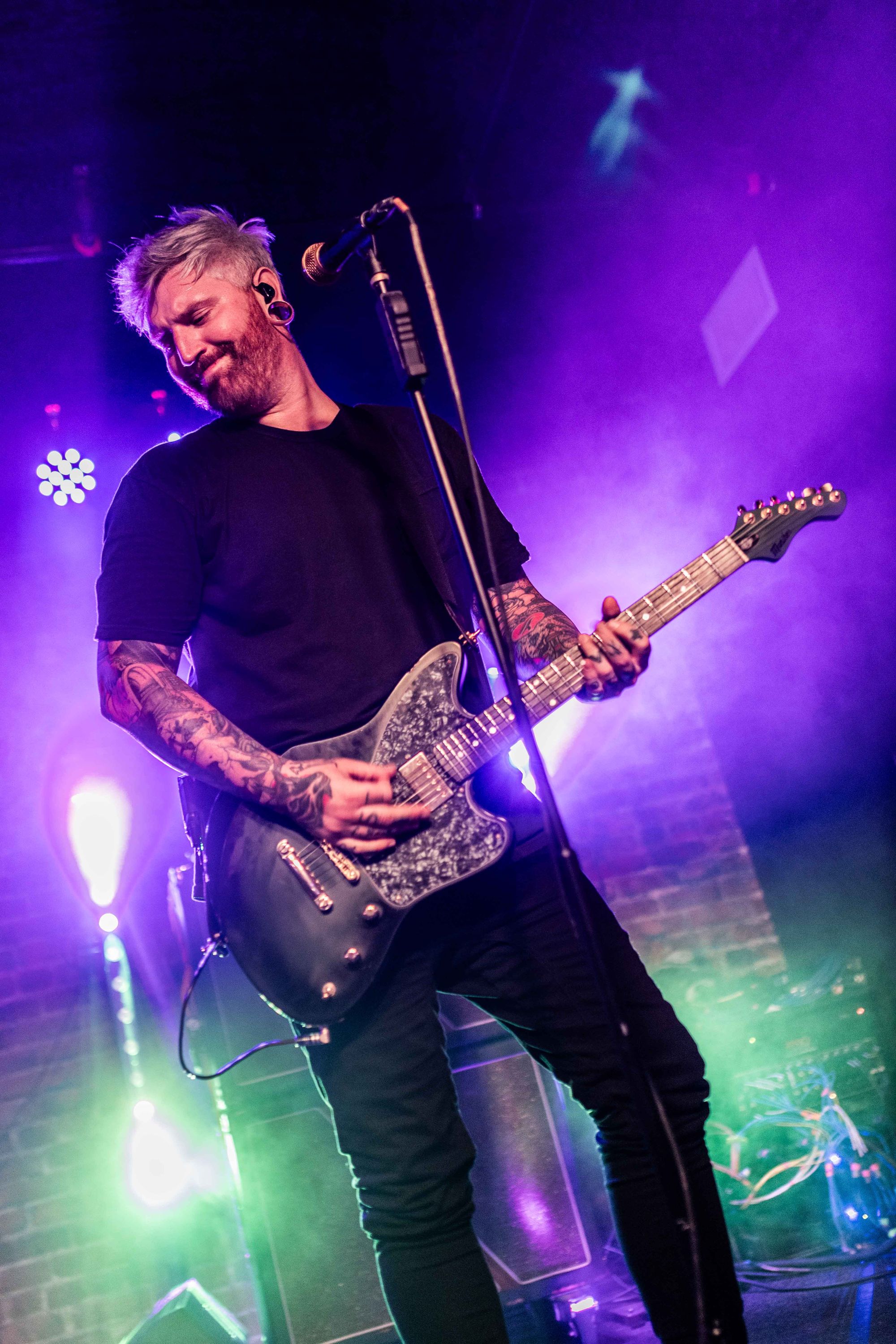 I Set My Friends On Fire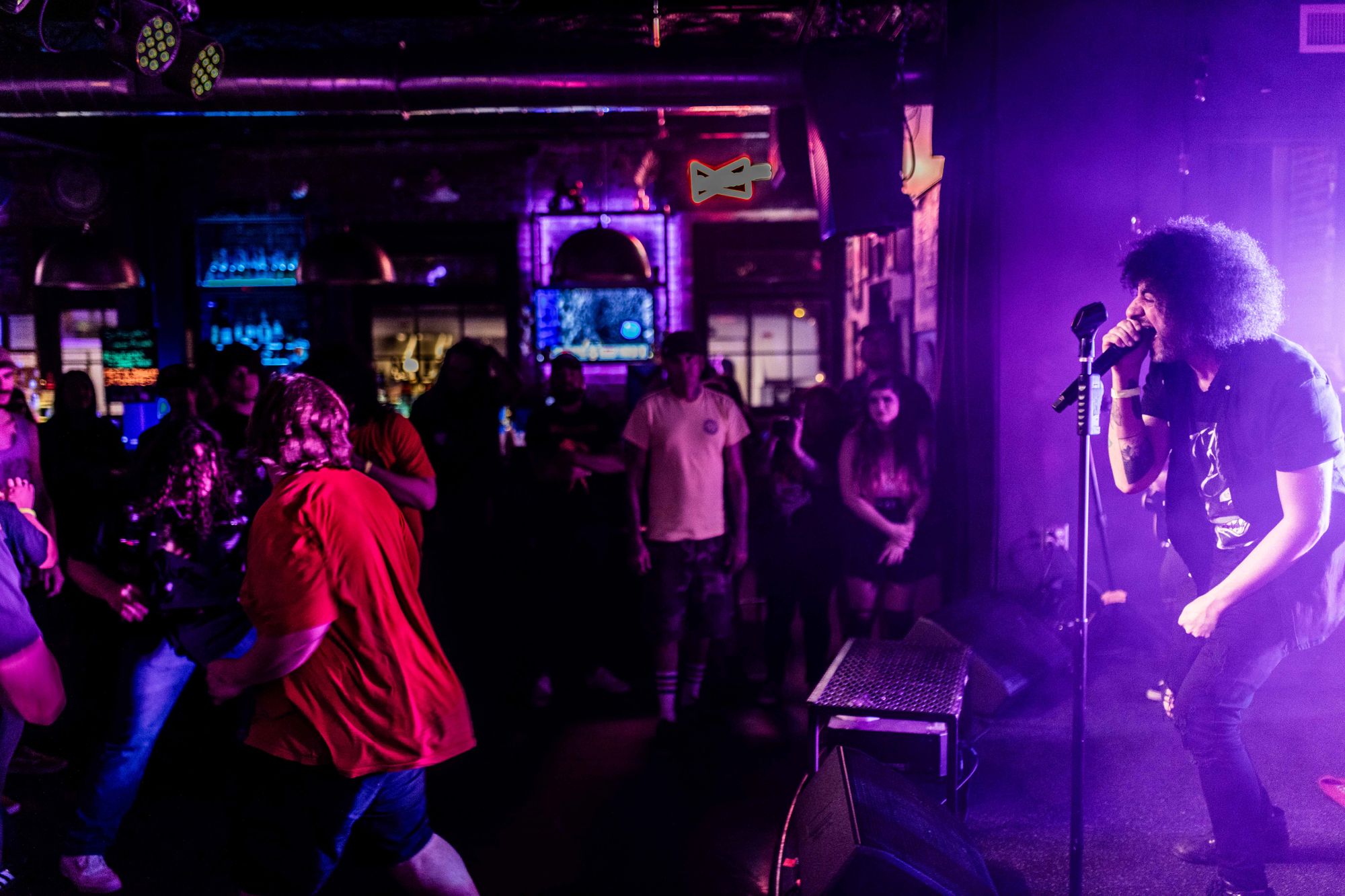 Known for their genre-blending wizardry, Miami-based I Set My Friends On Fire lived up to their reputation by delivering a sonic experience filled with humor between songs. I Set My Friends On Fire has never been one to conform to musical norms, or any norms if I'm being honest, and their headlining performance at The Handle Bar was a testament to their boundary-pushing artistry. Their headlining performance was a fusion of metalcore, edmcore, and crunkcore, creating an electrifying atmosphere. Their hits ignited the crowd with bursts of energy, showcasing the band's prowess in pushing musical boundaries. Their merch included hilarious satire parodies of pop culture icons including Power Rangers, Pokémon, Jimmy Neutron, and so much more. It really brought me back to my early 2000s years when band merch was vibrant!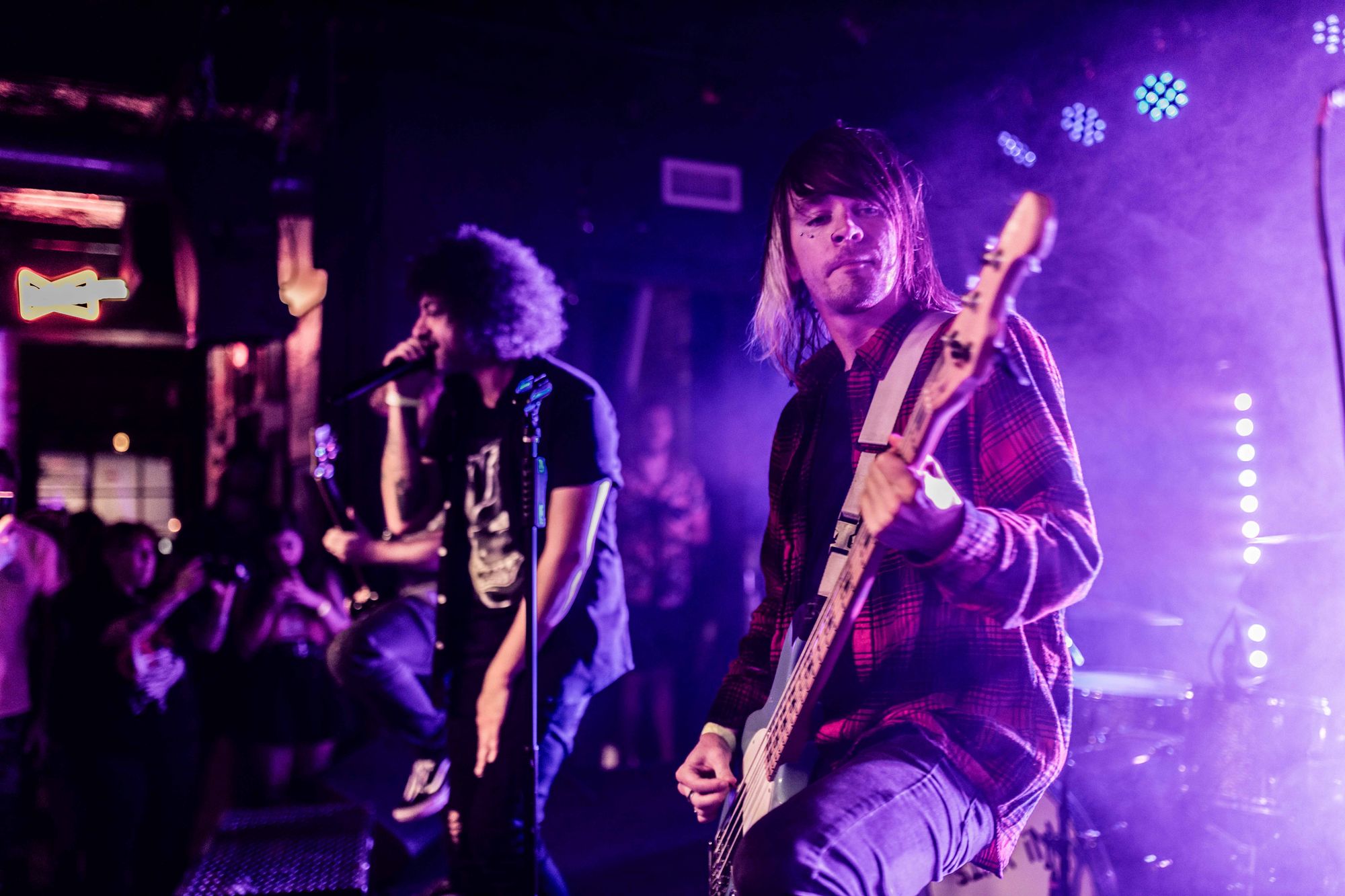 The night headlined by I Set My Friends On Fire, with the support of Sink In, NVSN, and Brainburn at The Handle Bar in Pensacola, was nothing short of a musical inferno. The diverse blend of genres and the explosive performances left an indelible mark on everyone in attendance. It was a night that showcased the power of music to ignite passion, transcend boundaries, and bring people together in a fiery celebration of sound. For those who were fortunate enough to be part of this blazing spectacle, it was an experience that will be remembered long after the embers have faded.
Tell us what you thought of the show below OR are there any events coming up that you're looking forward to?