Hollow World Fest Coming To Downtown Pensacola This May
The inaugural Hollow World Fest to showcase Pensacola's local music scene this May.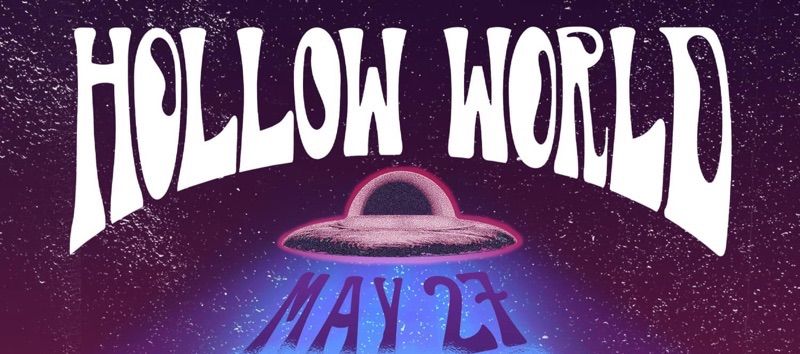 One thing there's no shortage of in Pensacola, is real talent in the local music scene. And on May 27th of this year, some of the best will be sharing the stage at the inaugural Hollow World Festival, taking place at the Hunter Amphitheater at Community Maritime Park in Downtown Pensacola.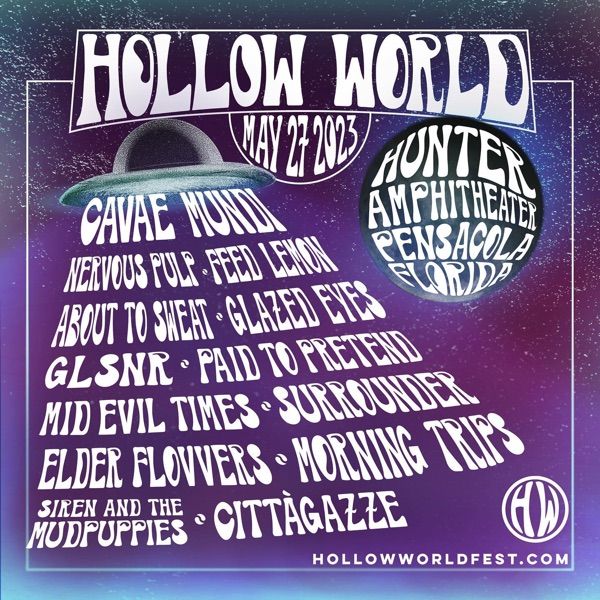 Hollow World is the brainchild of Zachory Huot, singer and guitarist for Pensacola based psychedelic act Cavae Mundi. A band that is no stranger to the local music scene, and has been recording and performing since 2019.
"So essentially, the festival came about from my experience of going to festivals to see artists that I loved. I immediately fell in love with the whole idea of the Music and Art festival. With that said, the goal of Hollow World is to showcase the deep and rich Pensacola music scenes, as well as other regional talents that are also doing great work."
-Zachary Huot, creator of Hollow World Fest, and singer/guitarist for Cavae Mundi.
Jimmy McClellan of Bounce Down Media is the other main contributor putting together Hollow World. You may also know him from the band Jared McConell and The High Aces. Together they have confirmed a 13 band lineup, and a locked down a location that is not only easily accessible, but large enough to put together something really special.
"Hollow World is a place where people can go and enjoy art and music in tandem as well as enjoy a whole day outside. There are also going to be food trucks as well!"
Full Lineup:
Cavae Mundi
Nervous Pulp
Feed Lemon
About To Sweat
Glazed Eyes
GLSNR
Paid To Pretend
Mid Evil Times
Surrounder
Elder Flovvers
Morning Trips
Siren and the Mudpuppies
Cittagazze
Visit the official website at www.hollowworldfest.com or the festivals Facebook page for more info.

🗣️ Will you be at Hollow World Fest this May? Let us know in the comments below!