Dark Wave Floods The Handlebar With Twin Tribes And More
Originating from the depths of Brownsville, TX, Twin Tribes, a darkwave/post-punk duo's headline performance was nothing short of a supernatural soiree, made all the more magical by the stellar supporting cast: Livernois, Comabeard, and Grave Chorus on October 5th at The Handlebar.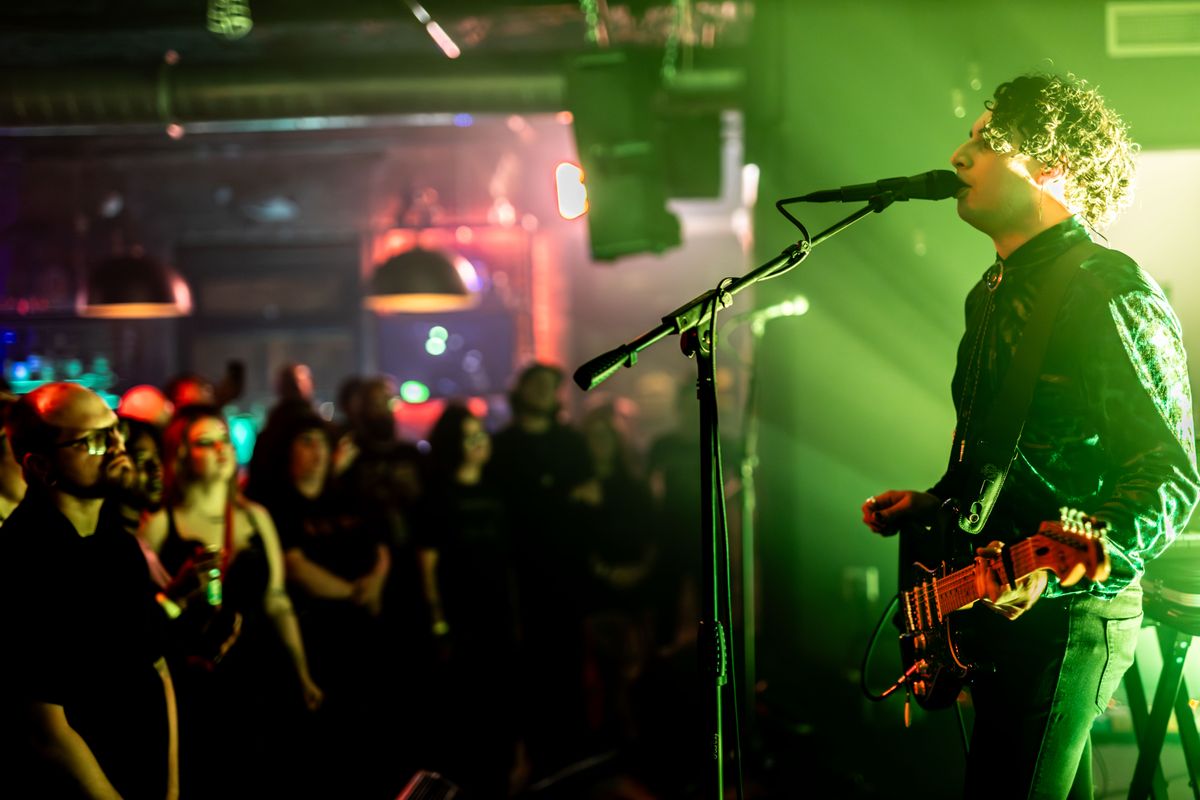 The dimly lit streets of Pensacola, Florida, transformed into a haven for all things dark, mysterious, and entrancing when the enigmatic Twin Tribes took the stage at The Handlebar. Hailing from Brownsville, Texas, the darkwave/post-punk duo's headlining performance on a chilly October night was nothing short of an otherworldly experience, made even more haunting by the stellar lineup of supporting acts: Livernois, Comabeard, and Grave Chorus.
Grave Chorus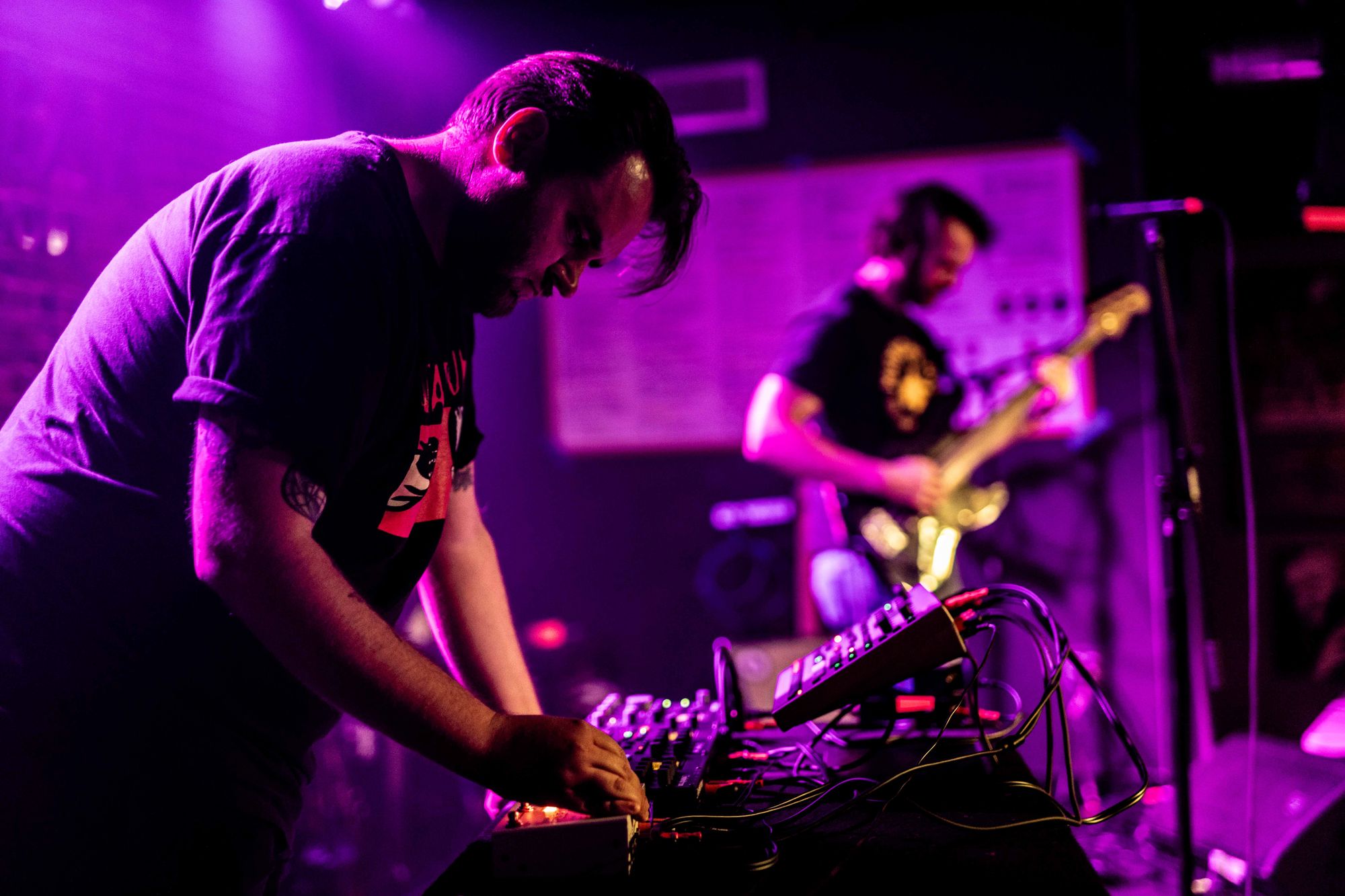 Opening the night was a local act, Grave Chorus, a 2-piece darkwave band from Pensacola featuring Chad Lawson on the fancy button machines and Jack Pfiester on the bassy-bass. Their fusion of darkwave with bass rhythms added a fresh and unexpected twist to the night's lineup setting the stage for the captivating performances that followed.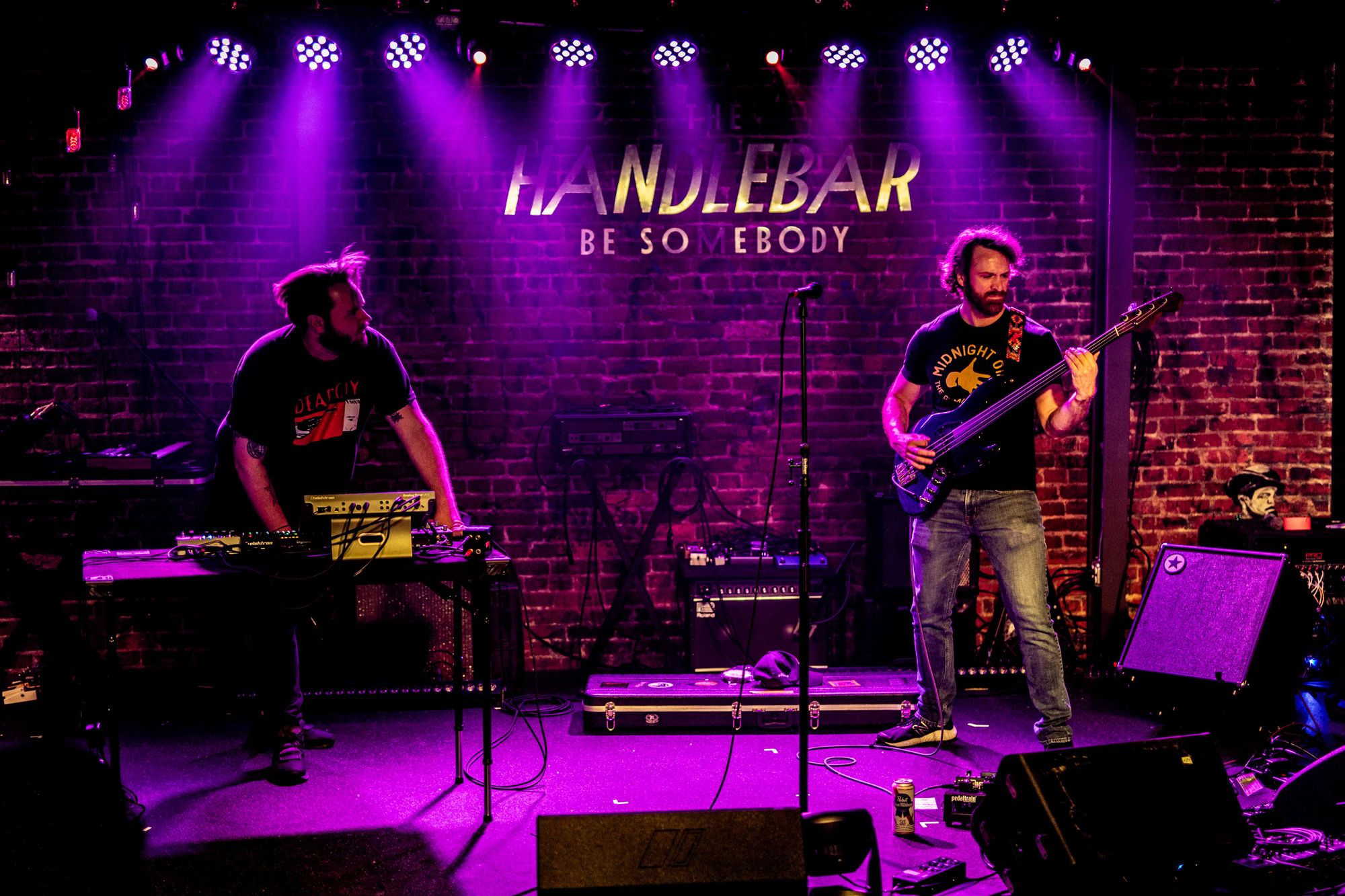 This was my first time seeing Grave Chorus perform. Personally, I was grooving to their vibes, and now I'm eagerly awaiting an encore. However, my post-show quest to track them down on my trusty music streaming platforms was a crash-and-burn mission – nada, zip, zero tracks, and no upcoming shindigs in sight. But fear not, fellow music detectives, I'll be donning my musical Sherlock Holmes hat and will be keeping a close watch. Word on the street so far is, we might be seeing some recordings come soon!
Comabeard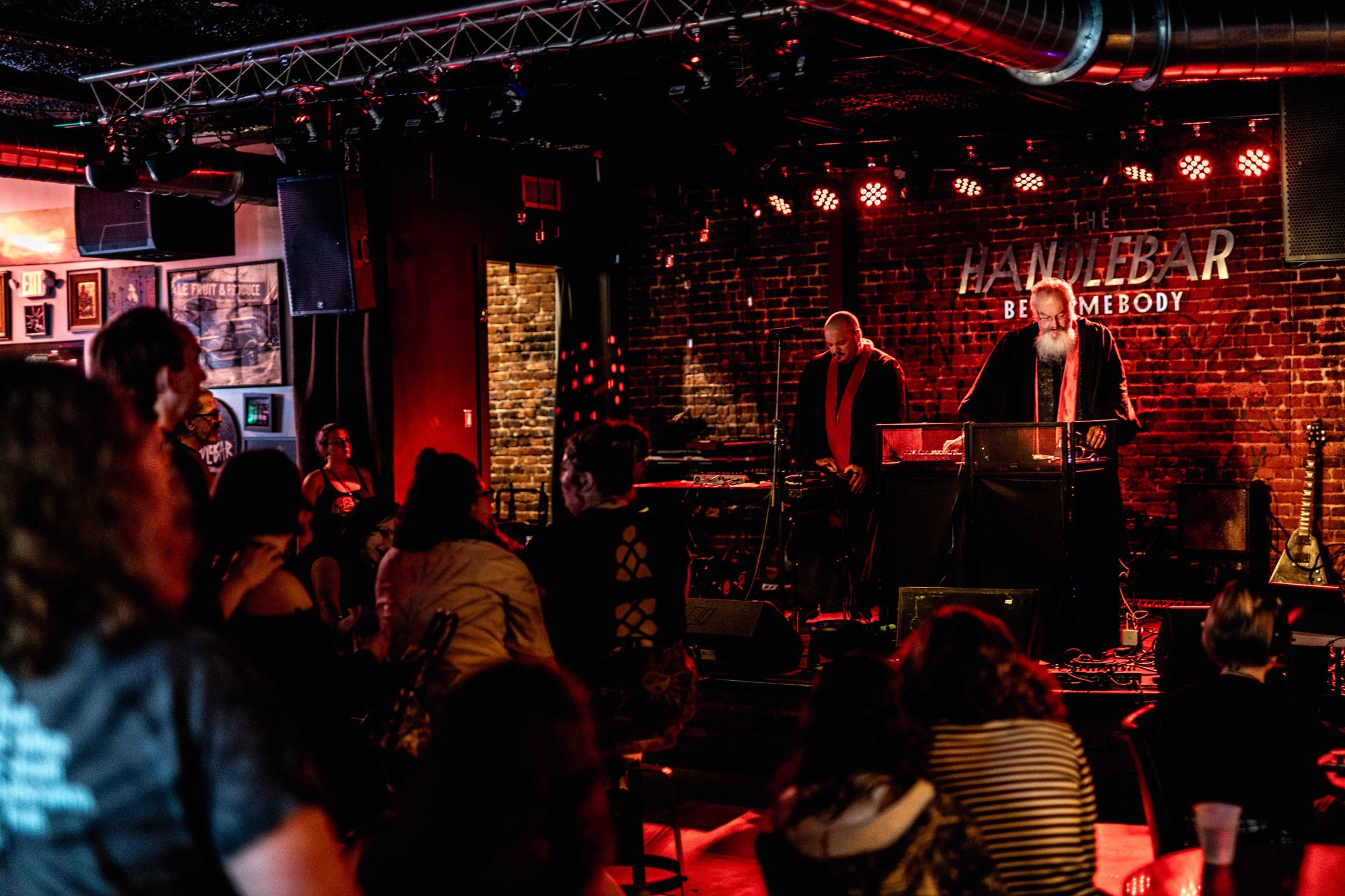 Pensacola's very own Comabeard, a relatively new 2-piece darkwave/industrial project, brought a unique local flavor to the night. Although there appeared to be some technical difficulties, their performance was a sonic exploration of dark, ethereal soundscapes that resonated with the crowd. Comabeard created an atmosphere that felt like a voyage through the unknown. The crowd swayed to the mesmerizing beats and synths, as Comabeard's set proved that the Gulf Coast is a breeding ground for darkwave talent.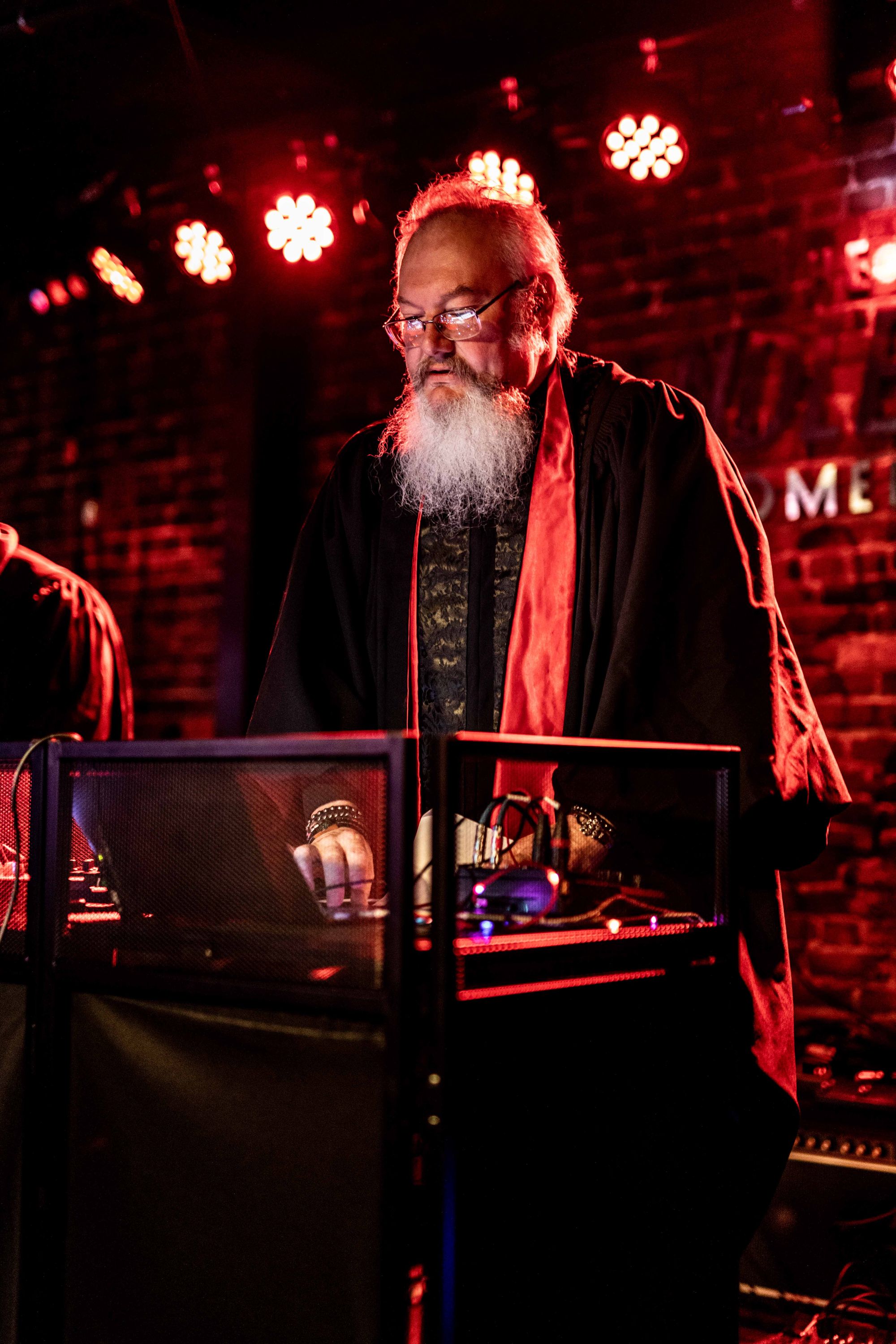 Now, unless you've been vacationing under a rock, you should know that Comabeard's dynamic duo, Lemmie and Mike, have conjured up Pensacola's very own den of darkness and oddities: Phantasma, chillingly located on Creighton Rd. From eerily stylish threads to obscure underground zines, and even antique medical instruments (because who doesn't need a Victorian-era bone saw?), Phantasma is your portal to the peculiar. It's the kind of place you'd want to haunt regularly – you never know what spine-tingling treasures you might snatch up on your next visit!
https://www.facebook.com/phantasmapensacola
Livernois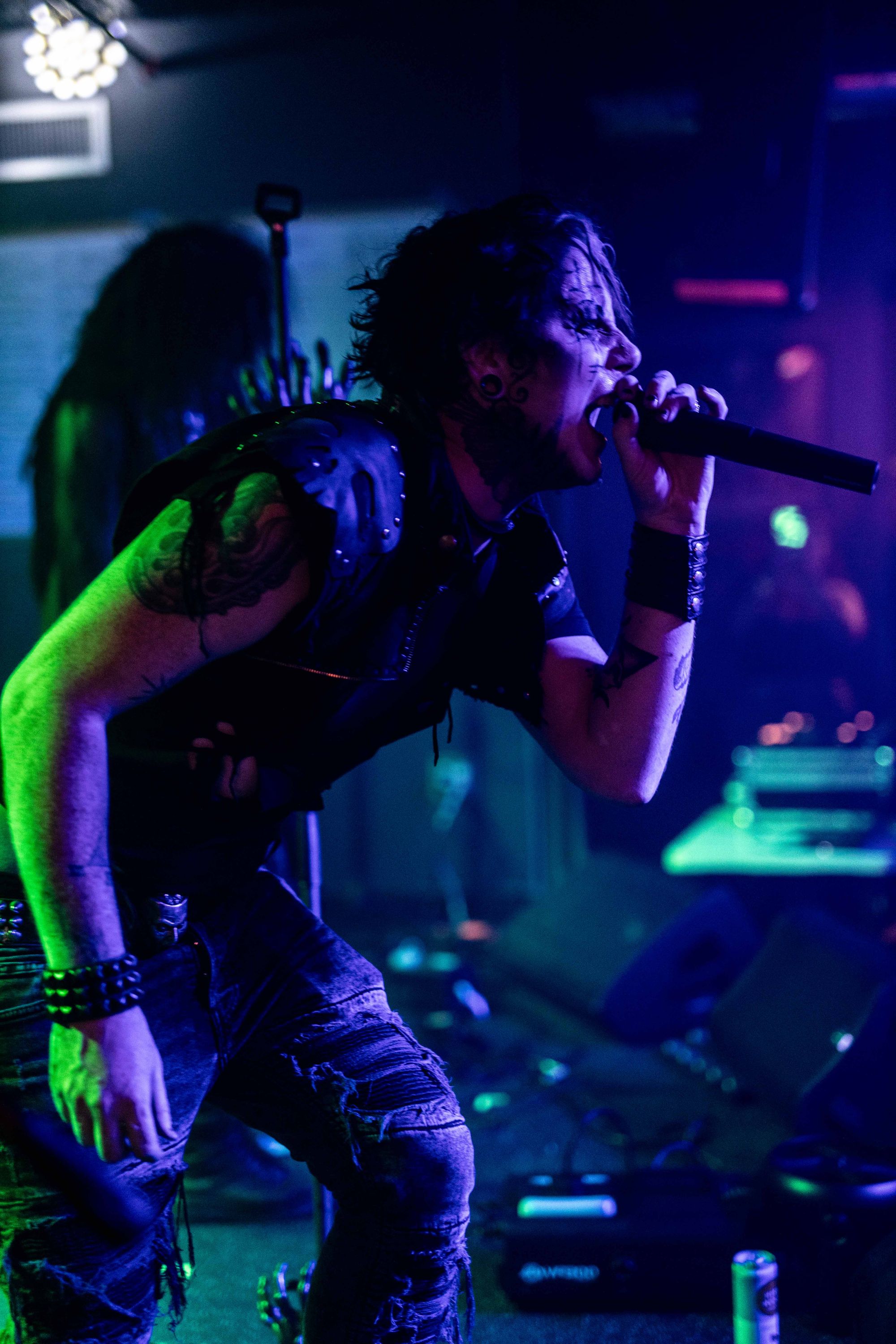 Hailing from New Orleans, Louisiana, Livernois brought their unique brand of gothic industrial to The Handlebar. Their performance was an electrifying display of raw energy and dark, industrial soundscapes. Their presence on stage was both captivating and menacing, as they unleashed a torrent of sonic chaos. The band's relentless energy and intense stage presence made their set a highlight of the night. Their songs left the audience in awe and craving more of their intoxicatingly dark and visceral sound.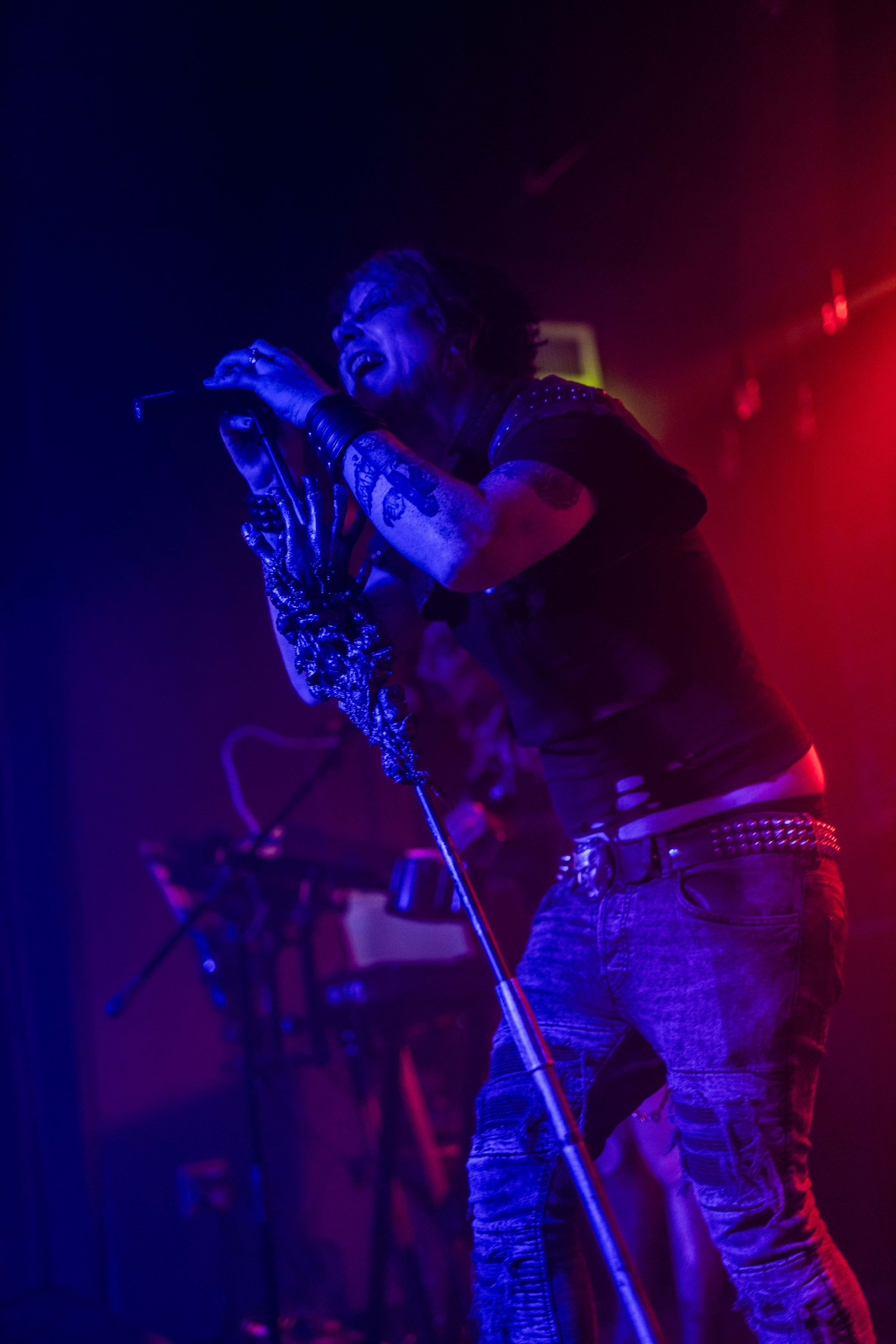 If you enjoyed Livernois or couldn't make it out and want to, make sure you keep up with them on social media. They are on the line up for Dark City Fest in New Orleans October 20th - 22nd.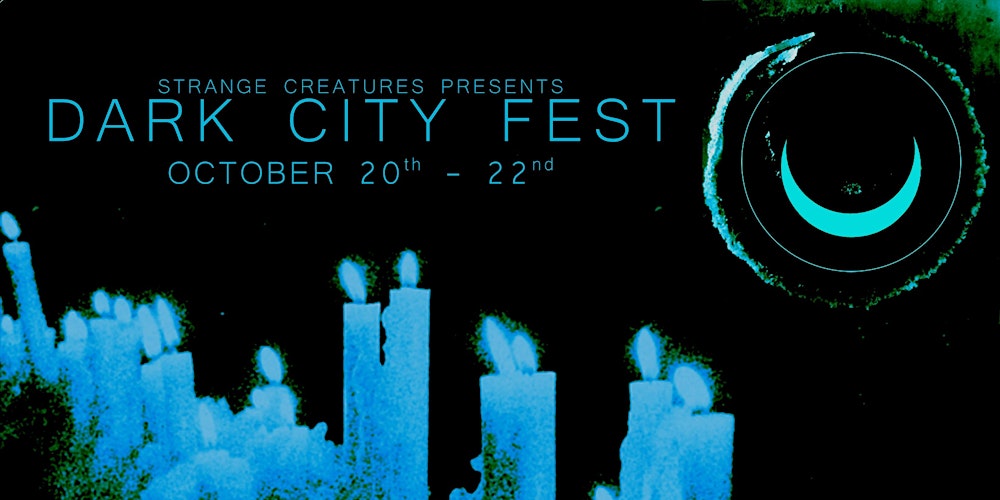 Twin Tribes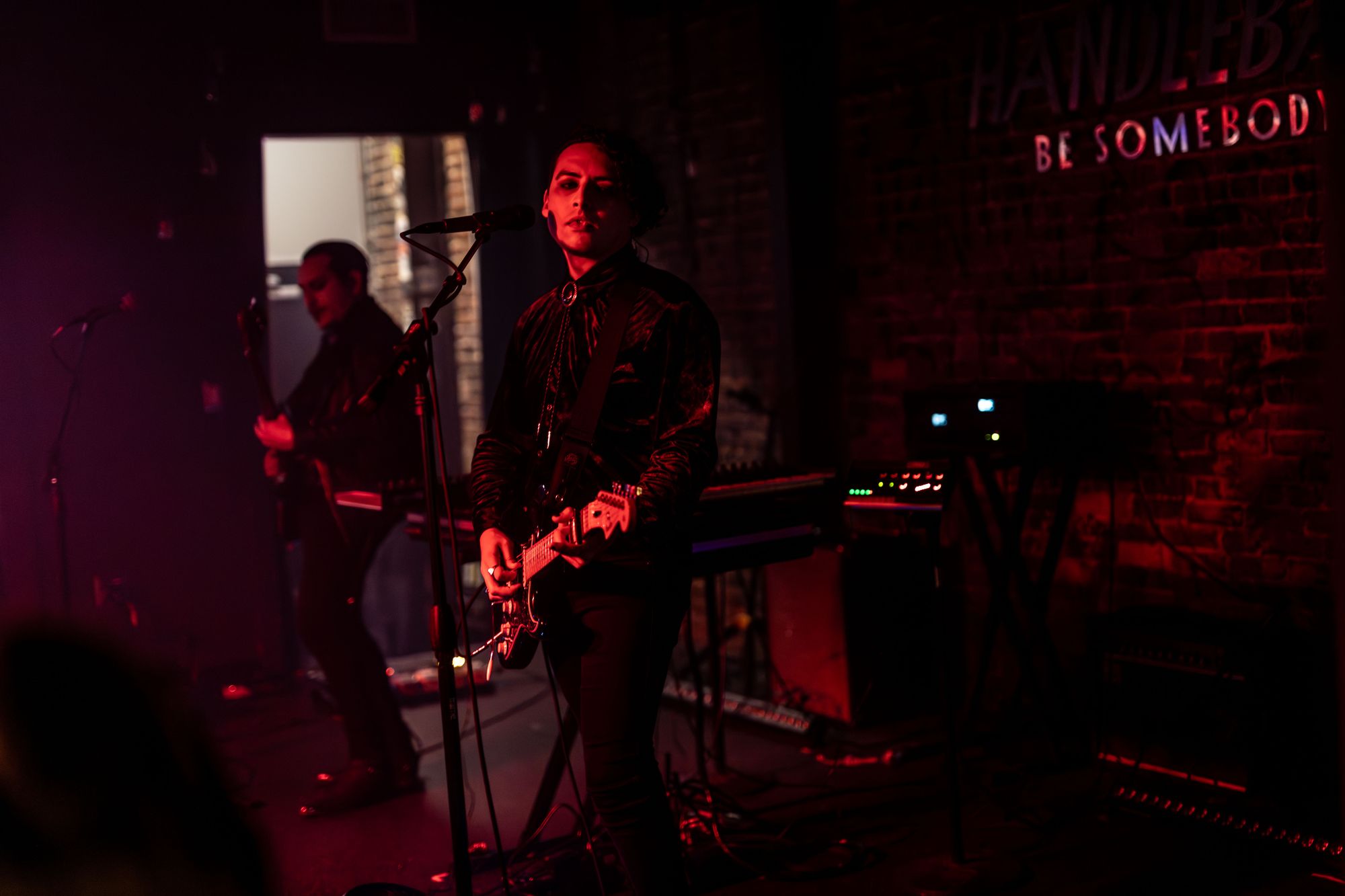 Twin Tribes is no stranger to the world of darkwave and post-punk, having carved a niche for themselves with their intoxicating blend of eerie melodies, poetic lyricism, and captivating stage presence like a potion that transcends time. As the headlining act for the night, their performance was an immersive journey into the heart of the darkwave genre. The duo, comprised of Luis Navarro and Joel Niño Jr., evokes a sense of nostalgia for the '80s while pushing the boundaries of the genre. Their mesmerizing performance included tracks from their acclaimed albums, such as Shadows and Ceremony. Songs like Fantasmas and The Vessel seemed to cast a spell over the audience, drawing them into a world where shadows and synths collide.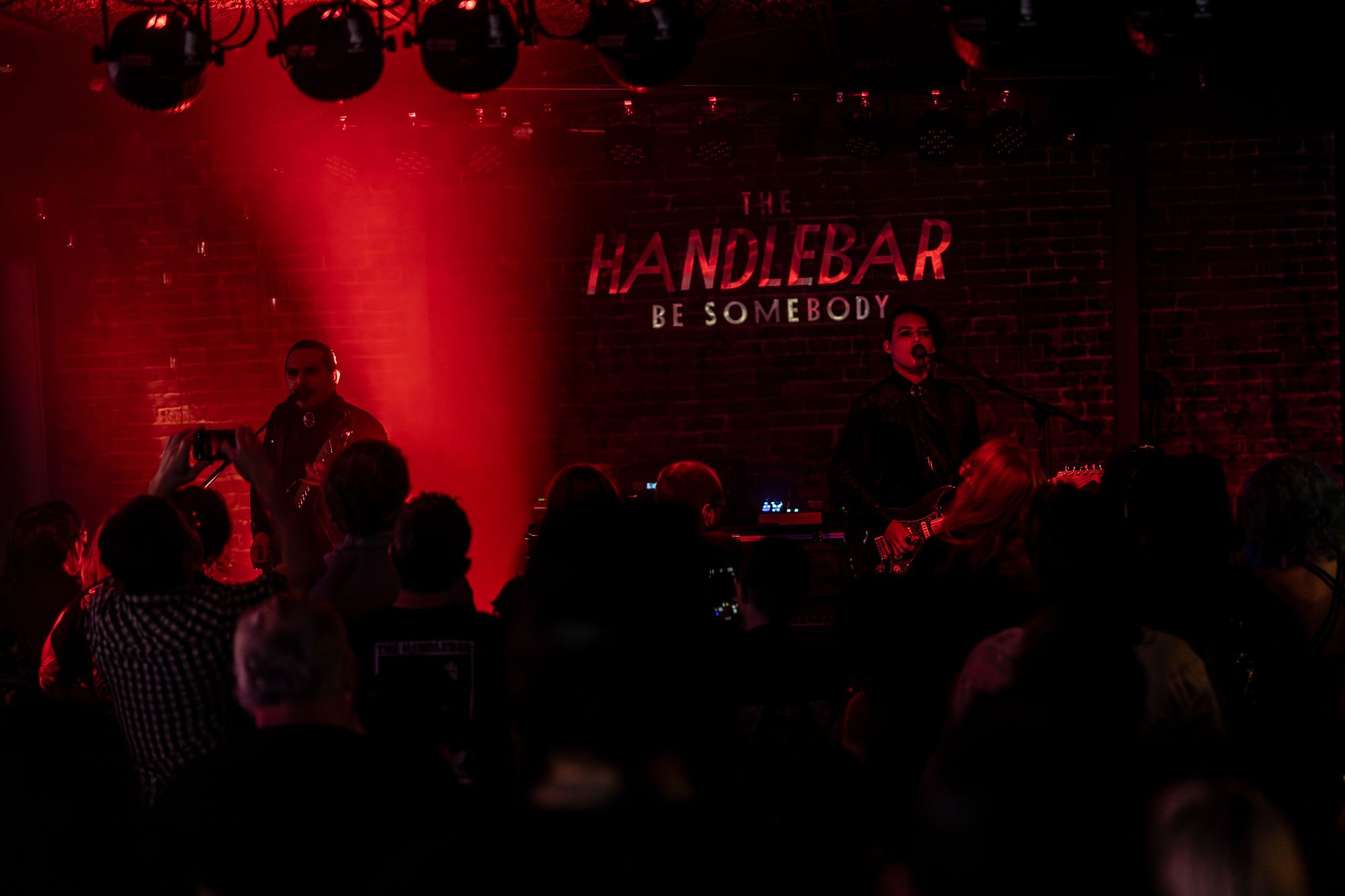 In the shadowy realms of underground scenes, it's a rarity for live acts to match the pristine perfection of their studio recordings. However, in a delightful twist of fate, Twin Tribes' performance was an uncanny mirror image of their recorded magic. To add a cherry on top of this musical sundae, I must admit I had my doubts about the Post-Punk craze sweeping through Pensacola, but oh boy, was I in for a shocker. The venue was packed like a can of sardines from the stage to the exit doors, and even spilled into the courtyard. It was a tight squeeze, but the music was too good to care!
In summary, the night at The Handlebar was evidence of the vibrancy and diversity of the darkwave and post-punk music scene here in the Gulf Coast. Twin Tribes, with their ethereal melodies and enigmatic presence, served as the anchor, while Livernois, Comabeard, and Grave Chorus added their own unique flavors to create a mesmerizing night of sonic exploration.
For those in attendance, it was an unforgettable experience, a reminder that the dark, mysterious sounds of the underground can thrive even in a coastal town like Pensacola. This night truly showed how the power of music can transport us to otherworldly realms, and it left all who attended longing for the next journey into the darkwave abyss.