Daniel Donato Takes Attendees On A Cosmic Journey At The Handlebar
Daniel Donato's recent gig at The Handlebar takes audience on a cosmic country journey.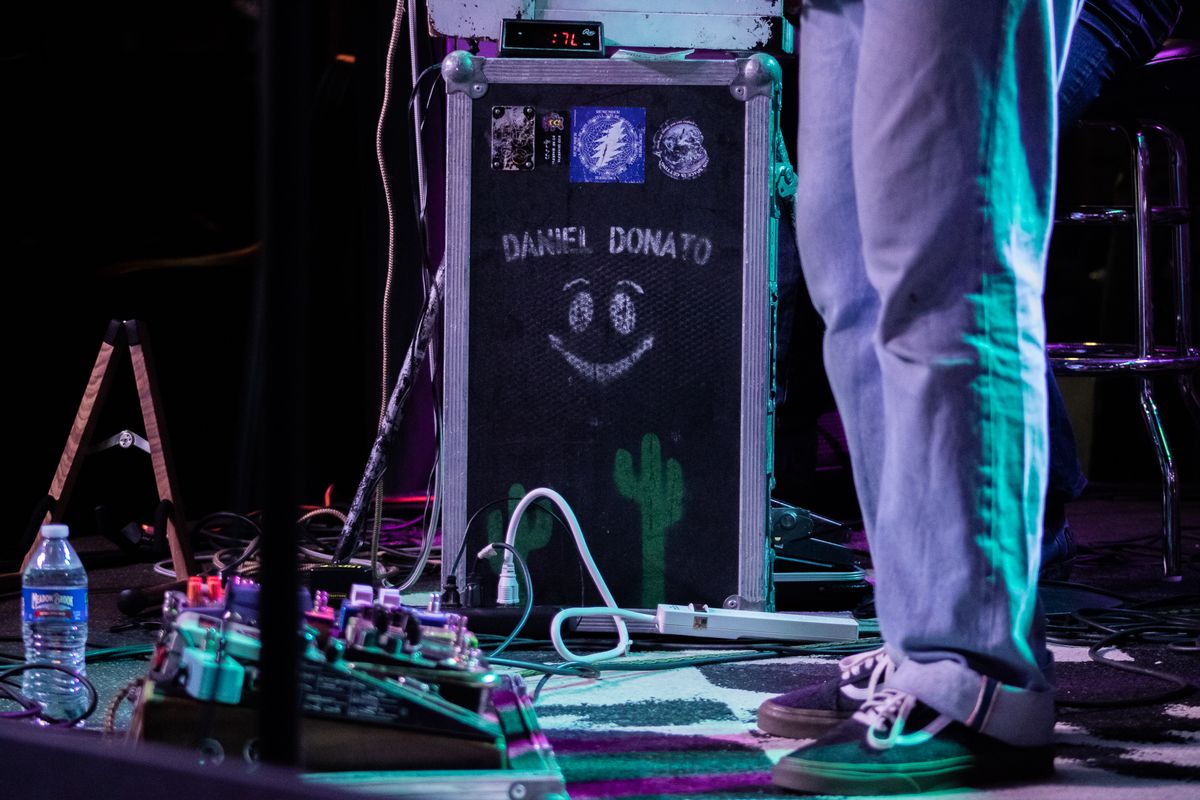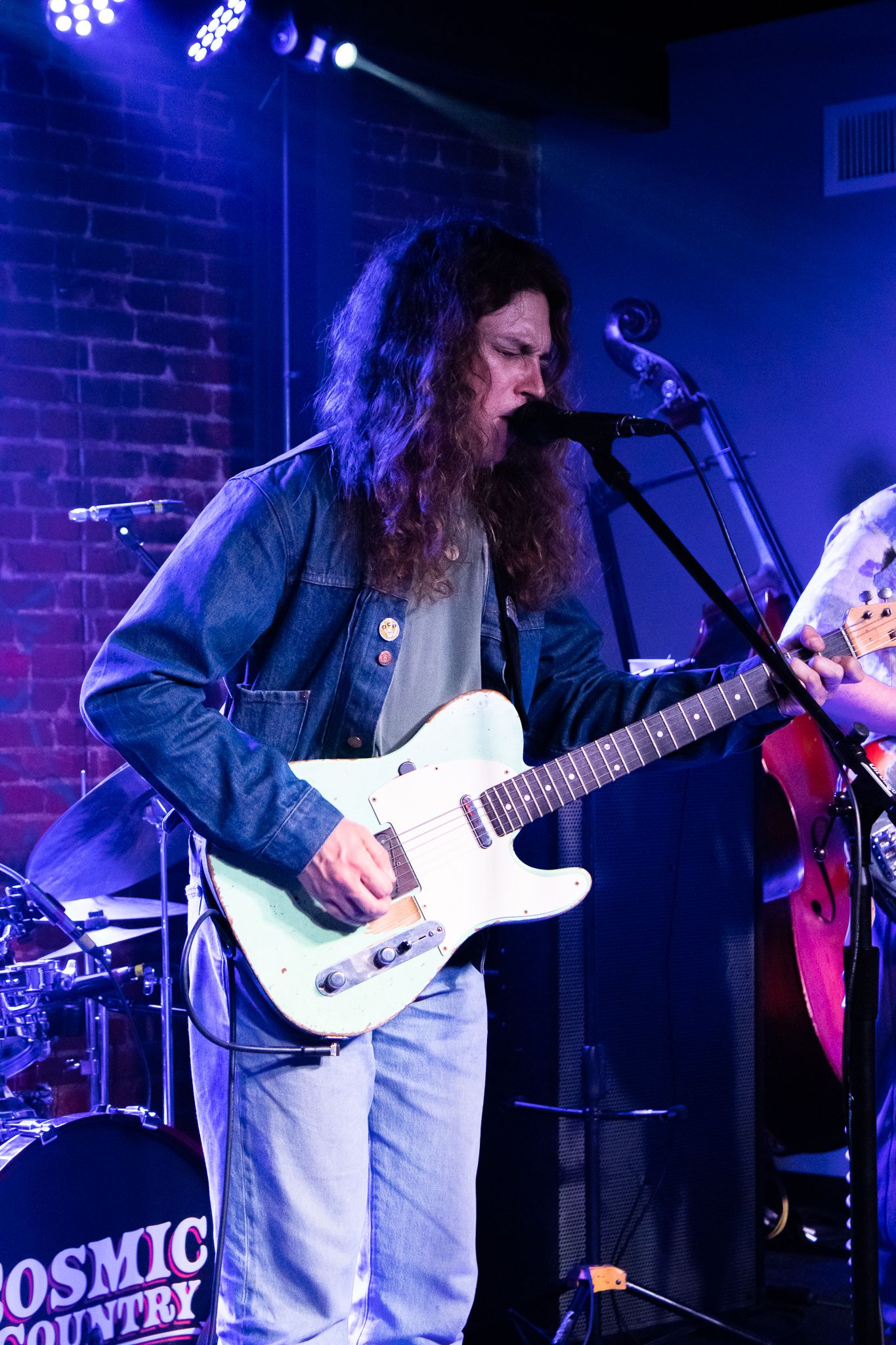 The Handlebar was taken to new cosmic heights on Apr. 25 when Daniel Donato's Cosmic Country spring tour rolled into town.
It was the last Flordian stop on the tour, which began in early March, and possibly Donato's favorite, if his Instagram post is of any indication ("I love you all so much. Thank you! The strangeness of Florida is real," he posted on Apr. 30.).
Before the journey began though, Pensacola-based band The New Cahoots warmed up the stage. Or rather, jammed and grooved up the stage.
Their set began in front of a modest crowd of tie-dye and western wearers that only continued to grow as frontman Michael Garcia's guitar playing and singing reached new dizzying heights.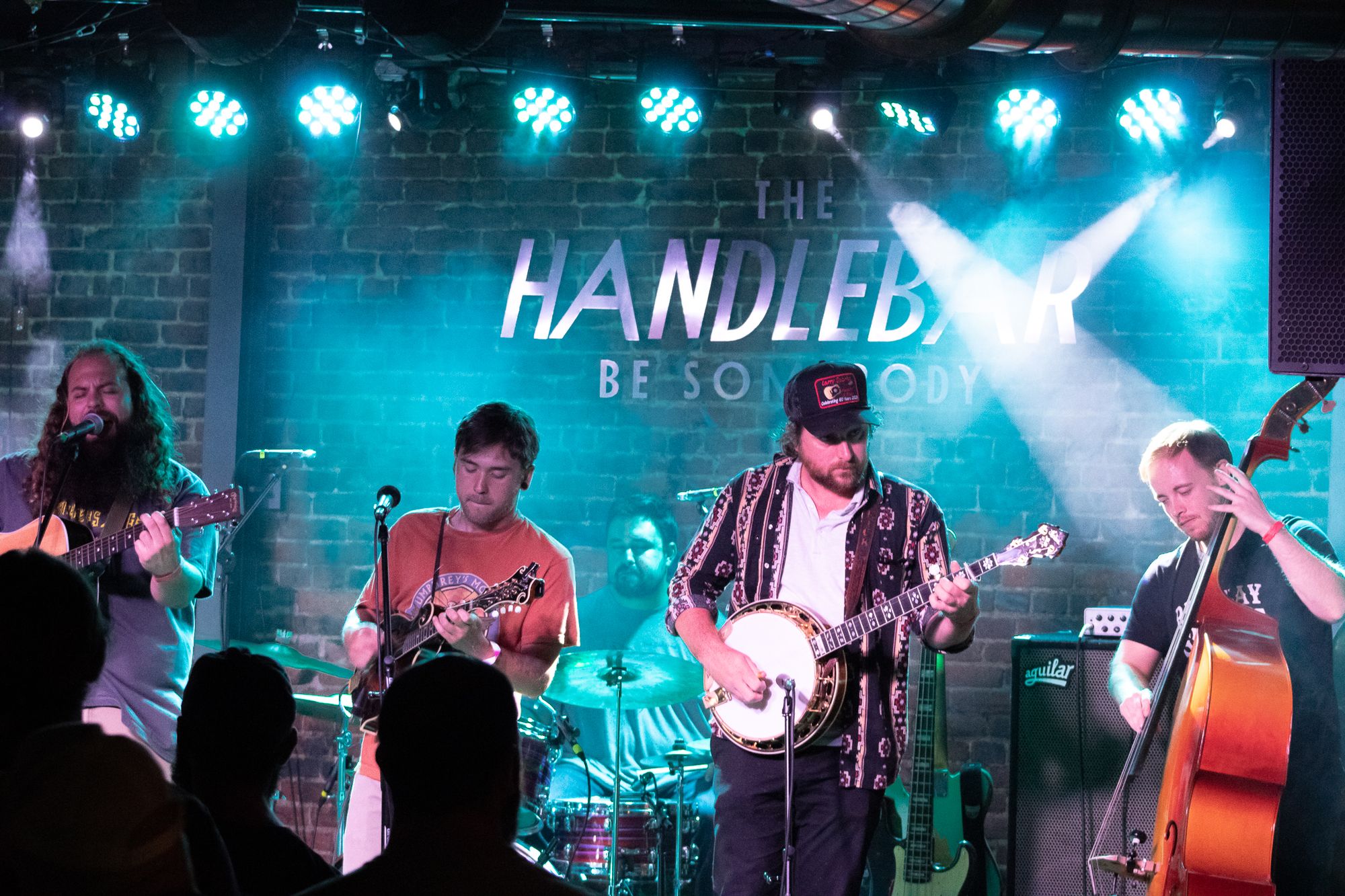 Complete with the rest of his band, which included a pedal steel guitar, banjo and even a mandolin, The New Cahoots provided the perfect appetizer for the delightful main course that was Donato's Cosmic Country.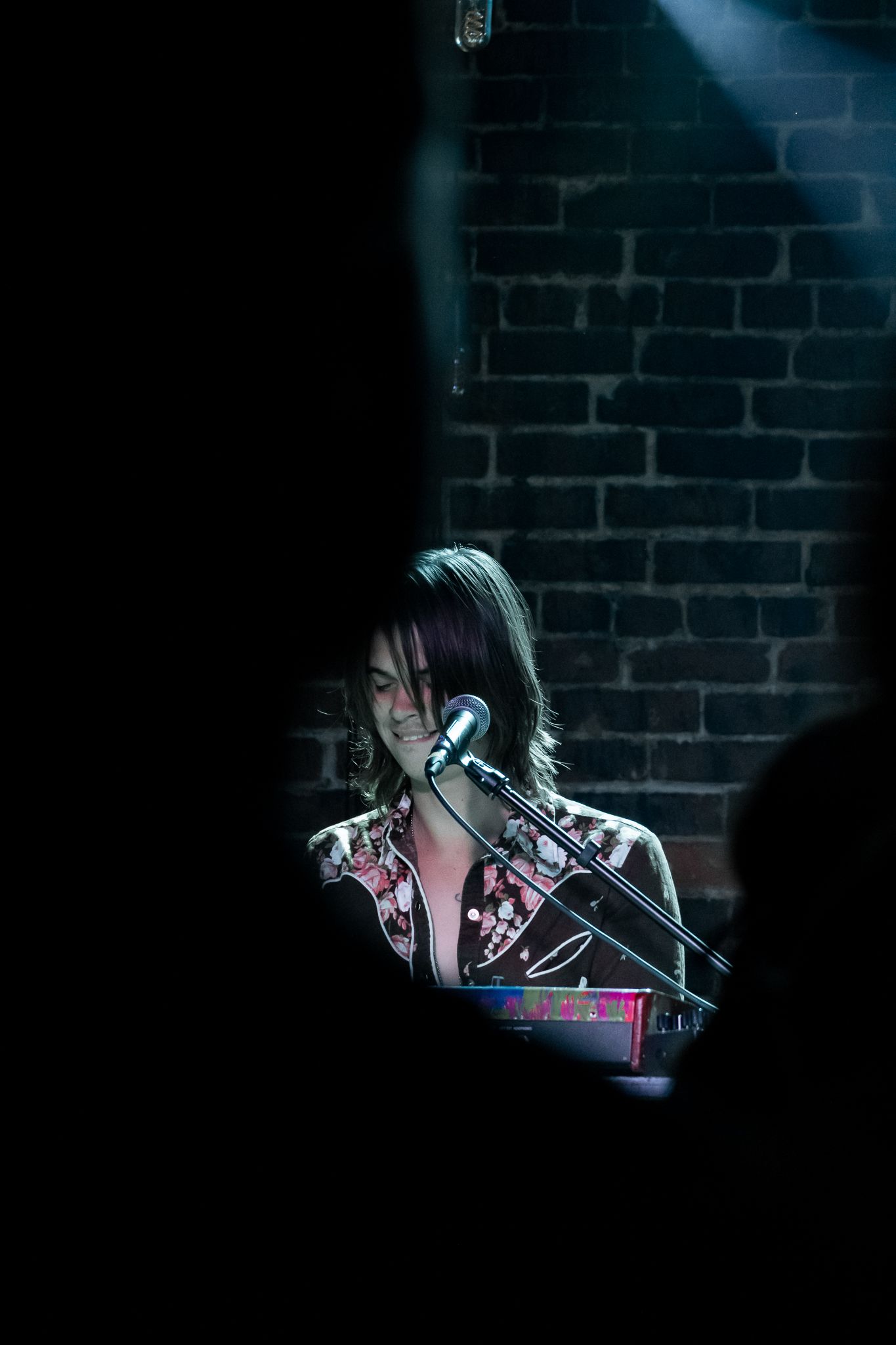 Noah Winner (drums and percussion), Nathan "Sugar Leg" Aronowitz (keyboards, rhythm guitar and vocals) and Will "Mustang" McGee (electric/upright bass) all walked on stage wearing outfits that would not be too out of place in a local antique booth. Donato himself skewed more causal in a Canadian tuxedo ensemble and wearing everybody's favorite skater shoes, Vans.
Why include their fashion, you ask? Well, it's because it gives a clue into just what you're in for the entire time you're in their presence for a set (or two, which they did).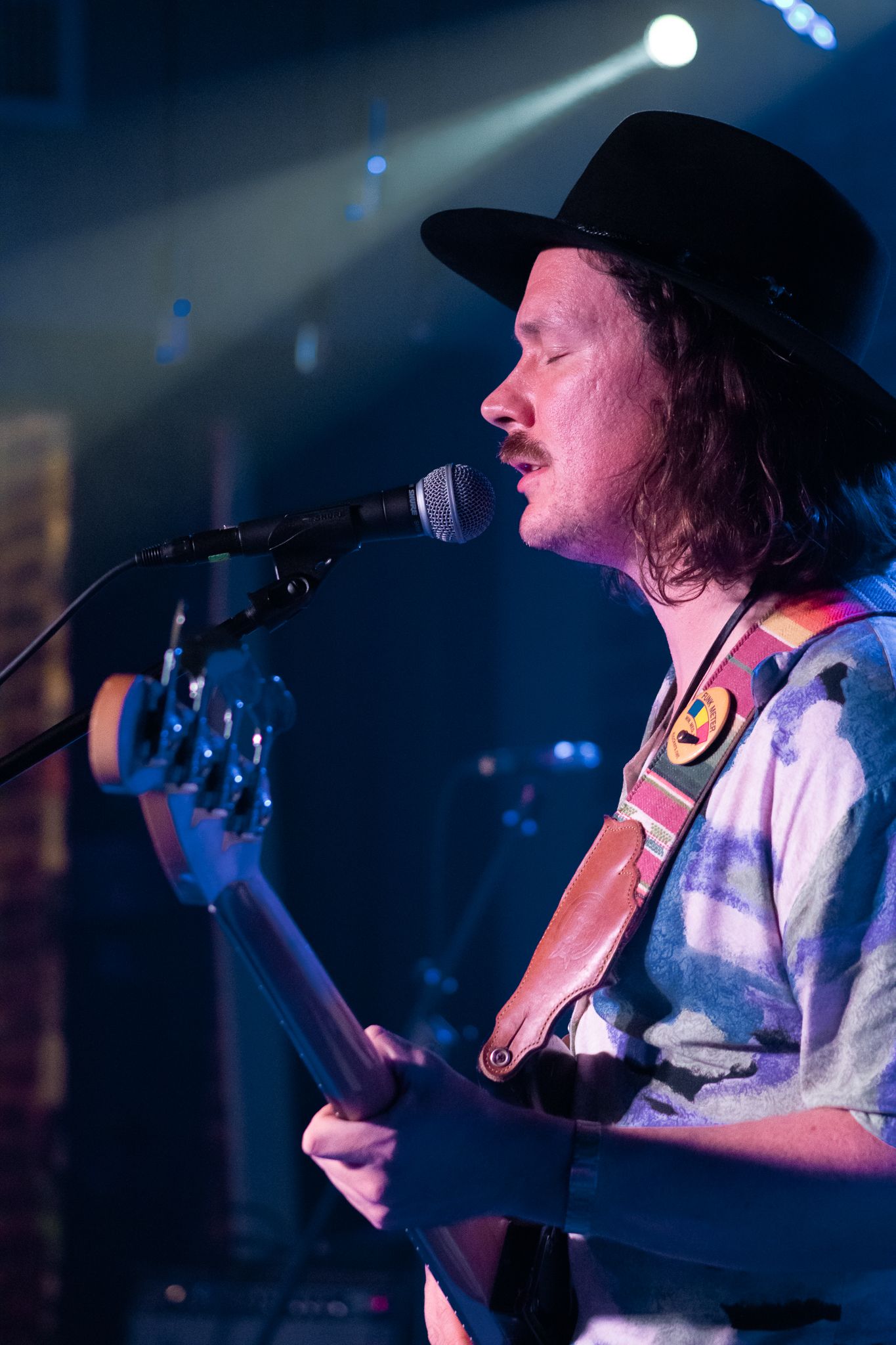 An insanely multifarious set.
The Nashville-based band, with varying fashion choices, made it hard to tell when one song began and the other ended. The group used this to their advantage, showing off their skills with numerous genres, including country, rock, jam and blues.
The crowd showed their appreciation by waving beers in the air, kicking off their shoes and twirling in the back with one another and spilling out into the Handlebar's terrace just to catch a glimpse of the show.
The most entertaining part of the night was most likely the band's performance of "Sugar Shack", during their second set. It featured Aronowitz quite heavily, almost as much as Donato, and got even the most stool stubborn on their feet to groove and vibe.
One thing is for certain, we can't wait until Donato's Cosmic Country includes the Gulf Coast in its orbit again.
Keep up with Daniel Donato on the following: Facebook | Instagram | YouTube
🗣️ Did you make it out to the show?  Let us know what you thought in the comments below!