This is: Blue Levee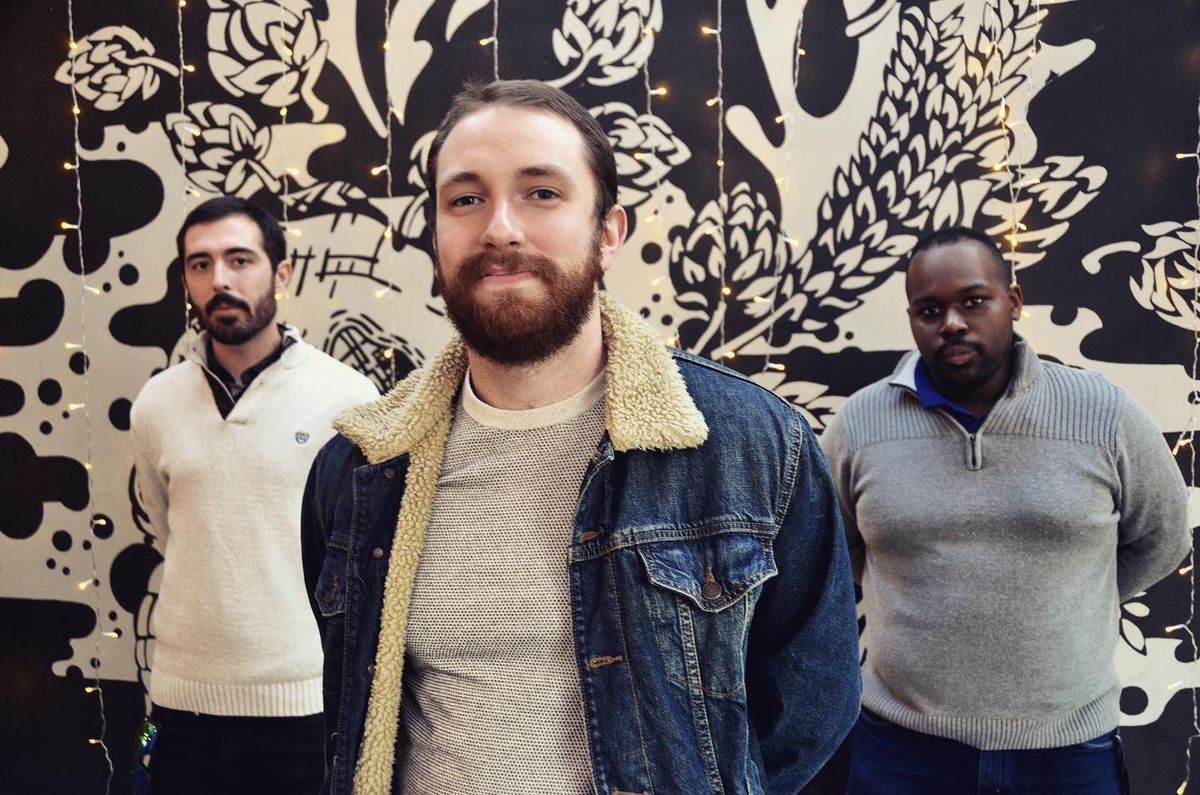 Blue Levee
Genres: Blues, Classic Rock, Psychedelic Rock
Hometown: Pensacola, FL
Hailing from Pensacola, Blue Levee has played just about every venue from Northwest Florida to Alabama. This three piece band comprised of Jaron Kiger (bass), Andre Heard (drums), and Noah Desimone (vocals and guitar), plays a unique blend of blues forged by each member's eclectic influences.
Blues guitar legends like Buddy Guy, Stevie Ray, Jeff Healey, Freddie King, Albert King, and Albert Collins made up the foundations of guitarist, Noah Desimone's musical influence throughout his early days playing for the Blues Society of Northwest Florida. After playing local shows for several years Noah's style began to morph into something truly unique after getting exposed to the fuzzy world of psychedelic rock from guitarists like Doyle Bramhall II, Jimi Hendrix, Eric Gales, and Robin Trower and the delicate world alternate fusion from guitarists like Mark Knopfler, Eric Johnson, Rory Gallagher, and John Scofield.
However, the original sounds of Blue Levee truly took form after Noah began his long living collaboration with bass player Jaron Kiger. After filling in for Pensacola's premier reggae band, Sandy Roots, at a dive bar on the beaches of Pensacola, Jaron and Noah decided to put their heads together and begin a new project. Named after the scenery of the Mississippi delta, Noah and Jaron began their musical partnership by emulating the sounds of the old school blues music scene that Pensacola fostered.
After playing together over the course of several shows, it wasn't long until the musical tendencies of both, Jaron and Noah, began to show. With a background in pop, country, and reggae, Jaron's musical inclinations began to influence the rhythmic structure of the band's music, and offered a complementary sound and order to the freewheeling chaos of guitar sitting atop the music. As the two began to record original music, this structure became vital to the centered, often modern construction of psychedelic blues music that the pair explored.
Finally, the creation of Blue Levee was completed by the wildly infectious presence of Pensacola's drummer, Andre Heard. After partnering with a variety of incredible musicians, Blue Levee found themselves in need of a fresh vibe to reinvigorate what was beginning to feel like a burnt out musical sound. What they discovered was a wealth of knowledge and ability that spanned the expanses of jazz drumming, from legends like Steve Gadd, to the funk stylings of Nate Smith, the bluesy foundations of Chris Layton and Buddy Miles, and the rock solid foundations of Bernard Purdie. With Dre helming the kit, the band was free to sail through renditions of Hendrix classics, into heady jazz, through slow smoky blues standards, into heavy zeppelin-esque distorted chaos, and back again. With complete improvisational freedom, the band has begun their latest trek across the corners of psychedelia, blues, funk, and everything in between.
Blue Levee is:
Guitar/Vocals: Noah Desimone
Bass/Vocals: Jaron Kiger
Drums: Andre Heard
You'll be hooked on Blue Levee if you also like:
Philip Sayce, The Black Keys, Kenny Wayne Shepherd, Artur Menezes
Check out the band's official site at blueleveeband.com/
Follow the band on social media at facebook.com/BlueLeveeBand