Badflower adds more dates to their Asking for a Friend Tour, including 2 on the Gulf Coast
Rock band Badflower has added several more dates to their tour schedule, including a few on the Gulf Coast around their Welcome to Rockville festival appearance.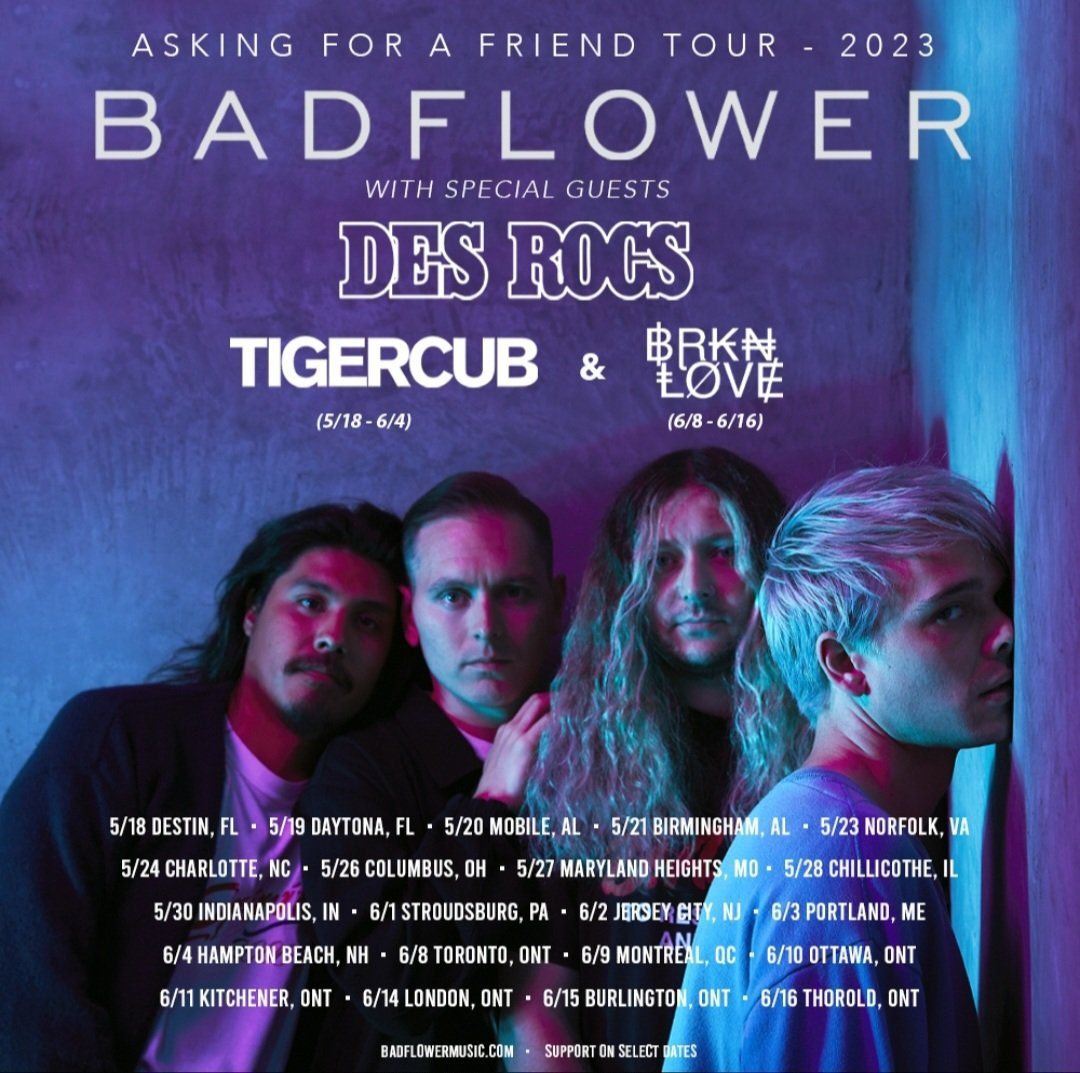 The band, known for their charting singles, "The Jester", "Ghost" and "Heroin", will be heading to Destin's Club LA on May 18, then Mobile's Soul Kitchen on May 20 in a continuation of their Asking for a Friend Tour, which began in Atlanta on Feb. 21.
In between these two dates, the Nashville based band with California roots will make an appearance at the annual hard rock and heavy metal music festival Welcome to Rockville on May 19.
Badflower, which consists of singer and guitarist Josh Katz, lead guitarist Joey Morrow, bass guitarist Alex Espiritu and drummer Anthony Sonetti, will be supported by New Yorker Des Rocs on all dates and British-rock band Tigercub through June 4, which includes the Gulf Coast dates, then BRKN LOVE throughout the remaining dates.
Badflower is no stranger to the Gulf Coast. The band last performed in Mobile on Oct. 26, 2021 on their "This is How the World Ends" tour and also played in Mobile on Jan. 29, 2020, shortly before the COVID-19 pandemic. Badflower's been to Destin a few times as well: on Apr. 3, 2022 for their "This is How the World Continues" tour, as well as on Jan. 30, 2020.
The band has also performed in other parts to the Gulf Coast, including CPR Fest in Biloxi in April of 2022.
Tickets for the band's Mobile show can be purchased here and here for the Destin show.
Keep up with Badflower on all of the following socials: Website | Instagram | Facebook | Twitter
🗣️ Will you be catching snagging at a ticket for either show? Let us know in the comments below!