The Happy Fits Leave Louisiana Beaming
New Jersey's The Happy Fits delights in New Orleans.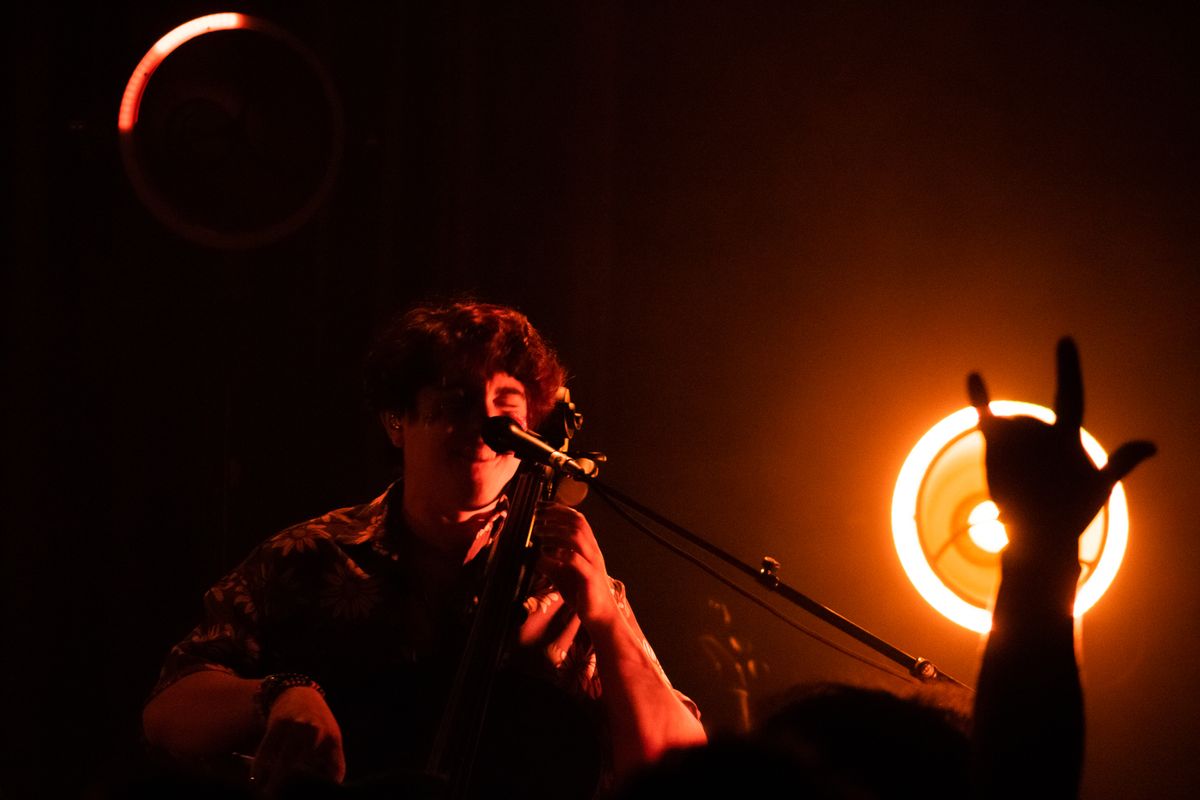 Everybody should go see The Happy Fits before they die.
Too strong of a beginning? Well, if you had been in the crowd of their final show of their "Under the Shade of Green" tour in New Orleans on Apr. 26, you'd agree.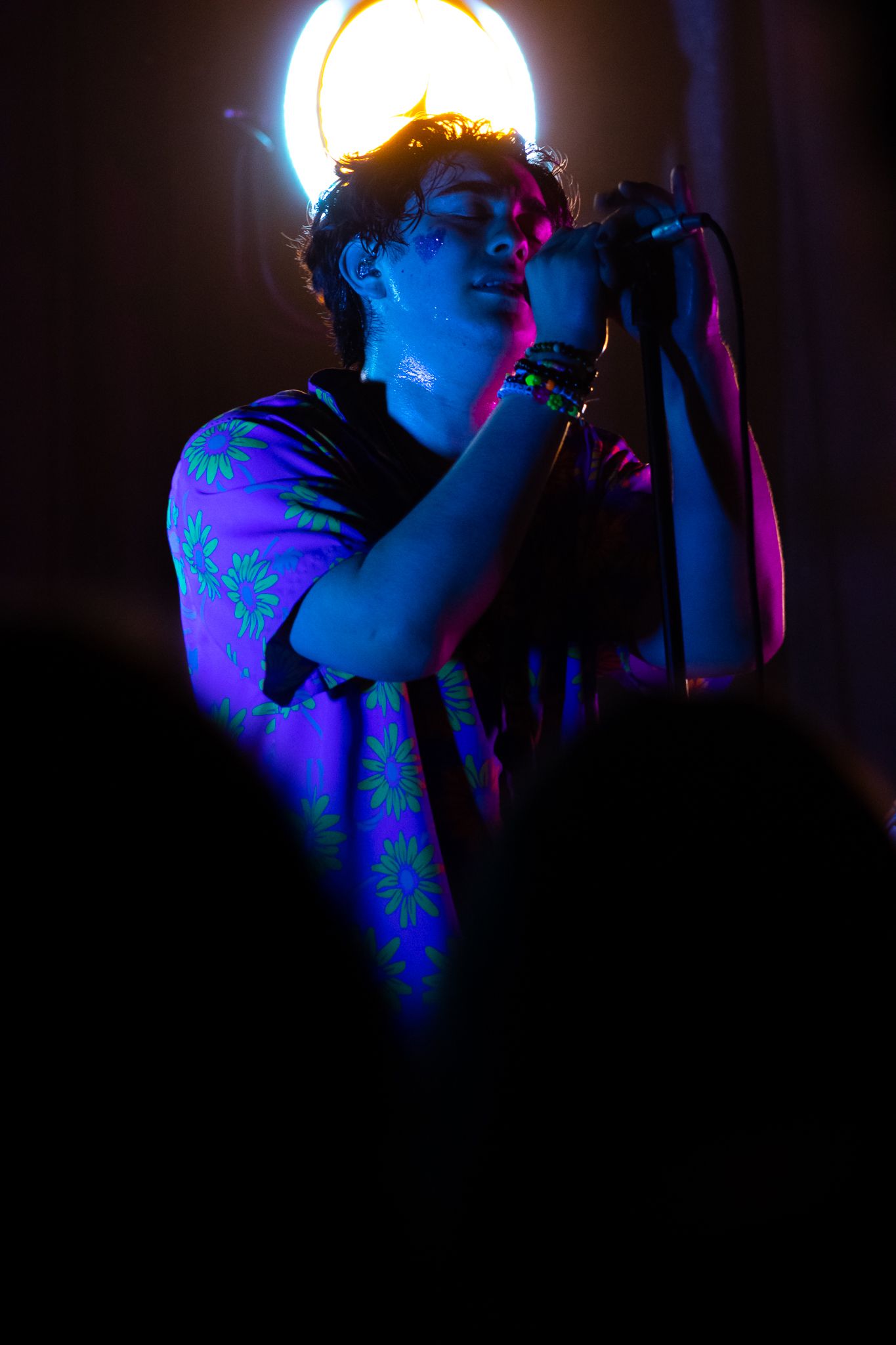 Seriously. It's not often that you can leave a concert with your cheeks aching from smiling the whole time but that's just the power of the New Jersey based band.
Frontman and cellist (yes, cellist) Calvin Langman, along with lead guitarist Ross Monteith and drummer Luke Davis, kept the crowd inside of Toulouse Theatre bouncing and grooving despite the drizzle outside. So did the Austin, Texas openers, Sarah and the Sundays.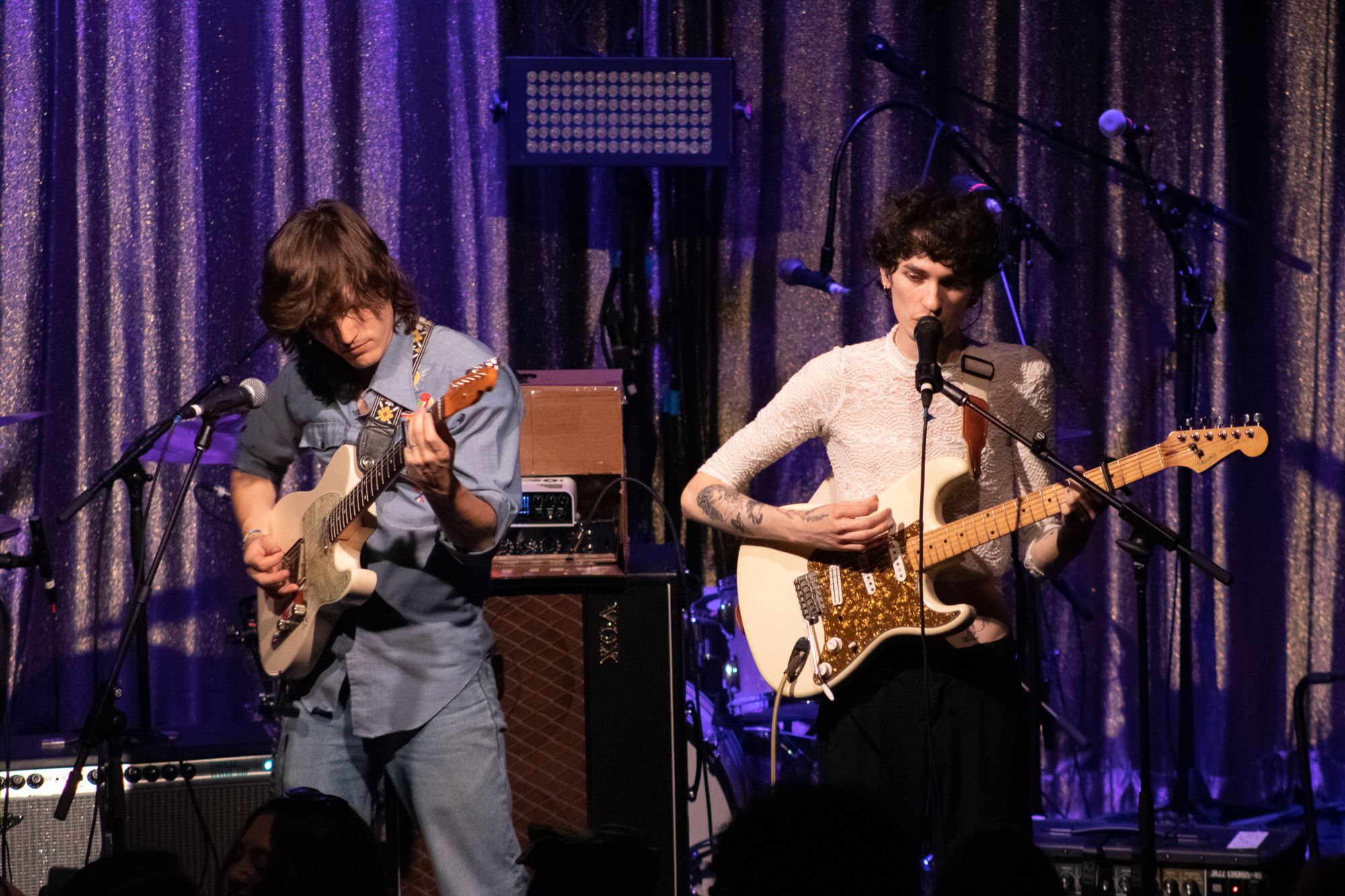 Though the five piece band labels themselves as alternative/indie, their set included songs that could've easily been heard in a coming-of-age movie, a coffee shop and or even a workout playlist. Variety truly is the spice of life.
Before too long, Langman, with a glitter heart drawn on both cheeks, bounced on stage and greeted the crowd as if he had known everybody his entire life. The crowd, in turn, greeted him, Monteith and Davis like old friends.
Langman played the cello like a boss, by the way. Yeah, rather than having a bassist, The Happy Fits decided that playing a cello in songs, among other instruments, was better for their band.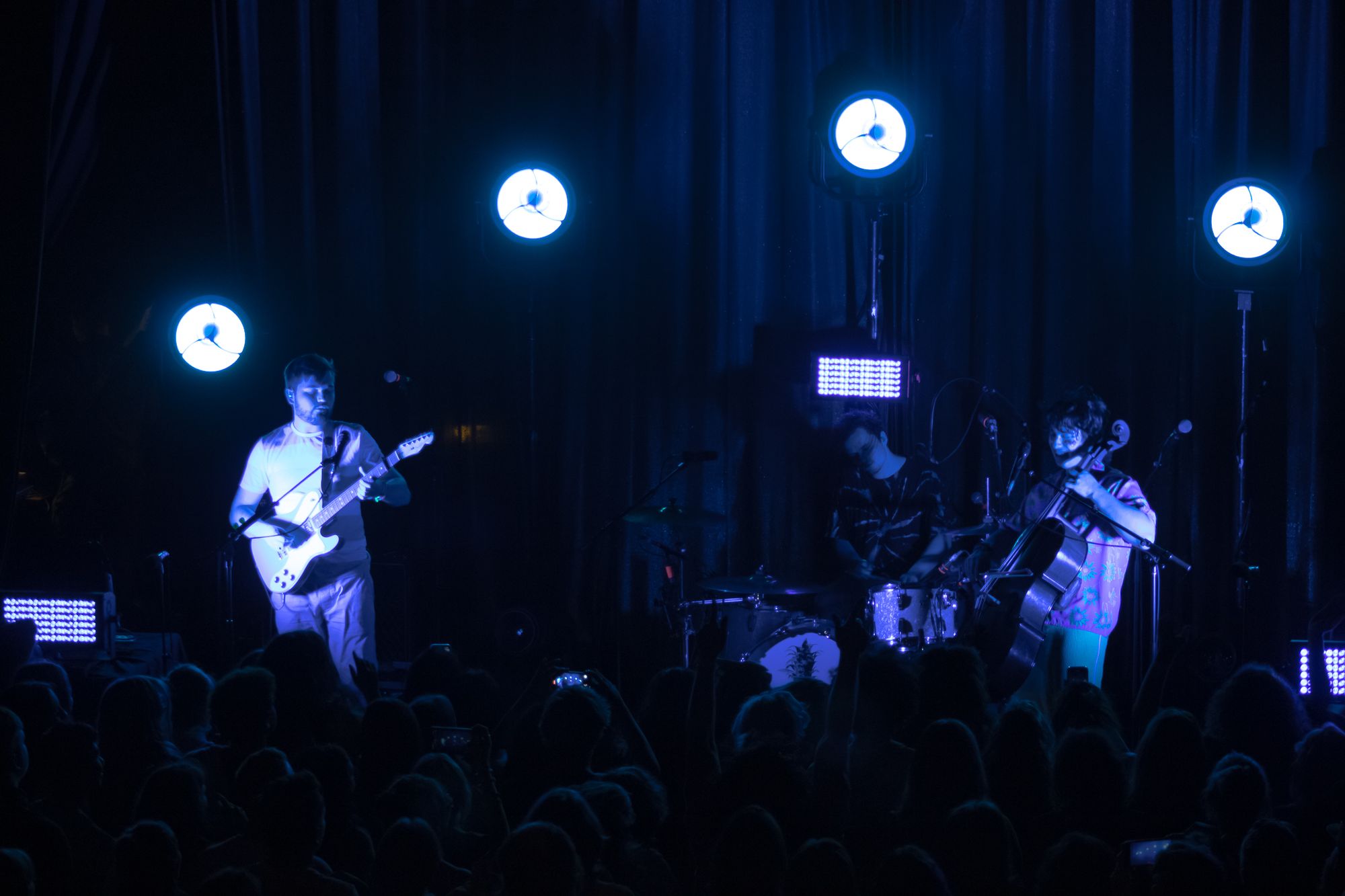 Definitely a hard agree from us.
The Happy Fits played a variety of their hits, including "What Could Be Better" and "So Alright, Cool, Whatever" along with songs from their newest release, titled the same name as their tour. According to Langman, it was the first time the band had been back in New Orleans since 2018, where they were playing mostly unreleased songs to a crowd that was half the size of the one they were in front of.
With appearances at Adjacent Music Festival in their home state of New Jersey and Lollapalooza in Chicago on the horizon, it's safe to say that The Happy Fits will only continue to add to their happy little family and keep everybody smiling for years to come.
Keep up with Sarah and the Sundays here: Instagram | YouTube
Keep up with The Happy Fits here: Facebook | Instagram | YouTube | Twitter
🗣️ Have you head the pleasure of seeing The Happy Fits? Let us know in the comments below!