Heat In The Street Fest: The Hottest Party in Pensacola
15 Bands. Vendors. Food Trucks. And an EmoProm ending makes this the summer music festival to catch this July 29th!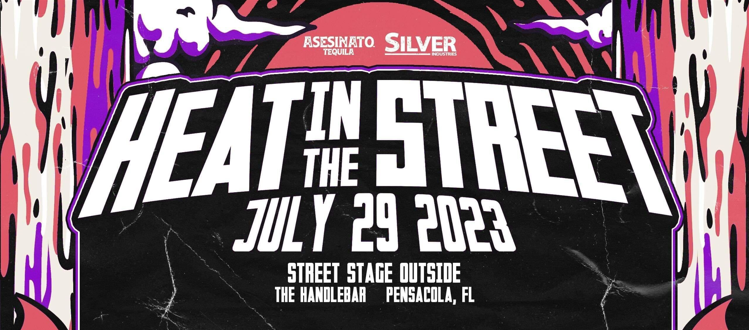 Hey there, music enthusiasts of Pensacola! Brace yourselves for a scorching summer event that will make your eardrums melt and your dance moves catch fire! Introducing the one and only Heat In The Street Fest, hitting The Handlebar on July 29th. Trust us, this lineup is so lit, even the sun's getting jealous!
Event Details
Date: July 29th
Time: 1pm (Yep, that's when the party starts!)
Venue: The Handlebar, Pensacola, FL (Oh, and there's an outside stage too!)

Prepare your ears for an eargasmic extravaganza as our local gulf coast talent takes the stage and sets it ablaze! We've rounded up an eclectic mix of musicians who will leave you awestruck, jaws dropped, and begging for more. From face-melting metalcore to hip-hop that'll make you pop, we've got genres that'll satisfy even the pickiest of musical palates.
At 10pm, it's time to unleash your inner emo at the ultimate Emo Prom. At 11pm the outside stage will close down and Emo Prom will continue inside The Handlebar! It's a chance to rock your darkest attire, tease that hair, and show off your perfected eyeliner skills. Get ready to dance your heart out to those nostalgic emo anthems and party like it's 2006!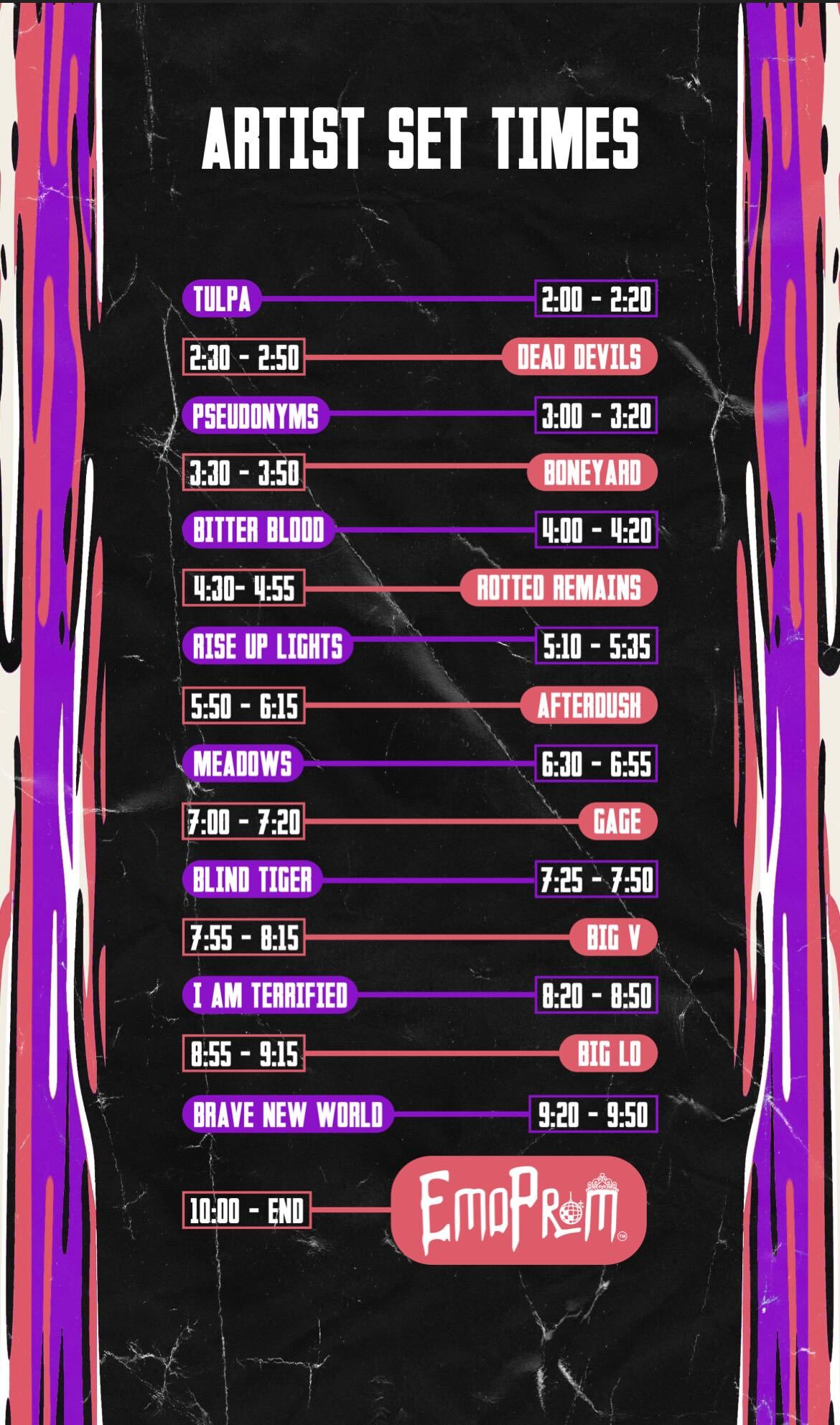 See you there, music enthusiasts. Let's turn up the heat and make some unforgettable memories together!
For more updates, ticket details, and vendor information stay glued to the website for the fest and follow us on social media. Let's make Pensacola the epicenter of musical mayhem!