Dropkick Murphys Bring Their Irish Tinged Punk to Pensacola
Boston punk legends return to Pensacola to rock their sold out show at Vinyl Music Hall on March 5th, 2023.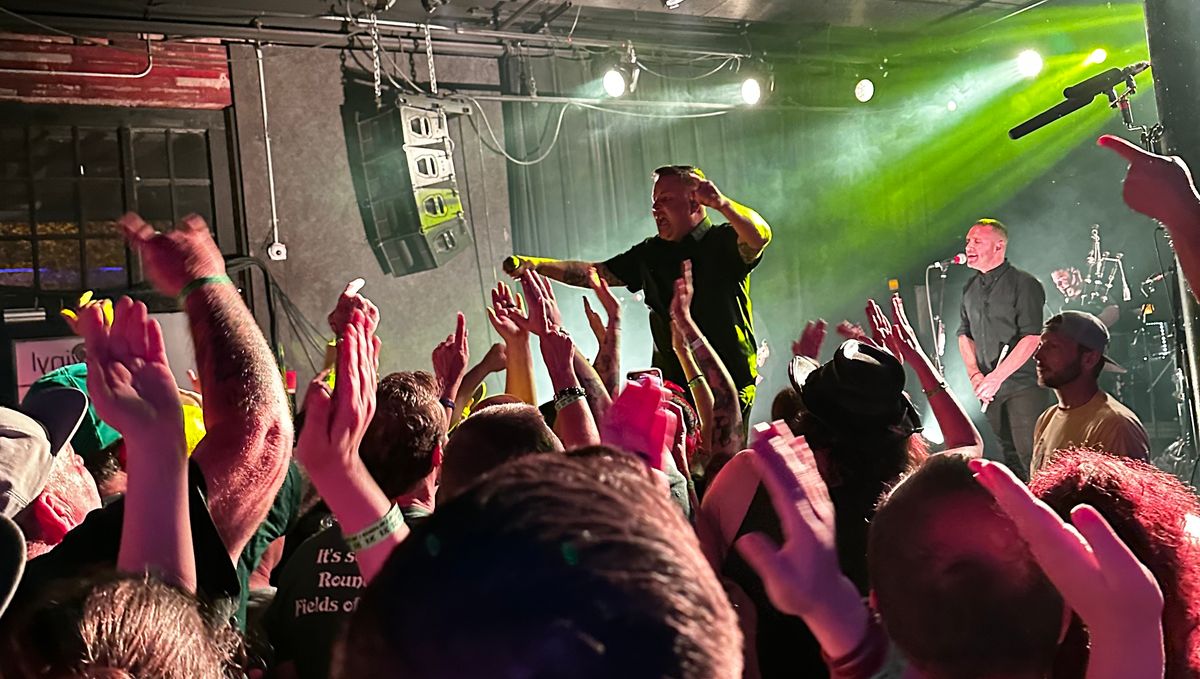 ☘️ Lucky you, Pensacola! The week before St. Patrick's day, Boston legends Dropkick Murphys dropped into Vinyl Music Hall to deliver a blistering 26 song set to a sold out crowd of over 800 fans.
It's been four years since the band last graced Pensacola with their presence, and it was clear from the crowds enthusiasm, that they were sorely missed.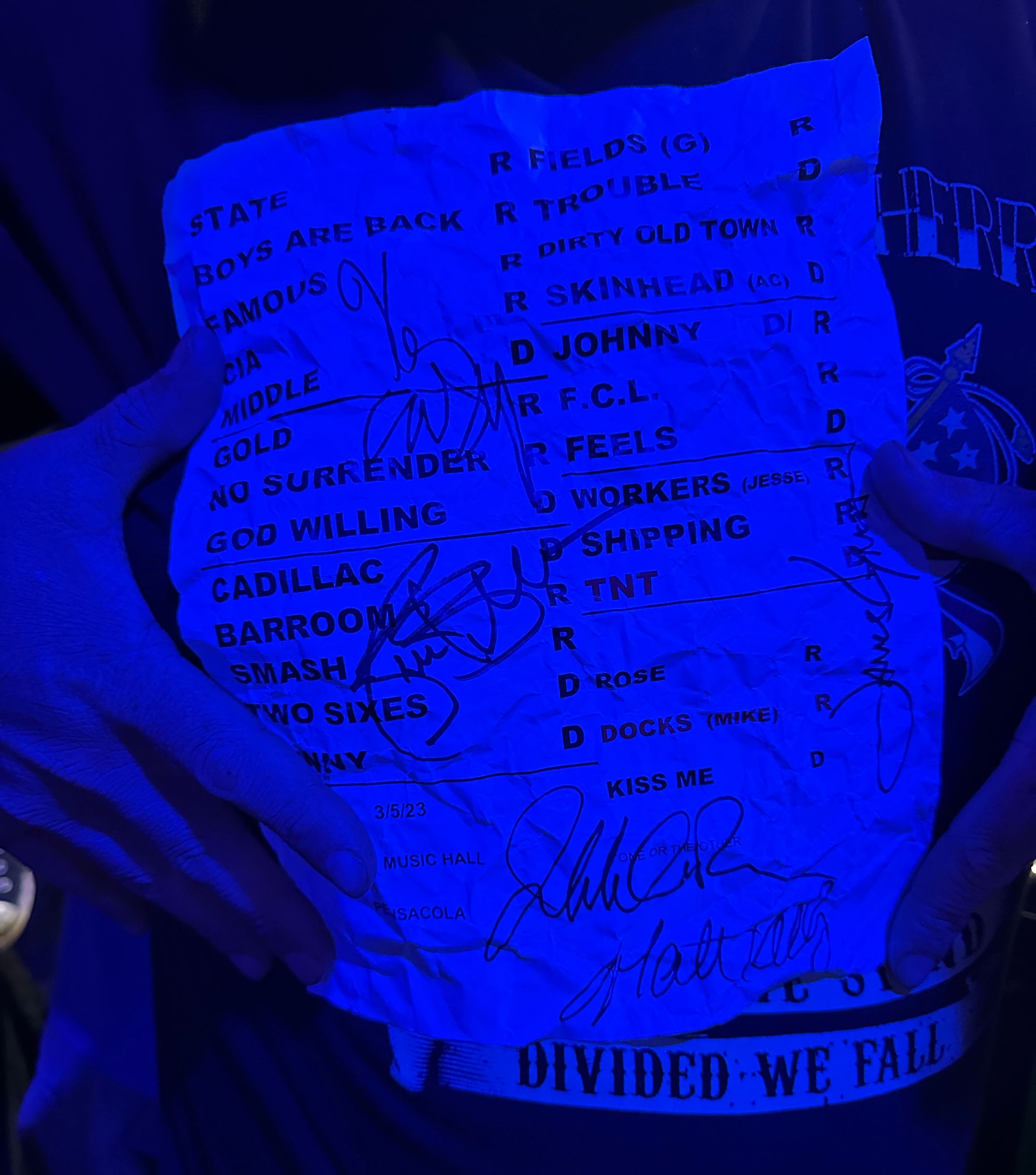 They opened with fan favorite The State Of Massachusetts and rocked their way through show staples such as Barroom Hero, Skinhead on the MBTA and I'm Shipping Up To Boston; mixed in with deeper cuts like Middle Finger and Citizen CIA. They even managed to throw in a cover of AC/DC's "TNT".
Touring this year with the band were representatives from The Claddagh Fund, the Murphy's charitable arm. Founded in 2009 by frontman Ken Casey, the charity honors the three attributes of the Irish claddagh ring: Friendship + Love & Loyalty. Their mission is to support organizations that benefit veterans, children and addiction recovery, with a portion of all sales of Claddagh Fund merch going directly to these causes.
When the opening banjo riff to I'm Shipping Up To Boston echoed throughout Vinyl Music Hall, the energy in the crowd exploded. The amount of people in the audience seemed to stifle any efforts to mosh or skank, but there was a whole lot of jumping, and countless fists in the air for every "Oi!".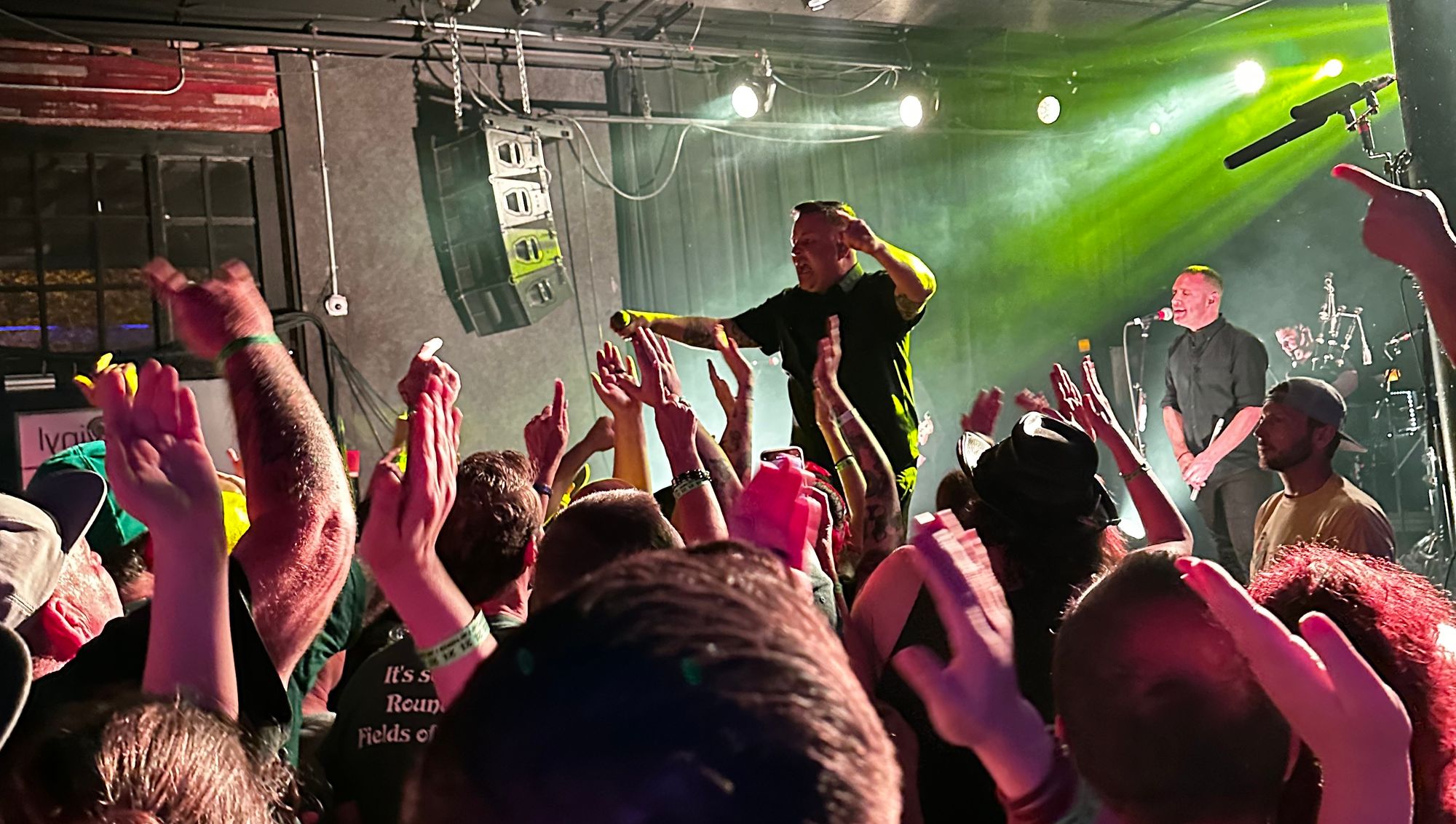 The Murphys closed the night out with crowd sing-a-long Kiss Me I'm Shitfaced, which you can see in the video below. After 26 songs, those lyrics probably rang true for at least a few, and seemed like the perfect way to end the raucous performance by the celtic punk titans.
Hopefully, they don't wait another four years before visiting again.
🗣️ Were you at the Dropkick Murphys show in Pensacola? Tell us what you thought  in the comments below!