You Can Now Download Our Monthly Printed Show Calendars Online
Our sexy show calendars are now available as a PDF to save, share or print!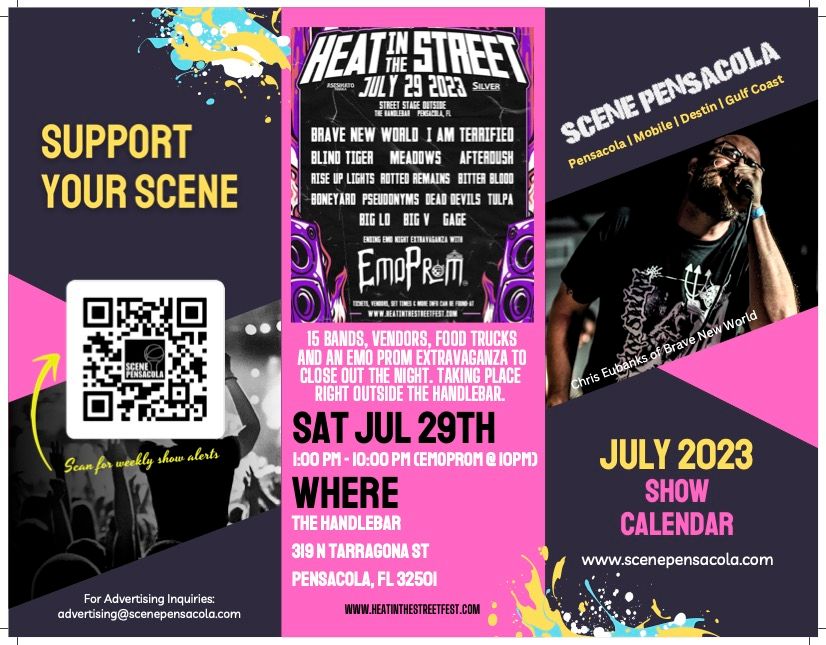 Another Way We #SupportYourScene
Recently, we started printing super tangible and super colorful Monthly Show Calendars and giving them away for free to everyone. You may have even seen one around town, or at recent events.
On the 15th of each month, we take everything posted on the Show Calendar, professionally print them in glossy, full color trifold brochures that we distribute around town and give away for free as another way to connect local artists and the community, and also as tool for bands, artists, venues and promoters to get the word out on any upcoming gigs.
We want to make , we're putting them online as a downloadable PDF that you can save, print and send to all your friends and family! Find the latest download each month at the top of our Show Calendar.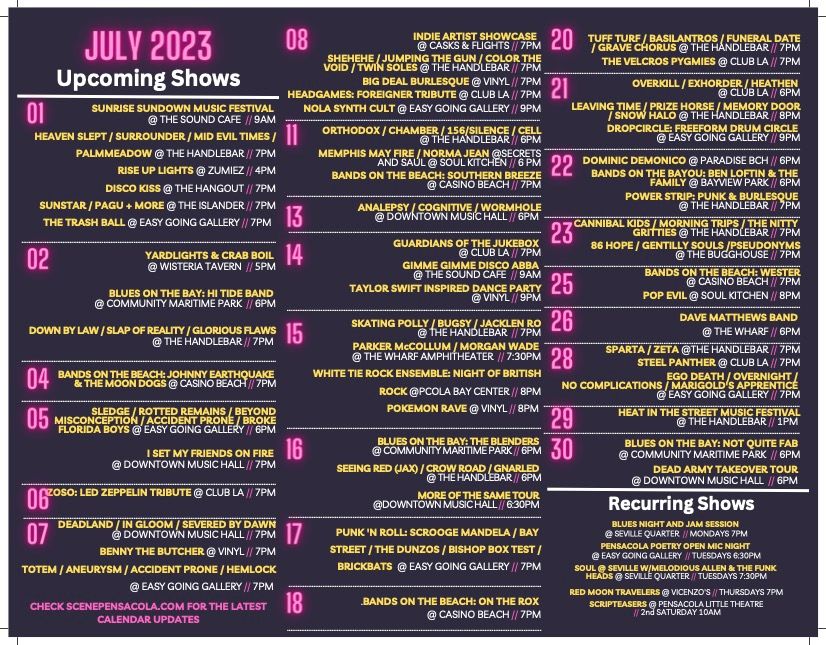 While the inside pages are for that months shows, we reserve the back page as a space to promote special events, gigs, festivals etc. in full color, full detail, and full gloss.
Deadline to get your event added to the following months Show Calendar is the 15th of each month, so make sure you've submitted all your upcoming events at the Show Submission page. It's free!